Employee development: What does it mean for the modern workplace?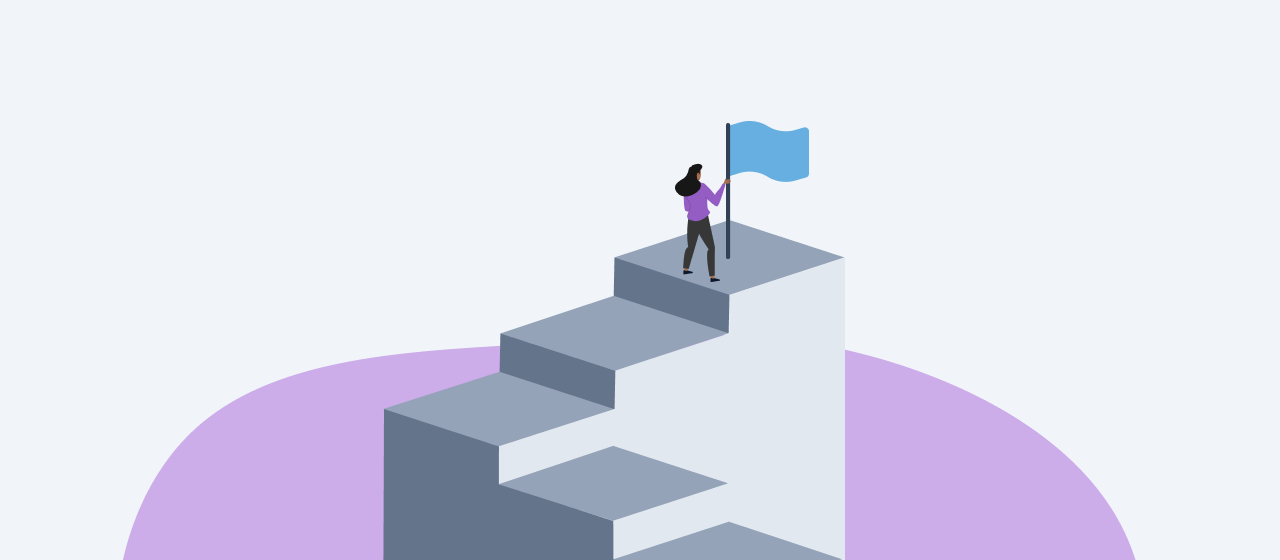 In today's workplace, employees expect more than just compensation from their jobs. The job market is fierce, but the pace at which each industry changes is also rising.
For example, In the healthcare industry, the increasing use of digital technologies has risen, requiring healthcare workers to keep up with developments. Whether that's artificial intelligence (AI), new software programs, or new-age medical equipment, staying on top of this progress is paramount.
But employees can't do this without accessing the right employee development opportunities. It's unrealistic to expect employees to learn about these technologies on their own time and money—and if you don't invest in programs that help them keep up, eventually, you'll lag in the market.
To navigate this process, we'll explore the concept of employee development, its benefits, the process of creating one, and examples of companies that successfully implemented this.
What is employee development?
Employee development, or professional development, is a strategic process where employees focus on enhancing their knowledge and skills. As employers offer each employee a learning and development (L&D) budget, employees can take up training programs to perform better.
In LinkedIn's 2022 Global Talent Trends report, 59% of professionals indicated that companies should invest in professional development to improve company culture. It shows that employees value continuous professional development—something companies should capitalize on.
For instance, regulatory compliance is a massive issue in the finance industry. And with the popularity of cryptocurrency, the lines can become blurry quickly. If these companies encourage employees to take certification and training courses to stay abreast, they will improve their workforce's capabilities and their company's competency.
This is why employee development is necessary. It benefits companies and employees alike, creating a worthwhile opportunity for both parties.
Why should you invest in employee development?
There are several benefits of employee development programs.
Increase employee engagement
Employees who feel their needs aren't met tend to disengage at work and reduce participation over time. Eventually, this results in an unproductive workforce that struggles to meet business goals.
And this is why SHRM's 2022 Workplace Learning & Development Trends reports 87% of human resources (HR) managers say increasing employee engagement is an essential goal of L&D programs. By investing in career development plans, you can show employees that you care about the employee's career growth, skill, and performance.
They feel valued and supported, resulting in a proactive and motivated workforce. It leads to higher levels of engagement as employees become more passionate about and connected to their work.
Reduce employee turnover rates
In SHRM's report, 82% of HR managers indicated that reducing turnover rates is the most important L&D goal.
Jo Taylor, managing director at Let's Talk Talent, says, "Employee development is one of the biggest drivers of employee retention. If you can provide opportunities to stretch and develop your top talent, they have less reason to look elsewhere."
Employees can see a career path within the organization as they actively commit to improving their skills with the organization's help. This fosters loyalty and enhances employee satisfaction with time.
Improve employee productivity rates
Productivity correlates to the employee's ability to do their job. For instance, if a doctor needs to use a new electronic health record (EHR) management system, they must first learn how to use the software. The more time they take to get used to it, the lower their productivity will be.
So investing in L&D programs contributes to employee productivity. They are more confident in their skills, perform tasks more efficiently and make informed decisions faster. As a result, they're more likely to deliver high-quality work, meet targets, and drive overall productivity.
Build a strong brand reputation
The best way to attract high-caliber talent is to encourage word of mouth. And to do that, you need to create something worth discussing—like a robust L&D program.
Monica McCoy, CEO and founder of Monica Motivates, says it's an excellent way to achieve a positive brand reputation.
"In the finance industry, there's a need for highly technically literate workers," McCoy says. "There's also a special need to engage more women leaders in this space to better reflect those who exert the greatest purchasing power in society and to continue to advance equity measures shareholders and society are now prioritizing."
When you invest in an L&D program with outcomes that align with the current expectations of society and the market, you build a reputation for being the go-to company to work for. You become an employer of choice, not force.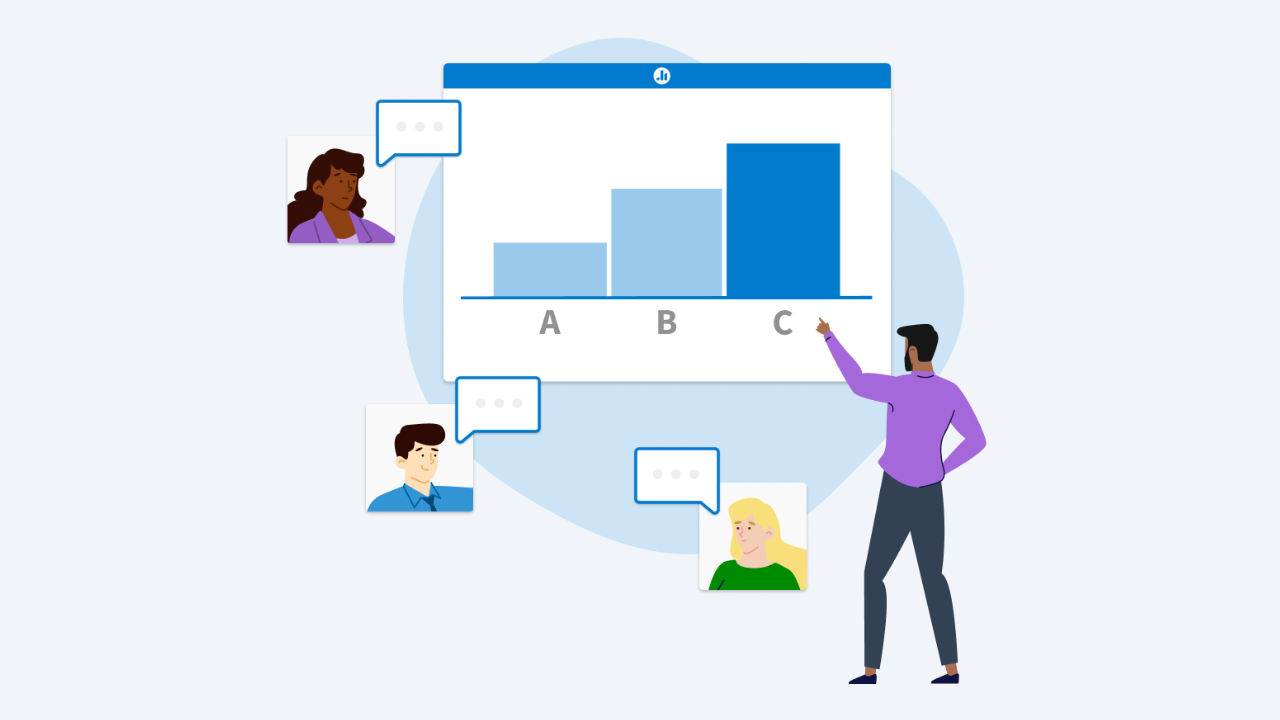 How to create an employee development program that increases productivity?
Here's a five-step process you can follow to develop an L&D program that impacts your bottom line.
Step 1: Determine skills gaps and employee needs
There's no point in creating an L&D program based on your assumptions. Instead, go to the source—your employees—and ask them what they need. Encourage them to submit a self-assessment of their skills using a pre-made survey or open-ended questions.
In addition, evaluate the current trends in the market and assess where your current workforce falls flat. For instance, if the government enforces a new compliance requirement in the financial sector, bring your employees up to speed.
Use a 70/20/10 model to identify these opportunities: "70% of employee development should be up to the initiative of the employees themselves. 20% should be the manager spotting and finding opportunities to develop them and stretch them on the job. 10% should be the resources that the organization (usually a HR or L&D department) offers their employees," Taylor says.
Once you do, list current job training needs and curate a program based on that.
Step 2: Define L&D objectives and key performance indicators
Next, decide what the objectives of your program will be and how you'll measure performance.
Let's take the example of compliance requirements in the finance industry. If the goal is to bring employees up to speed on these requirements so that they can clarify customer queries on this topic, use metrics like customer satisfaction and employee certification rates to measure these goals.
The goals should align with current training needs, skill set gaps, and company goals. And a solid framework helps you achieve that.
Additionally, look at the cost savings you achieve through these programs. McCoy says, "One measurement to consider is cost savings from building skills internally that you might pay far more for from outside vendors. This can be especially cost effective when non-technical employees are reskilled to handle some routine technical tasks.
"Or with expensive roles, such as software engineers, helping these team members continue to build and upgrade their skills can enable an organization to retain them and avoid having to compete for new hires in a highly competitive market."
Step 3: Create employee development plans at multiple levels
L&D programs should bring in results on three levels:
Individual

Team

Organization
This is where creating a program that gets buy-in from every employee helps. However, SHRM's 2022 Workplace Learning & Development Trends found that 25% of managers cite a lack of buy-in as an obstacle to such programs.
Tracy Rawlinson, a former children's center leader (UK government) and freelance HR and L&D writer, says, "Employee development should be owned by everyone in an organization. Staff have the responsibility to seek out learning opportunities and undergo training. While managers need to own employee development by encouraging their people to access training, allowing them the time to participate and identify ways to extend learning whilst carrying out their role."
So every plan you create should hit development goals at all three levels. And to do that, talk to your employees. Conduct one-on-one meetings, 360-degree feedback sessions, and pulse surveys to determine their wants.
Outline specific learning activities that meet current employee and organizational needs and go from there. You can do this with a polling solution like Poll Everywhere that helps you get feedback and analyze the results easily.
Step 4: Evaluate performance and solicit regular feedback
Regular monitoring is also important, as it helps you continuously identify roadblocks and areas for improvement.
Rawlinson recommends using a variety of qualitative and quantitative methods to do this. Also, use pre- and post-evaluation tools to hone in on the difference the program made. Do this at an individual level first.
"Depending on the learning program, ILP (individual learning plans) should assess skills and knowledge before learning but also should be reviewed periodically," Rawlinson says. "ILP takes into account different learning styles so employee training courses meet their needs."
While managers can evaluate this regularly, your employees' responses are the best indicators of this program's success. Is their performance improving? Are they more engaged at work? Have they provided specific feedback on the process? Monitor that.
Use an employee feedback solution like Poll Everywhere to create regular pulse surveys or open-ended backchannels to solicit regular feedback. In addition, during training sessions, you can use its polling feature to get feedback. It provides opportunities to address challenges and modify the employee development plan.
Step 5: Iterate the program based on routine assessments
After you have the program evaluation in place, modify it based on any opportunities you identify.
For instance, if more than half of your employees say they can't attend a live compliance training program because of current responsibilities, change it to a self-paced, time-bound course. It helps you stay on track for your L&D goals, improving the workforce's skills and organizational competency.
Examples of employee development plans
Here are a few examples of employee development programs you can implement with case studies of companies who have done this successfully.
1. Mentorship or coaching programs
Mentorship or coaching programs are one-on-one or group sessions focusing on specific initiatives or subject matter. For instance, it's common for interns to be paired with a senior employee and shadow them to learn the day-to-day responsibilities of the job. As there's a dedicated mentor available, it makes it easier for mentees to access advice and industry insights.
Example: Let's Talk Talent, a talent management consultancy, worked with a global healthcare supplier to reduce attrition rates for expecting parents.
Employees found it hard to navigate the new life changes—and some even quit the company. To alleviate this, the consultancy launched a pilot program with individual, group, and manager alignment sessions. They brought DEI (diversity, equity, and inclusion) coaches and trauma specialists (for those who suffered from child loss) to support existing and returning employees. The program was successful, with the supplier planning a new program in 2023.
2. Job rotations
In job rotations, you temporarily assign employees to different or new roles or departments to help them understand every function. This gives them exposure and allows for skill development while figuring out what they want.
Example: CME Corp, a healthcare distributor, implemented this program to give employees the opportunities to rotate between departments like logistics, customer services, and sales.
Normand Chevrette, president and CEO of CME Corp, says, "This program allowed them to gain a well-rounded understanding of our distribution operations, learn various skills, and develop a broader perspective on our business."
3. Workshops and seminars
Conducting regular workshops and seminars provide employees with a structured learning environment for specific topics. These help rectify skill gaps in individuals or teams. Plus, these can take the form of skill-based training or seminars that focus on new trends in the market.
Example: Bank of America has a dedicated "academy" catering to over 40,000 professionals. It provides educational resources to keep up with industry trends and skill improvement, with over 200 managers offering development programs.
4. Education reimbursement
These reimbursement programs encourage employees to stay with the organization long-term. Essentially, the company pays a part or full tuition fee for an educational program, and in return, you sign a bond to work for the company for a set period.
It's a win-win for both parties, as the employee gets to complete a degree at the company's expense, and the company retains an employee for a longer period.
Example: Wells Fargo, a financial services company, offers employees up to $5,000 annually for eligible tuition expenses. If their employees have children, it provides a scholarship between $1,000 and $3,000 each year.
5. Self-paced training programs
Self-paced training programs offer employees access to on-demand resources that help them train and practice their skills on their own time. Time management is a huge obstacle, so these on-demand resources give them more flexibility for upskilling and reskilling at work.
Example: ShieldCare, a medical supplies company, partnered with WhatFix, a digital adoption company, to reduce their employees' time to competency. As ShieldCare developed its tool, Core2, it realized that onboarding and training didn't necessarily result in knowledge retention.
Plus, employees needed help accessing the knowledge base for Core2, wasting time in the long run. Using WhatFix's platform, they created a dedicated training resource center that enabled easy distribution and training access.
6. Diversity, equity, and inclusion initiatives
Diversity, equity, and inclusion initiatives are necessary for every organization, as they create a cohesive and welcoming workplace for every employee.
In terms of employee development, companies can create employee-led affinity groups to bring individuals with shared identities or interests together. It gives them a space to get mentored and chalk out their career path with the help of someone who was in a similar position.
Example: Aviva, an insurance company headed by CEO Amanda Blanc, has done just that. As Blanc also serves as the Treasury's Women in Finance Champion, she's working toward gender parity in finance.
"Blanc has led tangible efforts focused on recruiting more women into finance, developing programs to retain and advance them, addressing workplace cultural issues and behaviors that can impede women's progress, and embedding DEI into ongoing efforts," McCoy says.
Invest in your employees to achieve growth goals
An effective employee development plays a pivotal role in the growth of your organization. By actively investing in your employee's skills, you benefit from their improved employee performance and higher engagement levels.
Ultimately, it results in a strong brand reputation and better capital efficiency, creating a continuous learning and growth culture.
And if you're looking for a tool that helps you gather employee feedback before, during, and after implementing your L&D programs, why not try out Poll Everywhere?
It allows you to create pulse surveys, open-ended feedback channels, and in-meeting polls to gauge your employees' pulse at any given point. Plus, they can provide unfiltered and honest thoughts on current needs and program feedback, as they can do this anonymously. As a result, your L&D program will be built based on actual needs—not assumptions.
Are you ready to curate employee feedback to build a robust employee development program? Schedule a free demo today.