Four employee pulse surveys to check-in with your remote team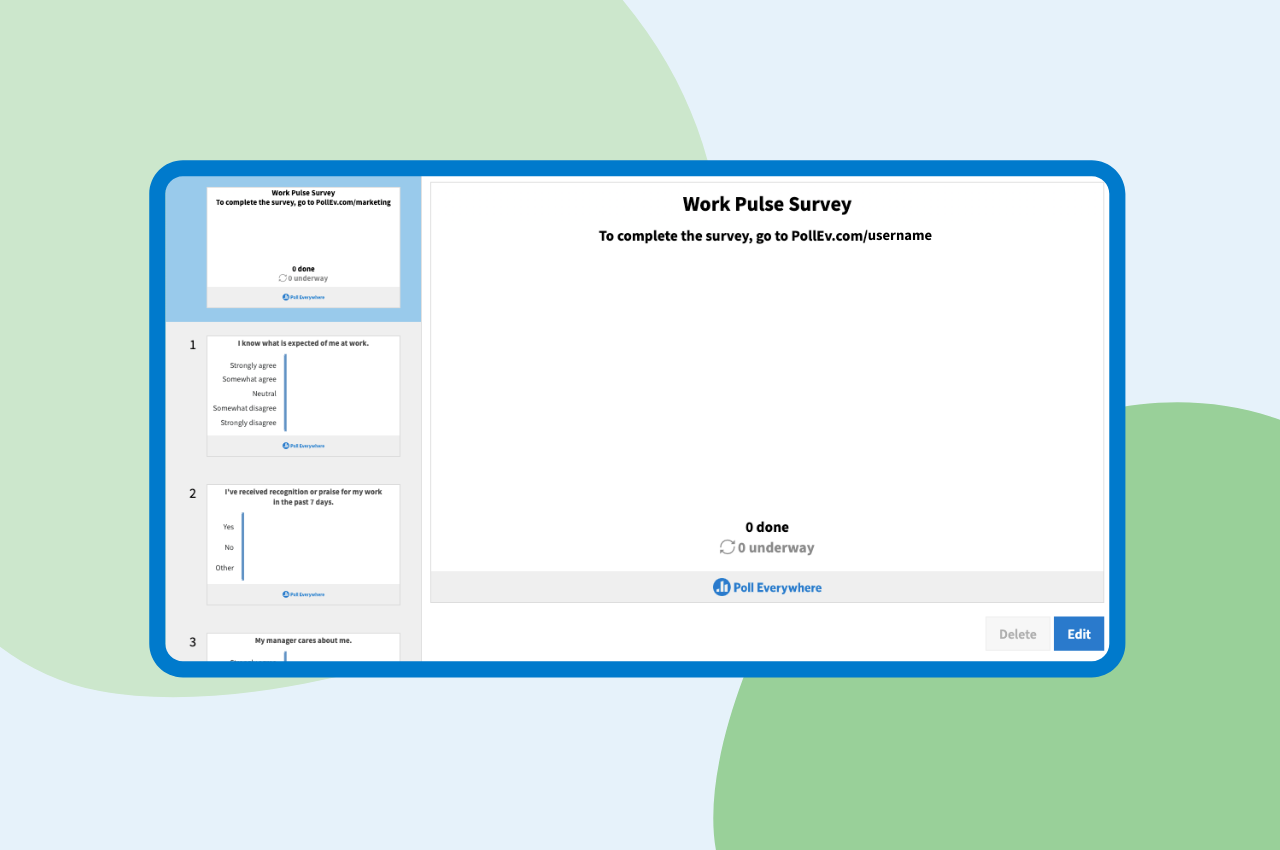 As part of an ever changing workplace, pulse surveys are growing in popularity as companies adapt to new work from home policies and create a new remote work culture. Pulse surveys are short, 3-5 question surveys sent weekly or monthly to check-in with employees. Pulse surveys are great for gathering relevant feedback that can turn into actionable items to boost company culture. Shorter, frequent check-ins can also increase employee engagement, according to PeoplePulse. Especially as more employees work remotely, it is more important to check-in and ensure that they are happy and well-supported in this time of uncertainty.
How to create a pulse survey
Log in to your Poll Everywhere account and create a Survey. Choose between multiple choice, open-response, or ranking activity types to include in your Survey.
Once you create the Survey, you'll see every question at a glance and will be able adjust settings both for each individual activity as well as the overall collection. You can edit, rearrange, or add questions to your survey.
To help you get started, we created a few Surveys you can copy directly into your Poll Everywhere account. Don't have an account? Sign up here.
Surveys can be used synchronously or asynchronously. Activating your survey will make it live on your unique pollev.com URL, where participants can respond on the spot. To send the survey without activating, you can copy the response link and share it with your team. Once participants have the response link, they'll be able to take the Survey until you lock it. Then, clear and archive the existing results before you distribute it again to start over with a clean slate.
We hope these pulse surveys help you build a better connection with your team. For more resources on managing a remote workplace, check out our remote resource hub.