5 companies that excel at employee engagement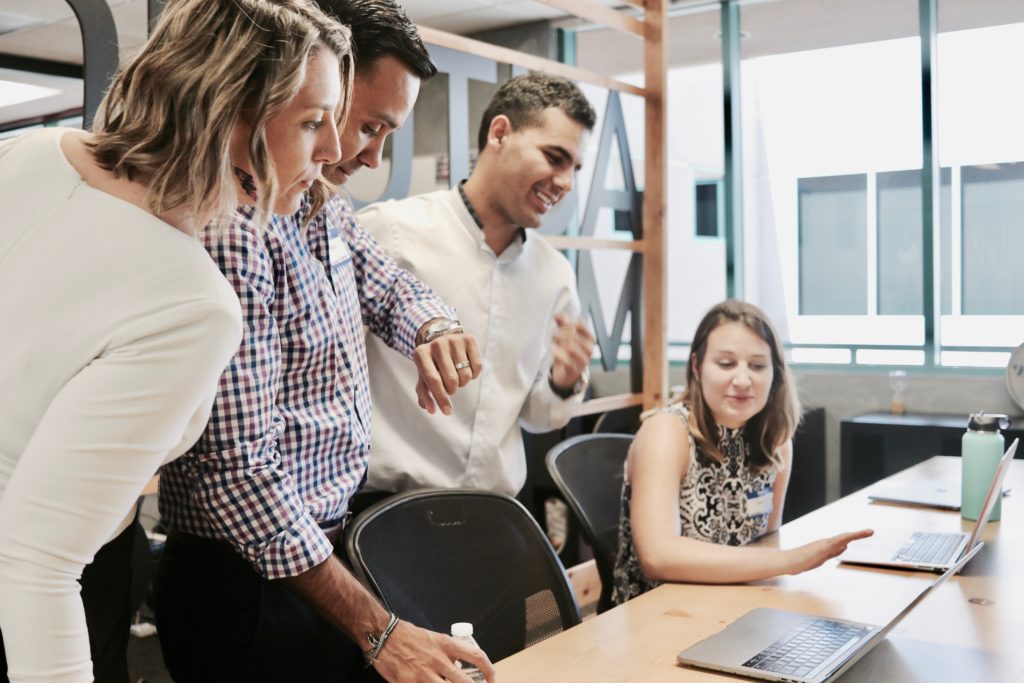 Are your employees happy, productive, and dedicated to your company's mission? Do they believe that management listens to their concerns, gives them growth opportunities, and cares about their success? In other words, are your employees engaged? Before you answer that question, it might be worth noting that a report by Gallup in 2016 found that just over half of the 195,600 employees surveyed admitted that they are not engaged in work and "haven't been for some time." Why is employee engagement important, and how can you increase employee engagement in your business? To answer these powerful questions, keep reading to learn how five famous companies are keeping their employees happy and reaping the benefits of increased profits.
What is employee engagement?
Understanding employee engagement is tricky. Engagement is a feeling, which can make it difficult to define and measure. Additionally, engagement isn't an action you can perform as a business leader. It's the result of systems and features you integrate into your company.
Employee engagement is a relatively new field of research. The term was first coined in 1990 by William Kahn, a professor at Boston University. In a paper for The Academy of Management Journal, Professor Kahn defined employee engagement as "The harnessing of organization members' selves to their work roles; in engagement, people employ and express themselves physically, cognitively, and emotionally during role performances."
In its massive and detailed "State of the American Workplace" report, Gallup is more succinct, defining engaged employees as those who are "…involved in, enthusiastic about and committed to their work and workplace."
Õfficevibe, a company that specializes in helping companies access and increase employee engagement, breaks employee engagement down into ten unique metrics:
Feedback
Recognition
Happiness
Relationship with peers
Relationship with managers
Personal growth
Alignment
Satisfaction
Wellness
Ambassadorship
Õfficevibe believes that by addressing and improving each area, companies can increase employee engagement, but is all this effort worth it? Why should companies even care about employee engagement, much less spend valuable resources to try and make sure their employees are whistling while they work?
Why is employee engagement important?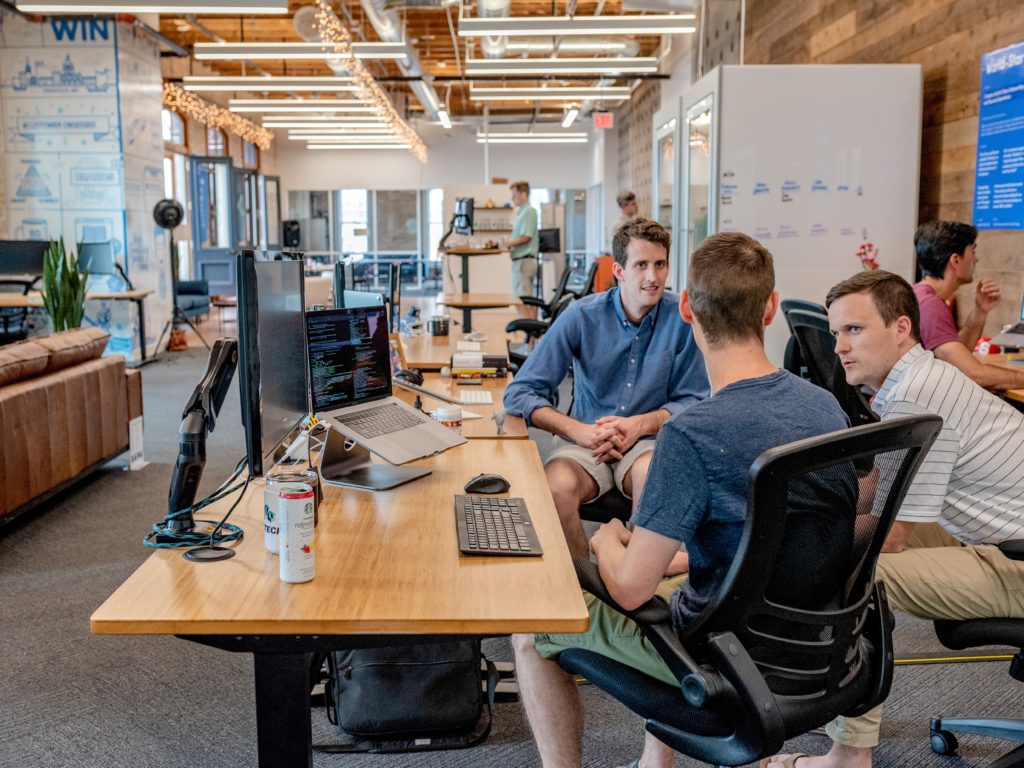 In a nutshell, happy employees are more productive employees, and more productive employees can seriously boost a company's bottom line.
Anne M. Mulcahy, the former CEO of Xerox put it a slightly different way when she said "Employees who believe that management is concerned about them as a whole person – not just an employee – are more productive, more satisfied, more fulfilled. Satisfied employees mean satisfied customers, which leads to profitability."
The research backs up Mulcahy in a big way. In its State of the American Workplace report, Gallup compared businesses that ranked in the bottom quartile for employee engagement with the businesses in the top quartile when ranked by employee engagement.
The report found that the more engaged businesses showed:
41% less absenteeism
24% – 59% less turnover
28% less shrinkage
70% fewer safety incidents
17% greater productivity
21% higher profitability
Increasing your employee engagement can dramatically improve the functioning of your entire office, save you on big costs, turnover, and increase your profits. So, how do you do it? Thoey Bou, People Operations Manager at Poll Everywhere, says "People operations is both an art and a science. A lot of companies don't get employee feedback because they don't ask for it. It's very intimidating. You have to remember that it's a relationship between your business and your people, and that you all have the same goal." Although there is no perfect formula for bumping up employee engagement, here are what five famous companies are doing to keep their employees happy.
Southwest Airlines
In any list of companies with highly engaged employees, Southwest nearly always lands near the top. The company's management is obsessed with "getting employees to think and act like owners," as a Forbes writeup on the company explained. To do that, the company has shared profits with its employees 43 years in a row, including sharing $586 million in profits in 2017, which equated to a 13.2% bonus for every one of the airline's 54,000 employees.
Hyatt Hotel Group
Hotels are notorious for their high turnover rate, which can quickly drain institutional knowledge, not to mention profits. (It's quite costly to hire and train new employees every month!) Hyatt tries to keep turnover low by investing in employee development programs and hiring from within so team members feel like they always have room to grow within their career. The hotel chain offers its employees great travel perks and restriction-free tuition reimbursement.
Google
Google and many other Silicon Valley giants are famous for their employee perks, everything from employee shuttles, to free lunches, and even in-house massages. But while perks are nice, they don't always impact employee engagement. Google goes one step further, allowing employees to spend 20% of their time on personal projects. Not only does this 20 percent program give employees an incredible amount of autonomy, but it's also hatched some of Google's most valuable services, including AdSense, Gmail, and Google Maps.
Virgin Group
Sir Richard Branson, leader of Virgin Group has made it a point to build a people-first culture in his company from its earliest days. According to a writeup in Forbes, Branson is so dedicated to building a positive culture at Virgin that when he created a formula for choosing leaders in his organization, he mandated that they must:
"Praise employees instead of criticizing them"
"Genuinely love all people from the cleaning lady to the senior executives"
"Be a great listener who not only hears the recommendations from employees but acts upon them"
It's no surprise that in 2017, Virgin was voted the seventh-best company to work for according to LinkedIn.
CarMax
CarMax, the nation's largest retailer of used cars, built a strong reputation based on honesty and trust. Those characteristics aren't just customer-facing. A whopping 87% of CarMax employees rate it a great place to work, according to Great Place to Work.
Putting people first is one of the company's "core values," and it follows through. Nine in ten employees report that CarMax management is honest and ethical, 94% of employees "feel good about the ways we contribute to the community," and 95% report feeling welcomed when they joined the company.
How are you going to appreciate your employees?
If your company hasn't focused on employee engagement, then it's time to start. The first step is to assess current employee engagement. The easiest way to get the information you need is to survey your employees. One available tool is Poll Everywhere, which allows you to create customized surveys and receive instant, anonymous feedback from your employees. Design your own questions (perhaps using the 10 metrics designed by Õfficevibe) and be ready to take action when you get the results.
Use your data to determine where employees are feeling stuck, disengaged, or underappreciated. Experiment with different solutions, such as management training, new programs, or cultural shifts. Continue to survey your employees to collect feedback on the changes and adjust as necessary.
With Poll Everywhere, you can start listening to your employees today.