15 ways to make online learning more effective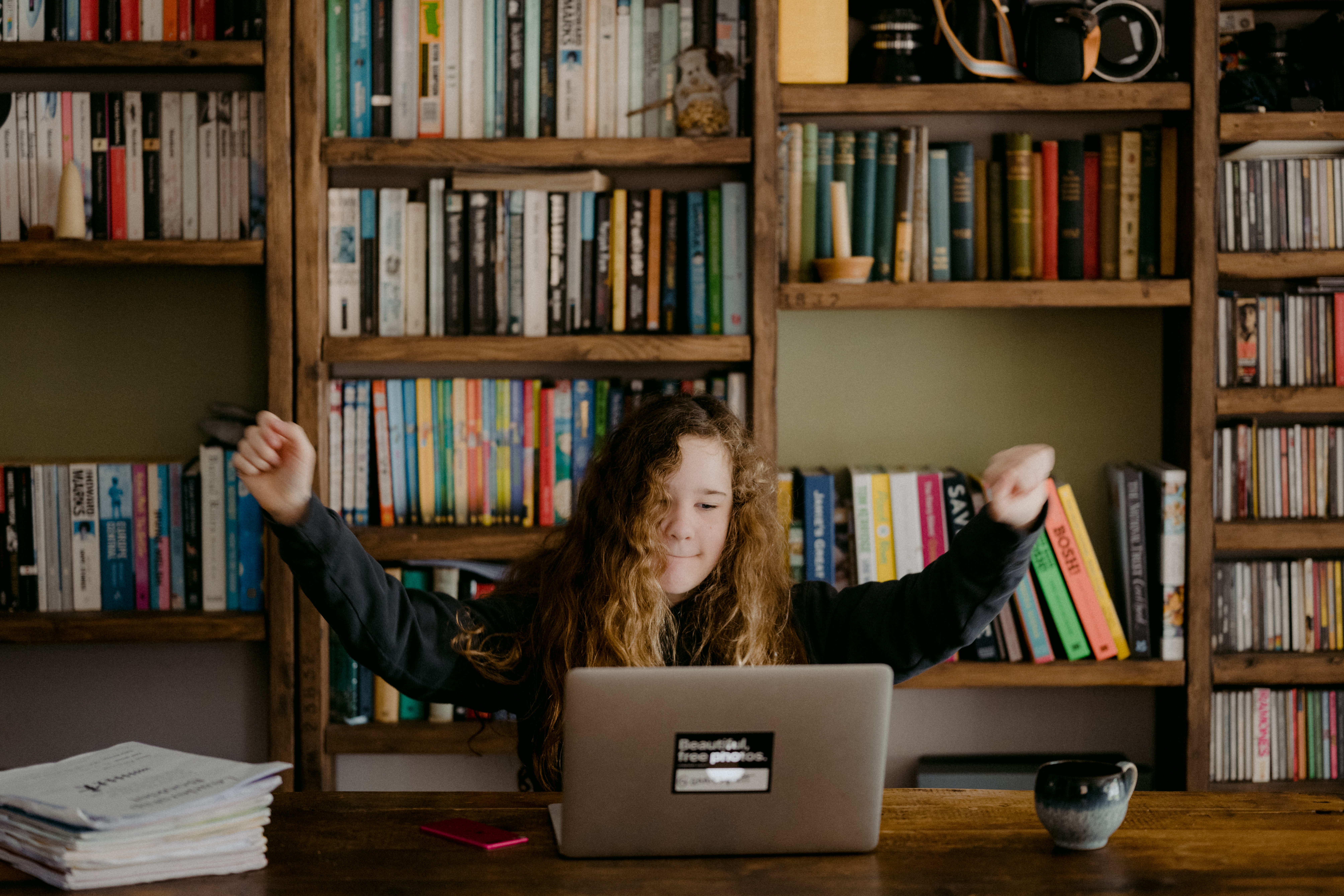 The coronavirus pandemic has changed almost every part of our lives, including how our children learn. As of this writing, over 124,000 schools have closed across the nation, sending 55 million students home, according to Education Week. Schools and teachers across the nation are scrambling to provide online learning options for students. How can teachers used to teaching in a classroom provide an effective online learning environment for all their students, regardless of access and need? It takes a lot of patience, flexibility, and creativity. Here are 15 tips to help your students learn in these very unique times.
1. Help your students get online
The coronavirus pandemic has shone a spotlight on the inequalities many students face at home. Don't assume all of your students can get online on a consistent basis. Fortunately, many internet companies and outside organizations have stepped up to try and provide more coverage to help students learn. This guide from Allconnect.com provides a list of resources to help students maintain or find internet access.
2. Learn your online platform
Most universities already offer online learning platforms, and many high schools, middle schools, and elementary schools are also adopting specific platforms for students and teachers to connect. Before you begin teaching online, familiarize yourself with the platform your district or school offers. Review all the functionalities of the platform so you can make the most of it.
3. Recognize that your students have different levels of technological proficiency
Most of us assume that everyone in the younger generations is an online wizard and will adapt flawlessly to a remote learning situation. That isn't true for every student. The FCC found that roughly 19 million Americans do not have internet access, which includes many low income and homeless students.
4. Take care in setting up your home environment
Young minds get distracted easily, so don't start off on the wrong foot when preparing your home teaching environment. Find a quiet, secluded area in your home, especially if you are preparing recordings or videos or doing live presentations. Bonni Stachowiak, director of teaching excellence and digital pedagogy at Vanguard University, points out that online teaching rookie mistakes include putting a light source behind your head and setting up the camera so that it cuts off the top of your head.
5. Provide different learning options
Getting all your students into a video conference for live lectures and discussions is great, but not every student will have the ability to participate. Maybe their internet can't handle streaming video. Maybe they need to share the computer with siblings in different grade levels. Writing for The Chronicle of Higher Education, Beth McMurtrie writes, "Giving [students] more than one way to participate in discussions and complete assignments will allow them to figure out what works best for their situation."
For example, consider including audio recordings of lectures, jumping on home calls, and emailing assignments.
6. Create shorter content
Learning at home can be difficult for many students, especially with siblings and other family members at home. (Not to mention the distractions of television, video games, and phones.) Keep your students engaged by creating lessons that are short and sweet. Think about how you can break down lectures into bite-sized pieces and find short worksheets, videos, or crafty assignments that students can complete quickly.
7. Assign group and pair work
Your students need social interaction more than ever, but it can be hard to get all your remote students together for traditional class time. To help your students stay connected to their peers, assign small group projects or partner projects. Encourage older students to reach out to group members or partners to connect at a time and through a medium that they are all comfortable with.
8. Use online resources
One of the biggest benefits of switching to a remote learning model is that you have access to a huge array of online apps that can inject fun, creativity, and variety into your lessons. Apps like Additio and Class Dojo can help you manage your classroom and communicate more effectively with your students. Apps like StudyBlue and Haiku Deck give your students new ways to learn and present assignments. Storia, Smithsonian's National Zoo, and the NASA app are all excellent for offering great information to include in your lessons.
9. Mix up your lessons
Bonni Stachowiak writes, "The most important way I have found to engage learners during online sessions is to regularly be changing what they are doing." Offer up a short lecture, followed by a group breakout session. Ask students to explain what they discussed in the lessons, and then send your students on a virtual scavenger hunt to find videos, original sources, and images to back up their ideas.
10. Create a community
It's easy to develop a community within a physical classroom where students get to see, hear, and interact with each other. It takes a little more work, but you can still develop a strong sense of community within your online classroom to better engage students. Start by moving classroom traditions online. Are you known for putting together fun trivia games? You can do this online. You can also celebrate birthdays with cute gifs or lead your students in class songs and dances.
11. Be proactive
"Reach out to your students early, and often," Beth McMurtie recommends. In order to help your students learn, you need to understand their unique situation. "Circumstances change, so what may seem doable in week one may not be true in week four," McMurtie explains. For example, your student may have to share a laptop with siblings and may not be able to make it to all scheduled video meetings. Maybe another student's parent lost their job and the student is feeling anxious about the family's situation. By understanding a student's circumstances, you can help them thrive or at least be more understanding of their challenges.
12. Create individual learning plans
Since every student's situation is different, your expectations must match each student's current capability. Create individual learning plans so that you can adapt your teaching and expectations to the abilities of the students. This is especially true for students with learning disabilities who may struggle even more when learning in a remote environment.
13. Provide office hours
Make yourself available to students at a consistent time and day, so they can reach out to you if they have questions or problems they need to discuss. Not every student feels comfortable asking questions during class (especially introverted students), so office hours can offer a safe way for students to let you know about their challenges.
14. Let parents know how they can get involved
Don't forget that many parents are also at home with their students. Some may be furloughed from work and have extra time to participate in their student's learning process. As you develop your online learning lesson plans, think of ways parents can assist if they wish to, (though always make sure students can complete assignments on their own). For example, you can provide supplementary resources, videos, or activities related to your lessons that parents can do with their children.
15. Solicit feedback
Online learning is a whole new realm for most teachers and students. The majority of teachers had little time to plan or prepare before their schools were closed and their students were sent home. Use online surveys to assess how your students are responding to your online teaching. This is a good opportunity to ask about specific struggles and to solicit ideas and suggestions.
Ask your students for feedback and receive instant responses so you can create a better online learning experience. For even more distance learning resources, download our remote learning toolkit.
To learn more about how to make the most of remote learning, here are a few other great articles to review: