15 relatable hybrid work icebreaker questions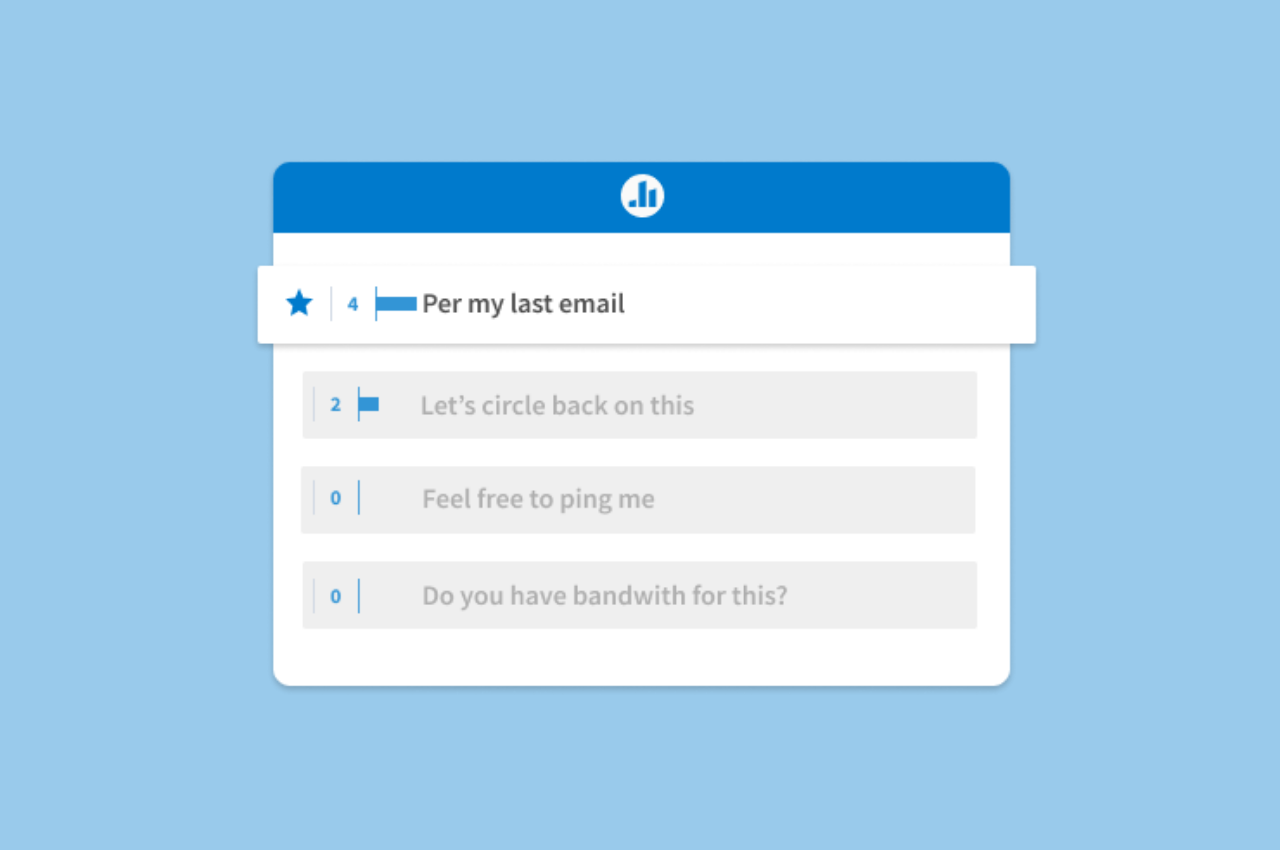 Taps on the shoulder are now scheduled Slack messages. Brainstorming sessions are asynchronous on shared Google Docs. Team bonding activities are limited by 40 minute Zoom meetings. The age of hybrid work has created an entirely new corporate culture that has taken us all some time to get used to and that has come with a disconnect with how our coworkers feel.
With the rise of this new corporate culture, we've created relatable hybrid work icebreaker questions for your team that will bring some laughter to your next virtual meeting or presentation. Let's face it – we could all use some genuine and authentic humor after back-to-back calls. In fact, organizations that incorporate humor into their company culture report 19% higher shareholder returns than their competitors! Additionally, it is a subtle way to better get to know your employees, their preferences and personalities, and work habits.
Below are 15 hybrid work-related icebreaker questions that you can easily click and add to your Poll Everywhere account. Don't have an account? Sign up for a free account or choose from one of our premium plans designed for high frequency presenters, small teams, or large organizations.
Poll Everywhere offers a variety of Activity types to capture a wide range of polling, open-ended, and ranking questions. Each symbol represents an Activity type.
A game of favorites
Find out what your team's favorite hybrid work quirks are with these icebreaker questions!
☁️ What is your favorite way to end an email? (Ex: Cheers, Sincerely, etc.)
☁️ What is your favorite "corporate" slang or phrase?
💬 What is your favorite non-verbal way to communicate during a video call while on mute?
Two types of people in the world
Coffee and tea, movies and TV shows…The world is always divided by two types of people. Find out which type your teammates are!
📊When you create a 1:1 calendar invite, do you use…
📊What does "biweekly" mean to you?
📊When are you the most productive?
🔢Rank your favorite video conferencing software.
💬If you "push" a meeting, do you mean forward or backwards?
📊Emojis in the workplace – yes or no?
The shared experience
Remote work has become a universal experience for everyone due to COVID-19 and stay-at-home procedures. With that has come growing pains and learning curves to conquer. Learn about your team's experiences and maybe relate on a few – you might have more in common than you think!
💬What is your most embarrassing work from home / video conferencing experience?
📊What is a video conferencing mistake you still make?
☁️Your coworker sends you a message while you are both in a meeting. Choose the emoji that best reflects your expression.
❓What is your biggest work from home pet peeve?
❓What are your video calling etiquette dealbreakers?
What do you think of these hybrid work icebreaker questions? Did this spark any fun conversations and debates with your team? Share the results of your Activities with us on Twitter (@PollEverywhere) or LinkedIn.