Improve employee participation with these 7 reflections for meetings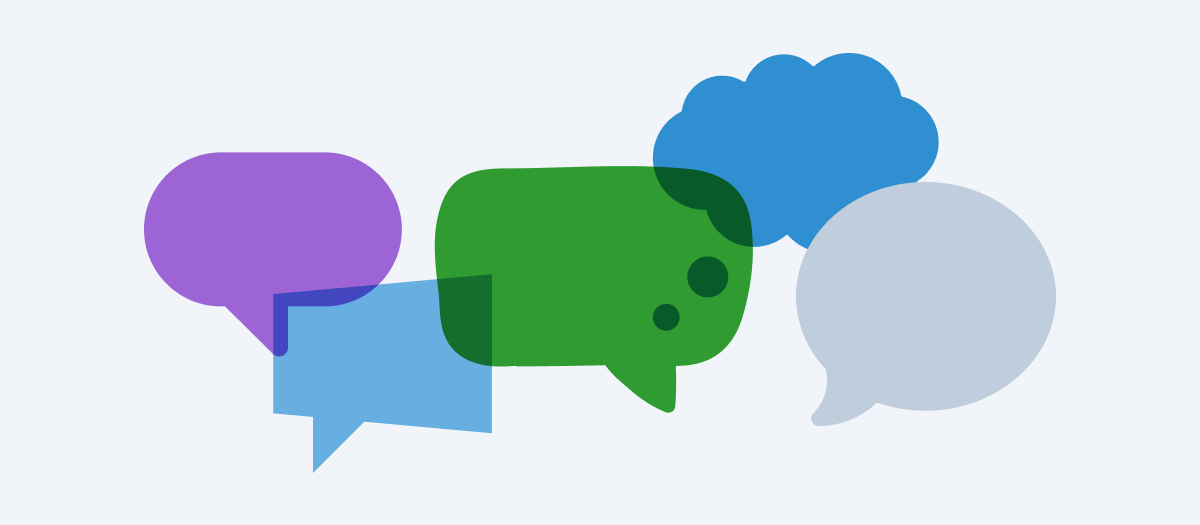 Employee participation is a vital element of the modern workplace. It's essential to a highly effective team. However, it's also one of the most challenging aspects of employee engagement.
Most employees may not participate because they're either worried about how their peers might perceive them or the work culture doesn't actively encourage it. To avoid this, regular reflections for work meetings can help them feel seen and heard.
Reflections allow employees to process past projects or experiences and then carve a path forward. Moreover, when organizations conduct team meetings for reflection, they build alignment, prioritize shared goals, and identify better ways to work together.
In this article, we'll discuss the concept of reflections, why they're important, and reflection questions to ask.
What are reflections?
Reflections are short exercises encouraging team members to reflect on their past experiences from multiple perspectives. When reflecting, you offer short responses to a question or prompt someone has asked you.
These questions and prompts act as a simple way to boost participation in workplace meetings by encouraging people to voice their opinions. They can be conducted as one part of a broader meeting, or you can set up specific meetings only for this purpose.
Most meetings tend to have one of three goals: brainstorm ideas, rectify ongoing issues, or make decisions. But a reflection meeting serves a different purpose. It's a more personal setting where employees can share their approaches, thoughts, and emotions behind a specific task.
Typically, in these meetings, there are four dedicated roles:
Timekeeper: Ensures that everybody stays on schedule and unnecessary discussions don't eat up too much time
Learner: Shares their experiences (Note: reflection meetings can have more than one learner present)
Note-taker: Jots down essential learning points from everybody's reflections to create a dedicated learning resource
Moderator: Facilitate the entire conversation and are responsible for three things: ensuring nobody goes on a tangent, encouraging active participation from every member, and maintaining a positive atmosphere
Why are reflections important for meetings?
There are several reasons why team meeting reflections are important. Let's take a look at the primary benefits of reflections:
Avoid common bottlenecks
Most teams spend time implementing business objectives—not reflecting on their successes and failures. But, if they take the time to do so, they can prevent common bottlenecks from happening in the first place. They become more proactive about their observations and take the necessary action to resolve them.
David Watkins, Director of Customer Experience/Product Management at EthOS says: "The most important indicator of a productive team is one that is happy and not stressed by issues popping up that could have been avoided if you had the correct processes in place for your team. Looking back at your team's recent work to improve your operations and discussing milestones achieved can't be understated."
Better understanding of individual perspectives
Too often, employees forget to communicate ideas, issues, or decisions concerning their projects. When they fail to communicate their thoughts, it's hard to understand the thought process behind their decisions.
By encouraging active participation, team members realize varying perspectives, giving them a much more informed outlook on team projects.
Shine light on what happens behind the scenes
Reflections focus on things that go right, not only those that go wrong.
They encourage team members to shine a light on their individual and overall team decision-making process. In turn, this helps everybody else understand the context and thought process behind decisions made by senior team members. Everyone present for the reflection gets to peek behind the curtain and understand the "why" behind their work.
Create an open and collaborative environment
These open meetings tend to be more personal and conversational. They act as a bonding exercise. Team members get to know each other personally and learn from one another's experiences. They can identify each other's strengths and weaknesses and assign roles accordingly.
Reflections also encourage a collaborative environment where employees from different teams don't hesitate to work together. And they don't hesitate to reach out when they're going through a difficult time, personally or professionally.
Provide opportunities to identify skill gaps and shortcomings
Reflections help employees identify their weaknesses. But they also help managers identify opportunities for training and addressing skill gaps.
Karolina Kijowska, Interim Head of People at PhotoAiD, says, "Each week, employees have the opportunity to share their experiences, challenges, or problems they had during the week. Through these meetings, not only are short-term problems solved but there is an opportunity to identify skill gaps and plan on how to bridge them, with training and workshops, for instance."
Managers get an inside look as to how their teams function and what resources or knowledge areas they lack. Then, they can devise robust training programs to shorten this skill gap before it becomes a business problem.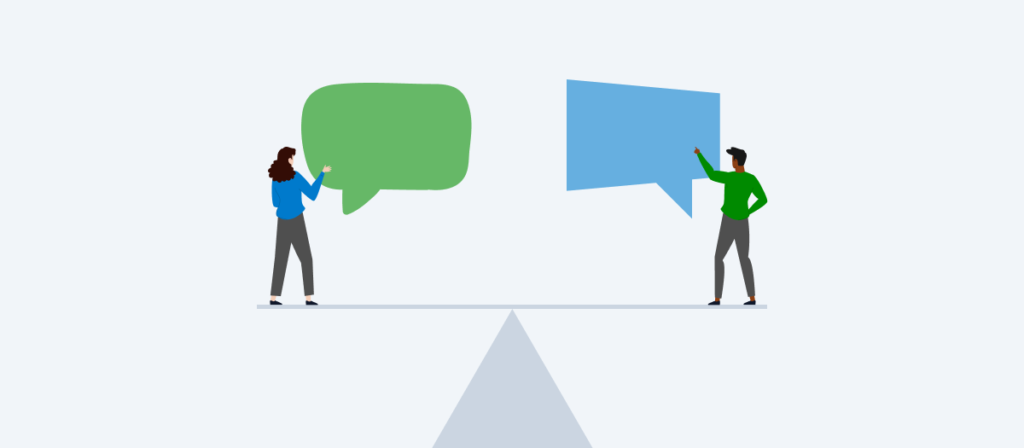 7 reflection themes for your next work meeting
Now that you know how reflections can create a more collaborative workplace, let's look at some questions you can ask in your next reflection meeting.
1. Thinking back in time
Reflection meetings aim to assess past experiences or performances. This is where retrospectives come into the picture.
The purpose of a retrospective is to examine how well a group has attained its goals and how it can improve in the future. It can sometimes be focused on something other than a specific project. Instead, you can ask them about their personal goals, learning and development goals, and working styles.
You can achieve this using daily reflections or weekly reflections, as time might be a factor.
Here are a few questions you can ask:
What went well in X?
What didn't go well in X?
What can we do differently next time?
What achievement are you most proud of?
Where did your or the team fall short?
2. Focusing on one event or project
These questions are applicable when you reflect on one specific project or experience. Examples include a recent sprint, project completion, conference experience, and campaign launch.
This also allows team members to share their learnings based on past experiences and help others navigate the situation.
Here are a few questions you can ask:
What was the most significant issue you faced today?
How did you tackle that specific issue?
How did it impact the whole project?
Is it a potentially recurring issue?
In the future, what changes do we need to make?
Also, in this case, it's better to give your team members a heads-up.
Jack Underwood, CEO & Co-founder of Circuit, says "Reflection sessions can get quite deep, and much of the value comes from asking the right questions. Give teammates time to prepare questions and the 'learner' time to reflect on their experience. Typically, the more preparation, the more meaningful the discussion."
3. Focusing on positive outcomes
Conducting feel-good sessions can increase your employee's engagement. Here, you can discuss the positive outcomes of the project or the company's objectives.
A recent survey found that 15% of employees agreed that the leadership skill they could improve most is communication. You can resolve this issue by sharing positive outcomes with your employees. Employees usually don't get a complete overview of their impact, and they'll appreciate the positive feedback.
Moreover, most teams tend to focus on what went wrong because it's easier to identify than what went well. You can gain valuable insight into what's working and double down by asking them about their successes.
Here are a few questions/prompts you can ask:
What outcomes or deliverables are you most proud of?
Why are you proud of these outcomes or deliverables?
What resources helped you the most to achieve this?
How did the outcome match your initial expectations?
Shout out one team member who helped you this week, and tell us why.
4. Understanding the impact on specific individuals
Your work experiences can significantly impact your professional skills and personal habits.
Help employees identify crucial information by prompting them to think about how a particular experience impacted them. A simple question like "What impact did this experience have on you?" can bring valuable insights.
Max Wesman, Chief Operating Officer of GoodHire, says "I like this question because it gently guides the conversation without being too restrictive. It's open-ended, exploratory, and focuses on the person themselves. By allowing the contributor to discuss how they might be feeling, it promotes earnest and sincere dialogue around what could have gone differently."
5. Learning from personal life experiences
Even though these reflections are for the workplace, you and your employees can still learn from personal experiences.
You can ask your employees about their personal experience or if they've learned something from a recent book, interview, podcast, or TV show. Anything that lightens the mood and sparks a thought-provoking conversation.
For a more casual conversation, you can ask them to share a few motivational quotes too.
Here are a few questions you can ask:
Have you been struggling with something personal that is impacting your work?
What resources do you think would help you do your job better?
Which book, podcast, or TV show intrigued you recently?
What or who has inspired you recently?
What motivates you every day?
What are your personal goals this month or year?
Do you want to share a personal anecdote we can all learn from?
These questions can result in huge breakthroughs, too. Nizel Adams, CEO & Principal Engineer at Nizel Corporation, shares, "In one team reflection, we had a team member share the difficulties she was having working from home during her pregnancy with her other two-year-old. She shared her stories about stress, mood swings, etc., and how she learned to navigate them. The meeting was particularly impactful as it gave us insight into what's going on, and other team members incorporated those same stress management techniques into their daily lives."
6. Thinking about future goals and action plans
Questions about future actions prompt the employee to focus on what they want to achieve in the project's next phase, month, and year.
While understanding the nuances of past experiences is essential, it's no use if there's no action plan ahead. For this reason, you must include forward-facing questions in your reflections—and ensure team members act on their reflections.
Here are a few questions you can ask:
What are your goals for the next month, quarter, or year?
Why do you want to focus on this specific goal?
What steps are you going to take to achieve this goal?
What will you do to prevent such issues from happening again?
Which aspects of our process do we need to iterate for better outcomes?
Kathryn Boudreau, Remote Operations Manager at Caller Smart and Spread Great Ideas, says, "Allowing the team member to share their personal opinion about their goals and the efforts they had brought into the mix will enable them to reflect upon their responsibilities and inspire them to take steps to ensure that individual goals are achieved without fail."
7. Asking circumstantial questions
It's a good practice to leave space for open-ended questions too. This allows the rest of the team to ask clarifying follow-up questions.
These can be based on the circumstances or context of the conversation, enabling a natural flow to the meeting. Alternatively, you can always use a survey or poll to gather these questions after the meeting to address them later.
Use Poll Everywhere for your next reflection session
Reflection meetings encourage participation, increase collaboration, and use feedback. They act as a structured technique to gather and synthesize inputs to improve team participation and efficiency. Moreover, these meetings create an environment that allows employees to share their solutions openly.
But that doesn't mean reflections only require a passive conversation where everybody sits around a table and shares their thoughts. Instead, you can use a tool like Poll Everywhere to break the ice and liven up the conversation. Here are some ways in which Poll Everywhere improves your meetings:
Create a poll with closed and open-ended questions to prompt employees to share their thoughts before the meeting
Present poll results during the session to gather more in-depth feedback
Create structured surveys that check the pulse of your online, remote team
Save surveys as meeting templates to use for future meetings
Generate word clouds indicating common issues or positive outcomes on everyone's mind
Create a post-meeting follow-up survey to check in on any gaps
All these features help you gather clear and comprehensive feedback that you can eventually use to create solid action plans.
If you're looking for engagement software for your next reflection meeting, sign up for Poll Everywhere today.