Team Weeks: How to plan small in-person gatherings for a remote company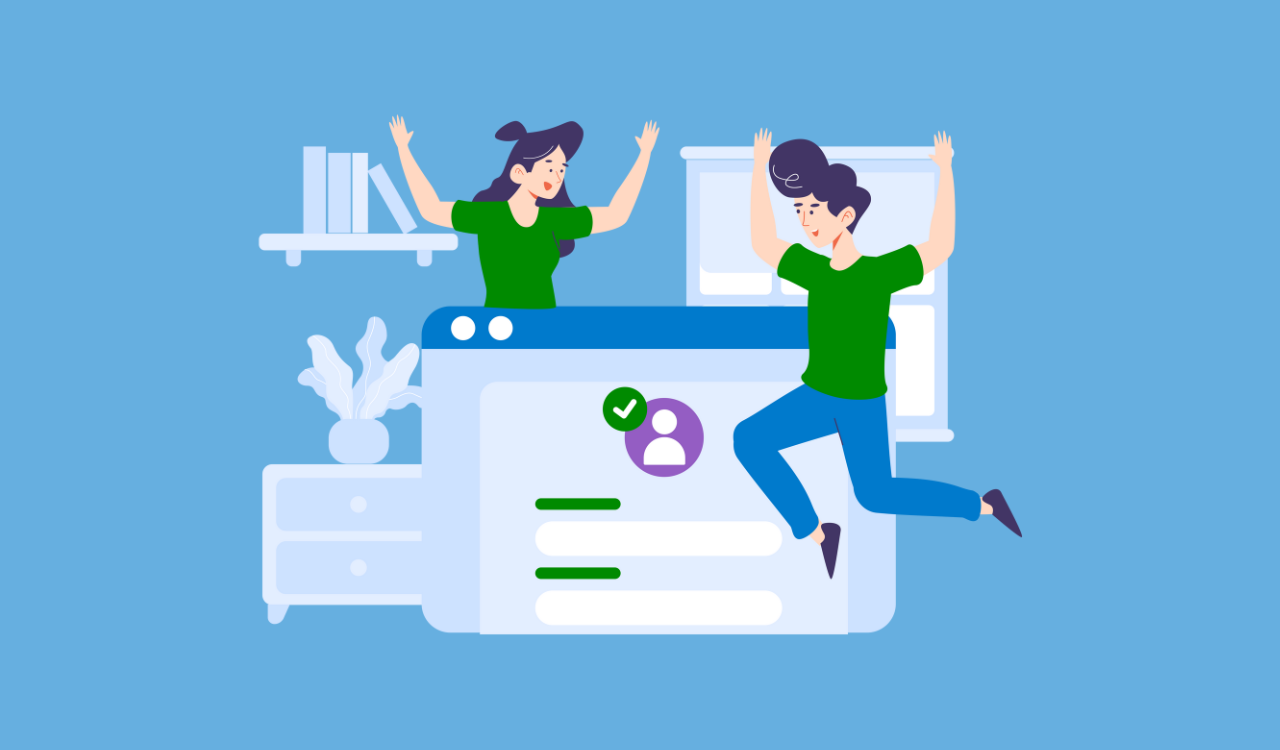 I've had the pleasure of being with Poll Everywhere since we were a business operating in a hybrid model with our roots in San Francisco, CA. In the summer of 2022, we said goodbye to our office when we made the transition to being fully remote.
Regardless of being hybrid or fully remote, one thing still remains true for Poll Everywhere: our in-person engagements are irreplaceable and often a source of connection for many of our Pollevians (what we lovingly call our employees). These gatherings generate connections that end up creating stories and memories to reshare and talk about when we return back to our home offices.
Whether it's our company-wide retreat in the fall or our team weeks in the spring, our People Operations team at Poll Everywhere is always eager to create in-person gatherings that nurture and represent our company culture, strengthen employee engagement and foster a stronger sense of connection.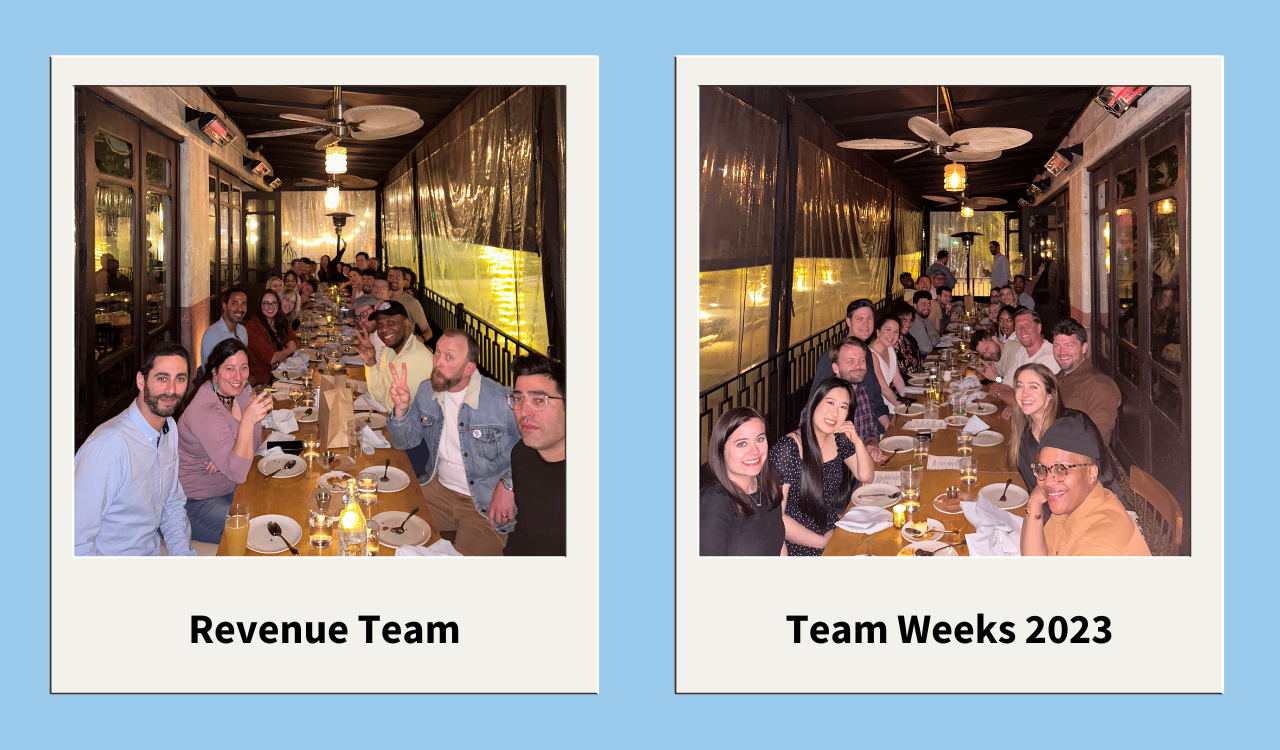 Nurturing Company Culture
Pollevians often cite that our people are what make the culture at Poll Everywhere unique and inclusive. We have people who are really talented at what they do in their day-to-day jobs and are always looking to collaborate with teammates to work towards a common goal. 2023 Team Weeks were a first for many. It was the first time our department leads planned an in-person gathering, the first time new Pollevians were meeting teammates in-person, and so much more. We asked our department leads and managers what it was like to meet and reconnect with their teams in person, and they provided us with anonymous responses:
The receptiveness, willingness, and excitement surrounding collaboration is something unique to Poll Everywhere. All the different cross-teams are eager to find ways to align our work and reach similar successes. It was helpful to connect IRL (in real life) because there's a lot of day-to-day work that I didn't understand or have visibility to among the cross-teams.
In-person gatherings enable cross-functional teams to align their work while enhancing understanding and visibility among different departments. This form of transparency outlines who is working on what and the "why" behind their work. This in-person time together also allows folks to learn more about what other teams were working on and how that contributes to the overall success of the business.
I really enjoyed the cross-functional collaboration and learning more about what the other departments do and how much insight we do and do not have into other aspects of the business and how to fill those gaps.
Teams may not always work together throughout the year, however, this cross-collaborative time in person allows for all Pollevians to learn about other aspects of the business and fill any knowledge gaps.
Strengthening Employee Engagement
One of our biggest goals when organizing in-person gatherings is to create points of connection that are both organic and authentic. We want to create environments and activities that strengthen connections among our Pollevians that will promote better employee engagement once everyone returns to remote life.
It was fantastic to meet my team in person for the first time! We were able to organically get to know each other and to build up stores of goodwill and trust that are so much slower to build when remote.
Cultivating that goodwill and trust among team members is critical for building a strong team dynamic that results in creating an even better Poll Everywhere. Facilitating activities and team-building exercises that reflect on value sharing present an opportunity for connection and a deeper sense of camaraderie among everyone.
Team weeks are some of my favorite things we get to do as PollEvians - it's always fun meeting people in person, doing different activities, and chatting about how we all can work together to make things even better.
Dedicating in-person time to building connections will improve remote team collaboration and employee engagement. If teammates understand each other on a human level, it is easier to rely on each other, hold each other accountable, and have empathy. This will result in better teamwork, productivity, and synergy.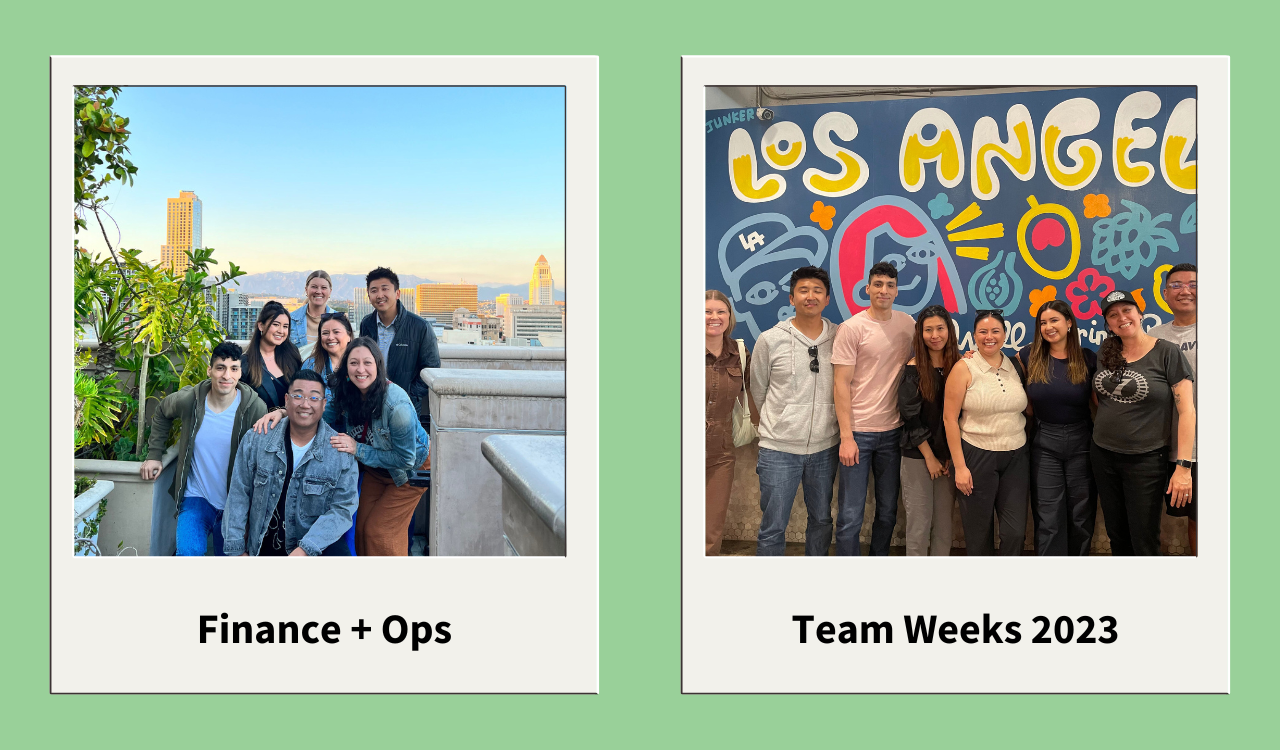 Fostering Stronger Connections
In-person gatherings are also a great way for teammates to spend time together outside of your traditional team meeting with an agenda in order to get to know each other on a personal level.
We asked those who were attending a Poll Everywhere onsite for the first time what their experience meeting folks was like:
[I loved] getting to know my teammates better. When we meet via Zoom, there is always an agenda. Getting to meet and know them on a non-work-related level was so lovely.
One of our managers also talked about how beneficial meeting people in person was to the in-work connection, as it ultimately led to better collaboration and communication. Today, it's more important than ever to know teammates on a more comprehensive level:
Deepening a relationship outside of work really amplifies the in-work relationship because you have a better understanding of who the person is. It was so nice to just get to spend time with each other in a non-work setting.
Although we are a remote-first company today, we love to get together with our teammates at least twice a year to bridge the gap between remote work and togetherness within our teams at Poll Everywhere. If you are interested in joining the Poll Everywhere team, check out our open positions on our Careers page.