Poll Everywhere's 2022 in-person corporate retreat in Denver, Colorado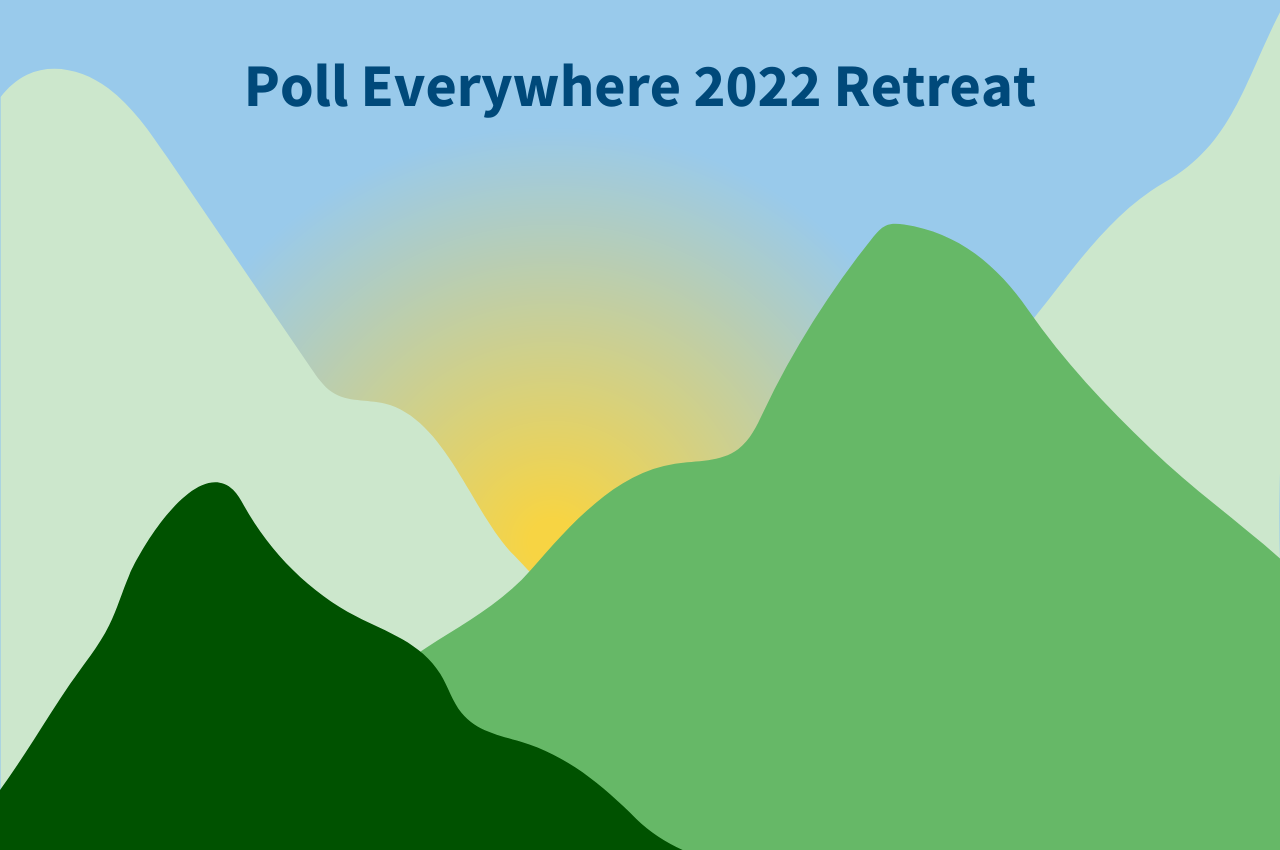 Poll Everywhere's last all-company in-person retreat occurred in 2020, right before the COVID-19 pandemic. In the last two years, we've hosted smaller team gatherings and eventually closed our office in 2022. For the first time in two years, the Poll Everywhere team was gathering in Denver, Colorado to meet, collaborate, and create new memories.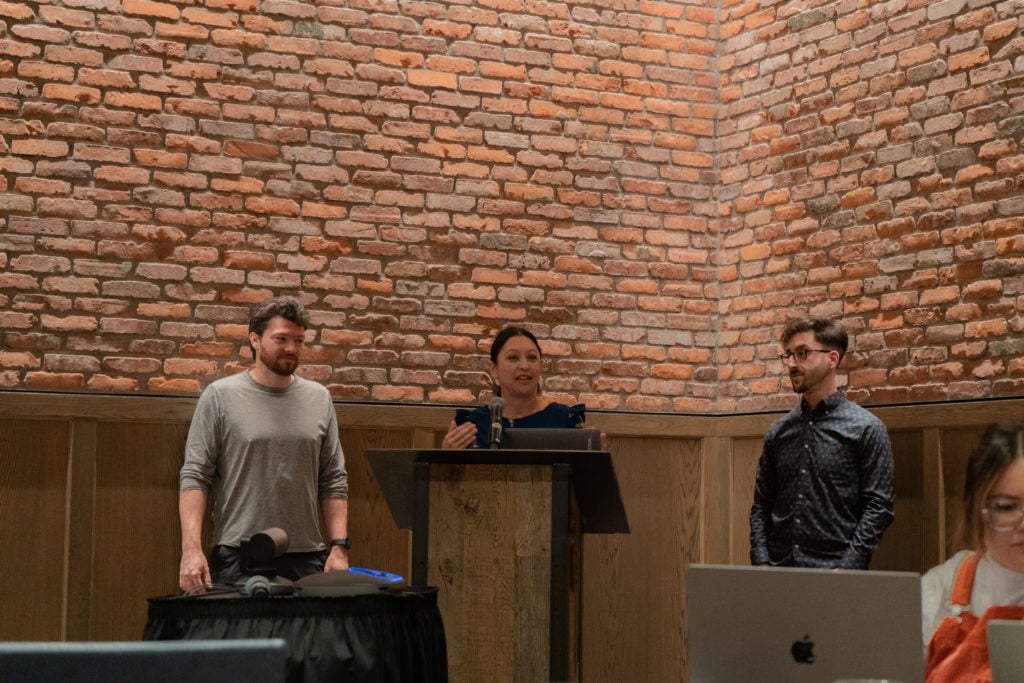 Poll Everywhere's Executive Leadership Team
Why did we host an in-person retreat?
The purpose of this retreat was connection. After two years of work from home, becoming a remote-first company, and welcoming an entirely new Executive Leadership team, this was a time to redefine what it means to be a Pollevian (our beloved coined term for Poll Everywhere employees) and build a new work culture. In combination with our outdoorsy retreat destination in Denver, Colorado, our People Operations and Marketing team collaborated to create our retreat theme:
The Poll Everywhere Trails – Celebrating our ascent to new horizons
The theme is meant to celebrate our accomplishments that have brought us to where we are now as a company while also focusing on what is to come. Therefore, we've structured our retreat agenda to show appreciation for our team's hard work and also maximize opportunity to plan and strategize for 2023.
"This can't feel like an extended Town Hall meeting."
While planning for this retreat, the planning committee all agreed that it should not feel like any other all-company meeting. Engaging activities, opportunity for cross-functional team bonding, and ample free time to encourage socializing was prioritized over meeting/presentation heavy sessions. Two years of remote work made this retreat extra special and we wanted to make every minute count.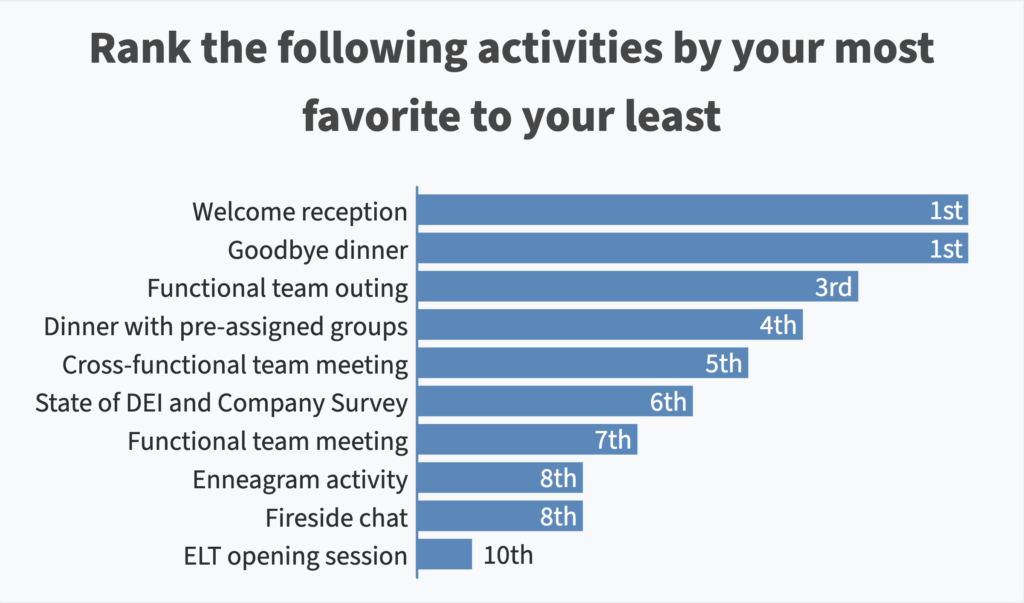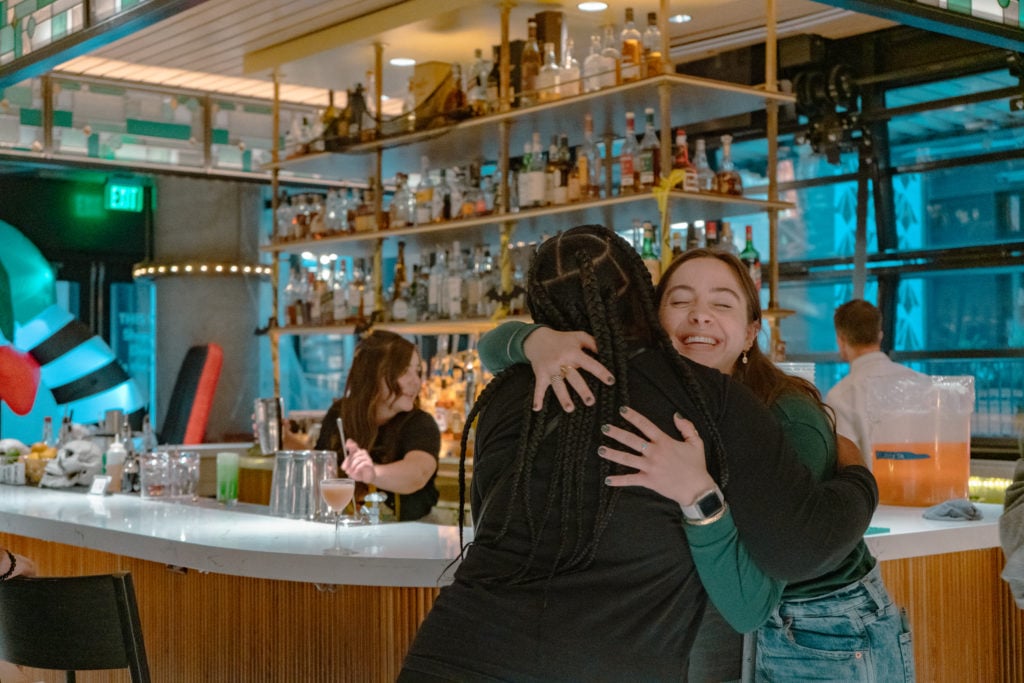 The standout sessions, ranked by Pollevians, were the organic social interactions and creative brainstorming sessions. This was time to get to know each other, especially people on different teams. One of the greatest challenges with remote work is brainstorming and whiteboarding, and so we took advantage of this opportunity to begin strategizing for 2023. Here are some highlights from our Pollevians:
"The social aspect, which is hard to do remotely."
"I enjoyed being able to meet and connect with folks from different teams that I don't usually get to connect with because our work doesn't overlap. I especially loved hanging out with my team and having time to brainstorm and get creative and a little silly."
"I felt like there was a lot of time to get to know everyone and that to me is the most important part of these."
"It felt like a very authentic and inclusive experience. Although I had already met my team during Team Week, I felt that a further bond was able to form and meet others outside my team. No downside to the retreat whatsoever."
Remote inclusion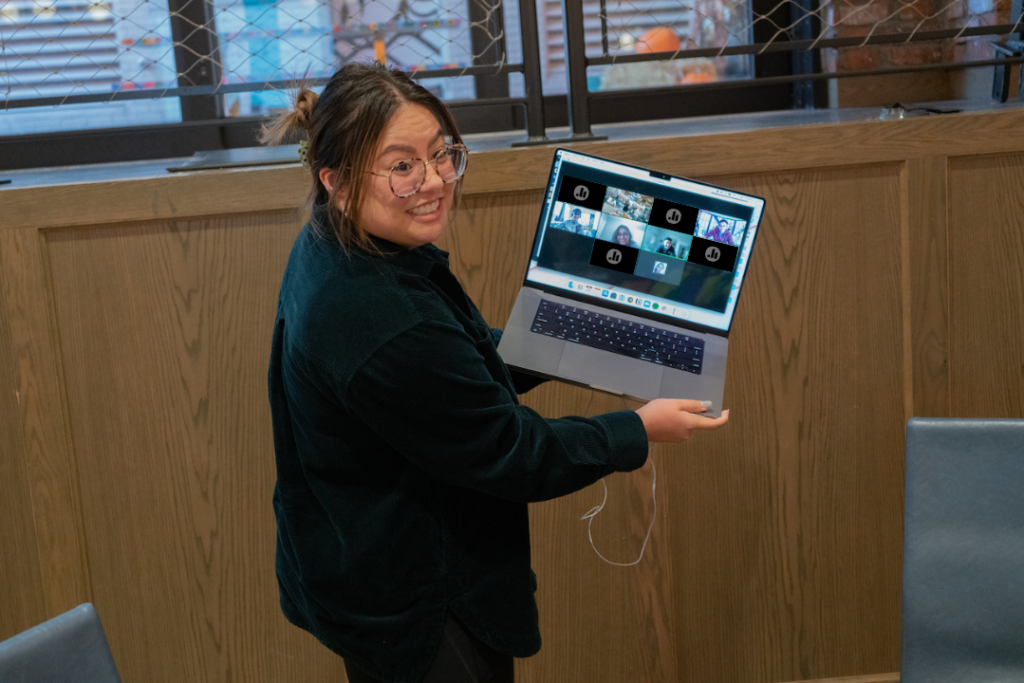 One of Poll Everywhere's core values is inclusion. This includes creating an accessible and inclusive remote retreat experience for those that opted not to attend in person. Our People Operations team volunteered to be a remote advocate to ensure audio and video were working in addition to hiring an AV technician to handle the technical side of our broadcasted meetings. We implemented Zoom auto captioning to ensure that each session was accessible. Overall, 60% of remote participants had a positive experience!
What did we learn?
Our wonderful People Operations Team – Melly Mérida (Talent Acquisition Lead), Tanya Perez (Benefits and People Operations Specialist), Kimberly Harris (Director of People Operations), and Norman Borgonia (DEI and Engagement Manager).
Our first in-person retreat after 2 years of remote work was a huge success. We accomplished everything we set out to do: collaboration and team bonding. With that, here are some key takeaways we've learned from hosting an in-person corporate retreat:
Create an all-in-one information page with details about activities, travels, budget, accommodations and more. Saves you from having to answer the same questions over and over again.
In-person sessions should prioritize socializing, bonding, brainstorming, and collaboration. Remote work has proven to be productive for many, so take advantage of the time together to focus on getting to know each other rather than getting work done.
Create ample opportunities for cross-functional collaboration and engagement. In a remote work setting, we often are siloed within our own teams so use this time to meet new and old teammates in different departments.
Get employees hyped with teasers and trivia! We used a Poll Everywhere Q&A Activity to have employees guess the retreat theme based on four emojis we shared. We got some great laughs at the guesses!
We hope to continue hosting bi-annual in-person corporate retreats in the future. If you'd like to learn more about Poll Everywhere's company culture or are interested in joining our team, check out our careers page!