So, your team retreat was canceled. Now what? Here's how to host an engaging team retreat, virtually.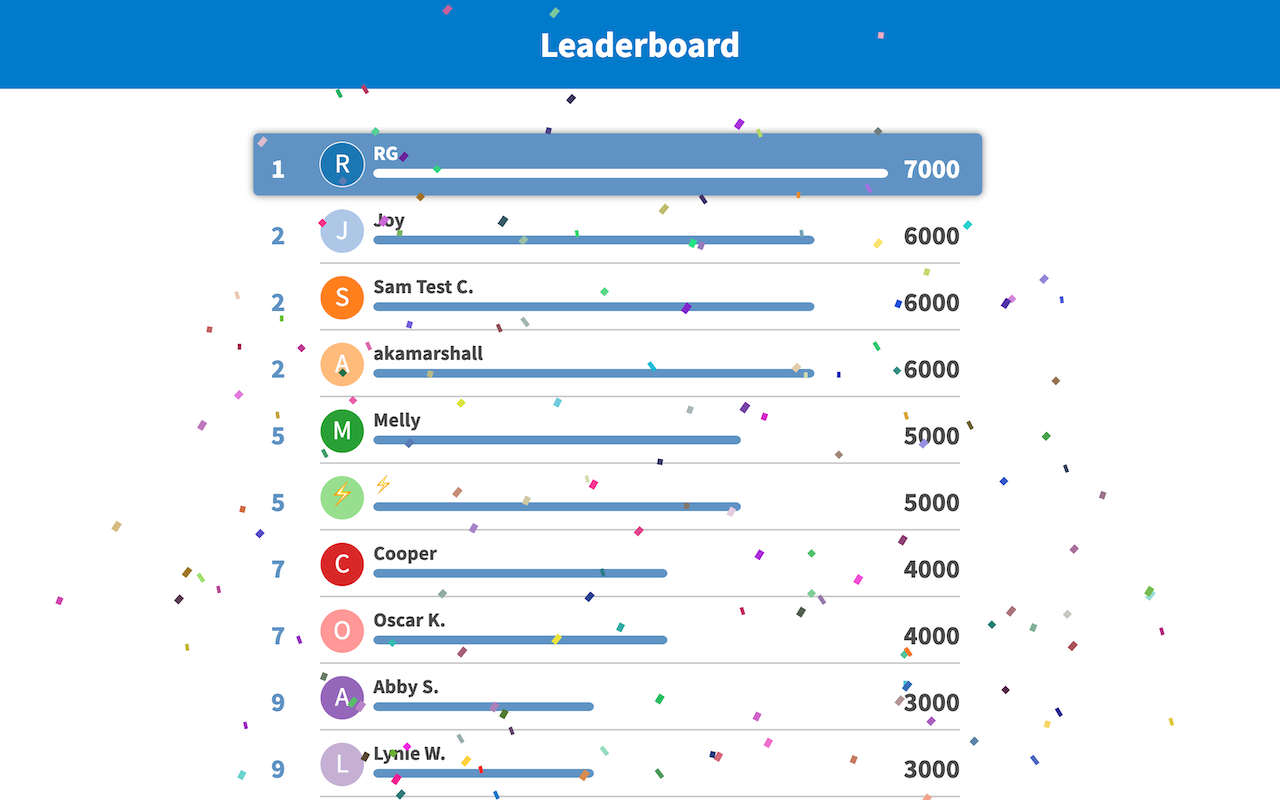 What a virtual team week looks like
Springtime for us at Poll Everywhere normally meant we would get to host our remote teams at our Headquarters office on different weeks throughout the span of the quarter. It's different from our large company-wide retreats where we get to focus more intimately with each team per week in smaller groups rather than with everyone at once. The department teams get the valuable face-to-face time they need to reflect on their team accomplishments and goals away from the normal cadence of everyday work.
With the COVID-19 news, we made the early call to cancel the in-person visit and switched our planning for a virtual team week instead. Without the normal leverage of face-to-face interaction, we wondered how we would be able to replace the value of in-person bonding with virtual activities. It made us be really intentional about our time and our goals for the week. We outlined the week's goals:
Reflect on the last quarter and look forward as a team for the next quarter
Encourage team bonding through learning, building, and hanging out together
Once we had the week's purpose, we thought about the cadence and flow. We wanted the virtual team week to feel uplifting and different from a normal virtual work week, yet we also wanted to be extra mindful that it wouldn't be an additional burden during such a difficult time. So for each day we slotted an hour or less of time together:
Monday – Kick-off session (Q1 Look back wins and losses)
Tuesday – Hobbies Show & Tell (Learn something about each other)
Wednesday – Online learning (Polled team to pick a class they were excited about)
Thursday – Team building (Virtual Murder Mystery by TeamBuilding ROI)
Friday – Closing celebration (Awards and Q2 Goals)
We surveyed the team to check in on how it all went and were happy to see the team was able to benefit from the week! "While you can't ever replace F2F interaction, I really do think this was a great way to still feel connected."
On the company-wide level, we've been hosting and experimenting with weekly virtual happy hours and then sharing what has been engaging to our team for their own virtual socials.
During this time, it's been a moment to reflect on what the foundational goals are and how to simplify what we'd normally do into bite-sized pieces as we continue to navigate this new, unusual work-life balance.
We'd love to hear about how your team is bonding virtually! Share your experience with us on Twitter @polleverywhere.