6 virtual trivia games to play while social distancing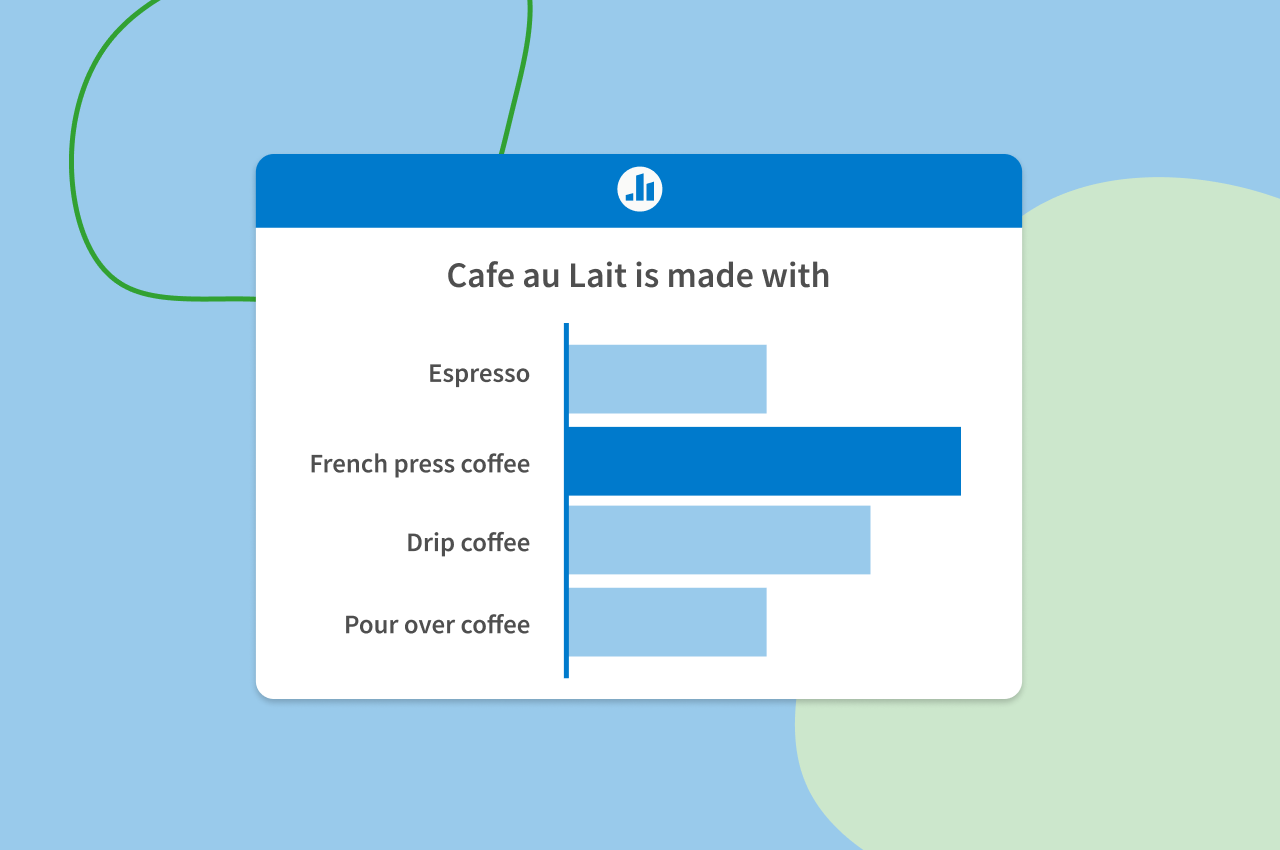 The rapid spread of coronavirus has brought an end to day-to-day life as we know it. Billions of workers around the world are now working from home, schools continue to remain closed, and 95% of Americans are under stay-at-home orders. With social distancing as the new normal, people are finding creative ways to stay engaged, connected, and positive during these challenging times. Many have turned to video conferencing applications like Zoom, FaceTime, Google Hangouts, or GoToMeeting to maintain frequent interaction with family, friends, and coworkers. Hosting virtual game nights is no exception, and can be a fun way to test your knowledge and get valuable, much-needed face time from anywhere.
We've created 6 trivia competitions that you can use to engage your audience, team, and family. (Learn how to present Poll Everywhere with your video conferencing software). Click on the competition title below to seamlessly copy the game into your Poll Everywhere account. Don't have an account yet? Sign up here. Poll Everywhere Competitions are based on speed and accuracy, so make sure to move fast!
Pro tip: If you want to reward the winner with a prize, check out our list of ways to celebrate wins with your remote team.
What better way to spend social isolation than learning interesting facts about dogs? There may not be one. See if you can remember the real name of the famous Taco Bell chihuahua, whether truly 'barkless' dogs exist, or which canine names are most popular. Or feel free to use this trivia game as an excuse to look at cute puppy photos. We totally understand.
The world is a fascinating place. The seven wonders of the world are even more awe-inspiring. You may not be able to visit places like Macchu Pichu, the Taj Mahal, or Petra in person, but you and your team can have fun learning about them from a distance. It may even inspire you to plan a post-quarantine trip!
This period of self-isolation may be spent watching more movies and television than we'd like to admit. If you're in the same boat, you may be well-prepared for this iconic film trivia game! To narrow down the list, we kept it to famous movies with one-word titles, but we all know these movies mean so much more than just a word. Do you know which film cost $200 million to make? Or which famous actor routinely fell asleep on set? Test your film knowledge with this competition.
Additional sources: (1), (2), (3), (4)
For the coffee connoisseur or the former barista, this competition tests your knowledge of all things coffee. From how to make a latte to the difference between drip and pour-over coffee, this mouth-watering competition covers it all! Post-competition, you could even host a virtual 'coffee cook-off' or latte art competition to keep the fun going.
You know that awkward moment when someone sends a laughing emoji thinking it's a crying face? We all interpret emojis differently, but what were they intended to really mean? Test your emoji knowledge and find out who's been using the wrong emojis the entire time. Never send the wrong emoji again!
Stage names are a trick as old as time. Celebrities use unique and recognizable pseudonyms to appeal to mass audiences and to be memorable. Does your favorite celebrity use a pseudonym? Find out in this competition!
Whether you're hosting a remote team trivia happy hour, a virtual hang out with your family, or an online trivia party with friends, learn how Poll Everywhere can help you stay connected, engaged, and having fun during this challenging time.