Empowering employees in a hybrid work environment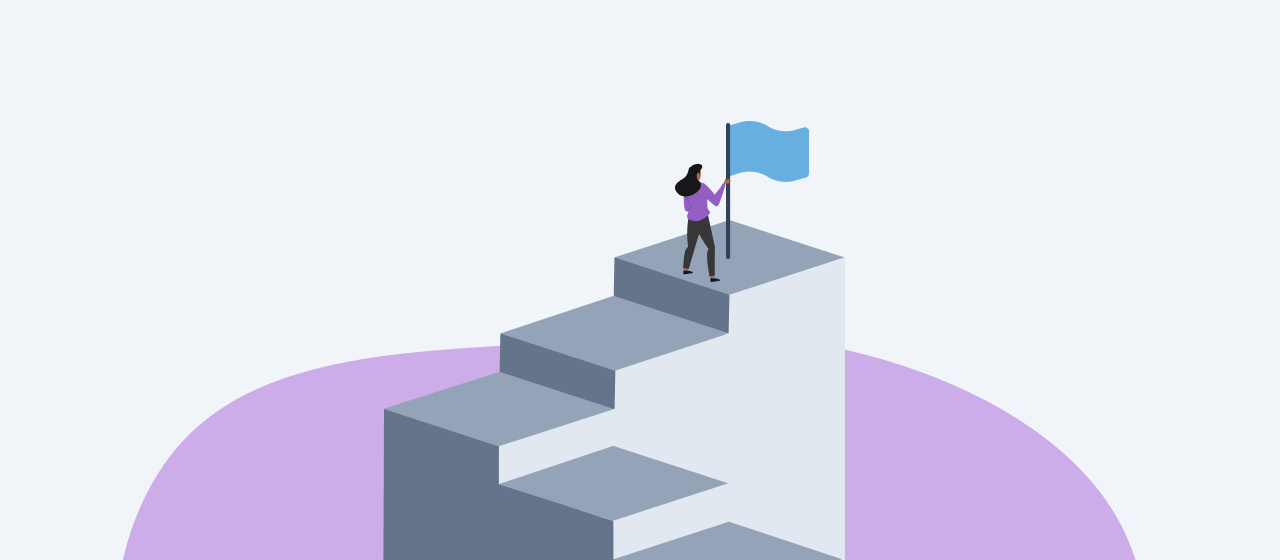 Comfortable working environments, distraction-free space, and autonomy are some of the many reasons why work from home is lifting productivity by 5% in the post-pandemic US. Remote work has proven to be effective at improving or stabilizing productivity in employees, and has become a big reason employees are leaving their jobs for companies with flexible work options.
While most employees and leaders are benefiting from remote work, there is a demographic of employees who are experiencing hardship and discontent: young and inexperienced employees. According to a study done by PWC, 34% of employees with less than 5 years of work experience felt "more likely to feel less productive while working remotely." Additionally, a survey conducted by Fortune states that 43% of workers aged 18-24 feel that their productivity decreased while working from home.
Why might this be happening? Working from home offers a lot of autonomy for employees, but that assumes the employee is set up for success to handle their day to day on their own. This includes handling projects without a manager one cubicle away, or building up the confidence to email or message a busy executive to ask a simple question. Young, inexperienced, or new employees lose out on valuable learning experiences, mentorship opportunities, and observational learning from senior employees that are often available when working in an office. As a result, they tend to have more difficulty completing their assignments and developing their careers.
So what can you do to develop and empower your employees to succeed in a hybrid work environment? We've outlined a couple ways leadership can foster an inclusive hybrid workspace that will boost junior employees' abilities to grow and network within your organization.
1. Create opportunities to meet with leadership
One of the biggest pain points of remote work is the lack of visibility and access to leadership. Remote employees often feel left out of growth opportunities and promotions as a result of this. Back in the office, leadership can meet face to face with employees and better understand their capabilities and impact. This can significantly affect promotion opportunities for those that stand out. However, in a hybrid work environment, it is harder for leadership to see who is making a big impact on the organization, and as such, remote workers may lose out on opportunities.
One way to counteract this is to create opportunities to meet with leadership by hosting a virtual fireside chat or a virtual coffee chat. Use a live Q&A tool like Poll Everywhere to seamlessly monitor and track questions from the audience. You can easily set the Q&A to be anonymous to empower employees to ask specific questions or give honest anonymous feedback to the speaker. You can also enable moderation to filter out inappropriate or off-topic responses.
Doing quarterly or even monthly chats like these will give junior employees the valuable face time they lose when working from home while also connecting them with a potential mentor. Talking points discussed during the Q&A can empower junior employees to reach out to leadership and build a connection. Removing the initial barrier to entry will improve your employee's networking skills.
2. Encourage networking within the organization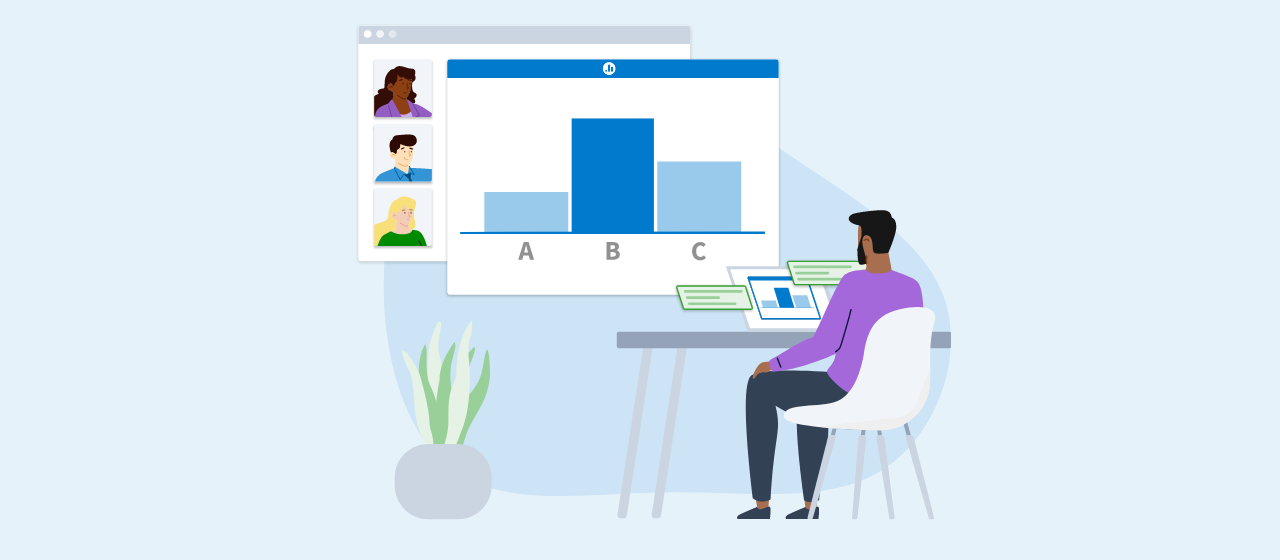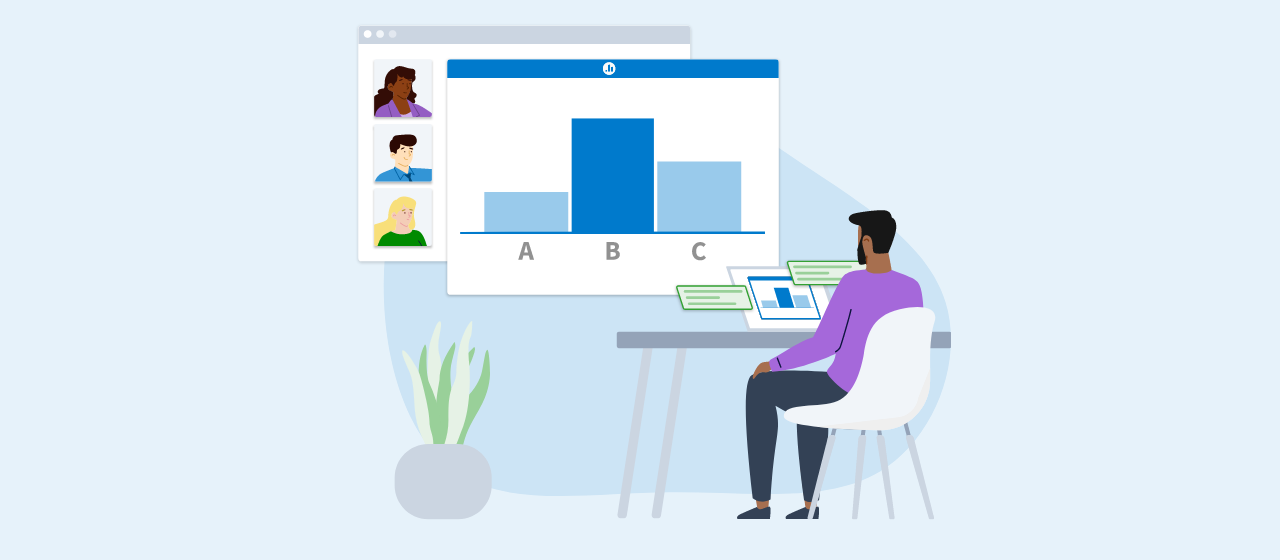 Speaking of improving networking skills, one of the biggest missed opportunities of working from home is the ability to chat and network with fellow employees. Whether it is a fellow junior colleague or a senior manager, working in the office creates a safe space for casual chats that could potentially lead to mentorship and valuable network building. For less experienced employees, the first few years of their careers are critical for building a sustainable personal network that they can utilize in the future as they advance in their careers.
A fun and simple way to encourage networking within your organization is to host team bonding hangouts and events. This can be a company-wide virtual happy hour or a 1:1 randomly assigned virtual coffee chat via a tool like Donut. You can also use Donut to recreate watercooler chats within your messaging platforms like Slack. Having these casual hangouts creates a welcoming environment for junior employees to meet with other employees who share their same interests and career aspirations, thus building a powerful professional network.
3. Host professional development workshops
For junior employees, it is hard to know what to learn when you're just starting out at a job. Oftentimes, they are unsure of where they want to grow into. Provide some guidance by hosting virtual professional development workshops, lunch and learns, and more to help build your junior employee's skill sets and inspire them to seek out more learning opportunities. Encourage department heads to lead specific workshops for their organizations. Seek out external experts to host lunch and learns for your entire company. Those that attend these workshops may also start to form a community at your company and empower each other to grow. If you aren't sure what workshops would be helpful, you can send a survey to the whole company and gather their thoughts and plan according to what they would like to see.
Additionally, your organization can also empower employees to seek out learning opportunities by offering a learning and development stipend. This stipend can cover online courses, certifications, exams, books, conferences, and outside coaching. Covering the financial aspect of these career growth opportunities will help your junior employees be proactive about building their careers.
(Read more: Company benefits that will help your organization stand out)
4. Give employees a voice at the virtual meeting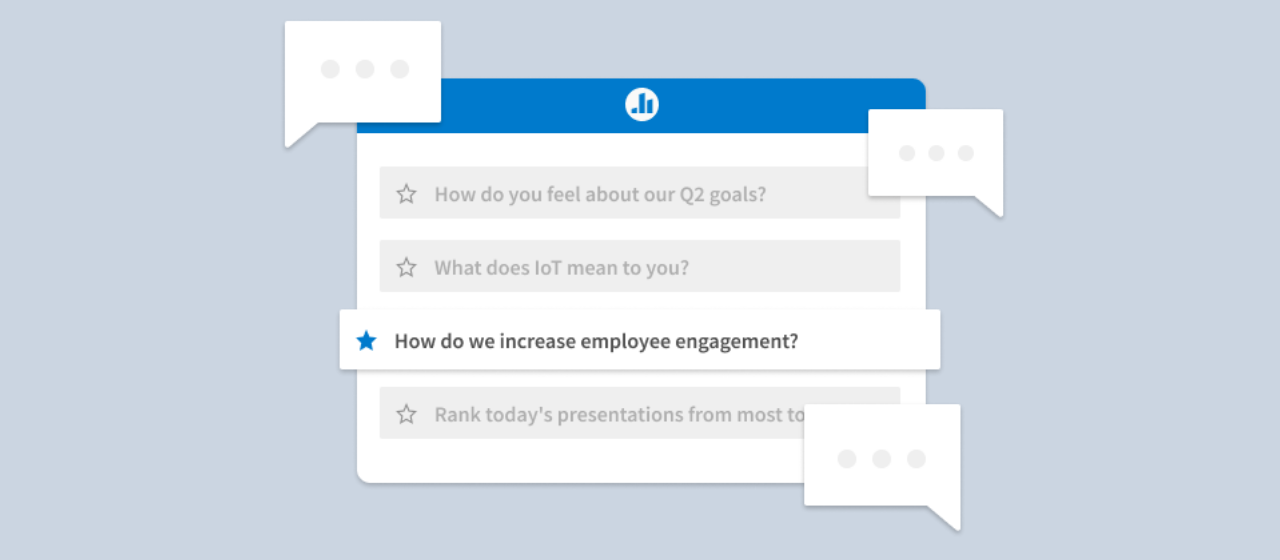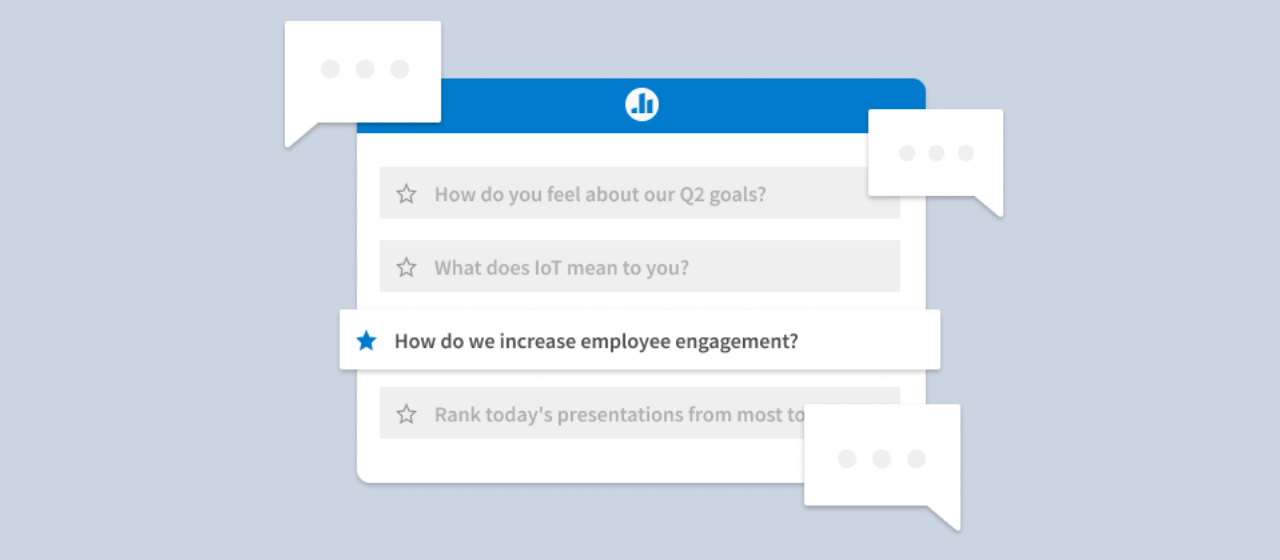 Speaking during any presentation or meeting is already daunting but as a junior employee it is even scarier. Junior employees often feel discouraged from speaking up in meetings, fearing that they may misspeak, show their lack of experience, or even upset a senior employee. As a result, they will often be a fly on the wall in meetings, which is worse in a virtual meeting where they usually turn off their cameras and microphones. This hurts your organization at large, as you are losing out on valuable insights and perspectives that your junior employee can bring to the table.
Here are a few ways you can give your junior employees a voice during meetings:
Have an open agenda that anyone can add to
Give junior employees a dedicated slot on the agenda
Use an open-ended activity to gather ideas from everyone in the room
Doing these things will give your junior employee practice in sharing their ideas openly in meetings. Try these tactics first in smaller meetings or use the anonymous polling feature on Poll Everywhere to give your junior employee the comfort of anonymity first.
5. Focus 1:1's on career growth and development
If you manage a junior employee, focus your 1:1 meetings on career growth and development. Oftentimes, 1:1's fall into the trap of becoming project status updates and reviews. While this is important, consider setting aside time or dedicating the entire meeting on just career development. This can be time to share career goals, offer guidance, or roadmap steps to achieve those career goals. Empower them to own their career goals by defining action items and objectives they can do to reach their goals. Here are a few questions to add to your 1:1 agenda to get this conversation started:
What are your current career goals?
What have you done in the past month to get closer to that goal?
How can I best support you in achieving your career goals?
Be mindful that your employee is balancing their career goal with their day-to-day responsibilities, so don't expect to have a perfect answer each time. Instead, find pain points that are blocking them and provide opportunities within their roles to achieve their goals.
Navigating hybrid work is a growing pain for all organizations at the moment as we reemerge from a year of remote work and stay at home orders. Poll Everywhere is dedicated to providing hybrid work solutions and becoming an engagement tool that works where you work. One way is through partnerships. Poll Everywhere is excited to partner with Webex to power hybrid work. For more information about our partnership, check out our website.Additionally, for tips and tricks on how to standout as an organization and prioritize your employees, read our latest blog about the best benefits and perks to provide for your employees.