Say hello to a new presenter role: Team Lead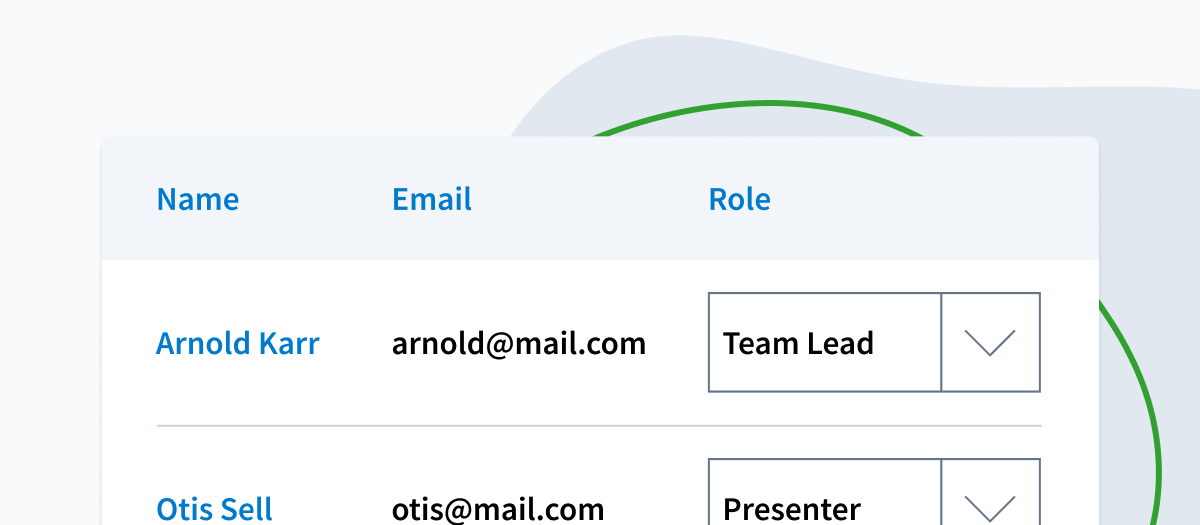 Engaging audiences means collaborating with teammates from early planning to post-presentation reporting. At every step of the process, it takes a group effort to lead seamless and inclusive meetings, trainings, and events.
Streamline workflows and delegate responsibilities with the newest role in Poll Everywhere: Team Lead.
Like Team Managers, Team Leads can manage membership within their Teams, but they also have the additional permission to create Teams from scratch.
Here's how it breaks down:
Account owner: Oversee the entire account, including settings, payment methods, billing, and presenter licenses
Account admins: Manage account-wide settings and defaults, invite presenters to the account, view and edit all account activities
NEW! Team Leads: Create Teams and manage their membership, clear and reset Shared activities, run reports for all activities shared with the Team
Team Managers: Manage membership, settings, and reporting only on the Teams they are assigned to
Presenters: Create and present activities, share activities with Teams and run reports on Shared activities
Each level adds new privileges — for example, Team Leads can perform all of the same actions as Team Managers and Presenters with the added benefit of creating Teams. Account admins function like Team Leads with even more access.
To get started, account admins and owners can visit their Account admin dashboard by clicking on the gear icon in the bottom left corner of their screen. From there, they can use the dropdown in the Role column to assign Team Leads.
Log in today to welcome the latest role and learn more about Poll Everywhere for Enterprise.