You're working remotely. Now what? 20 tips for success.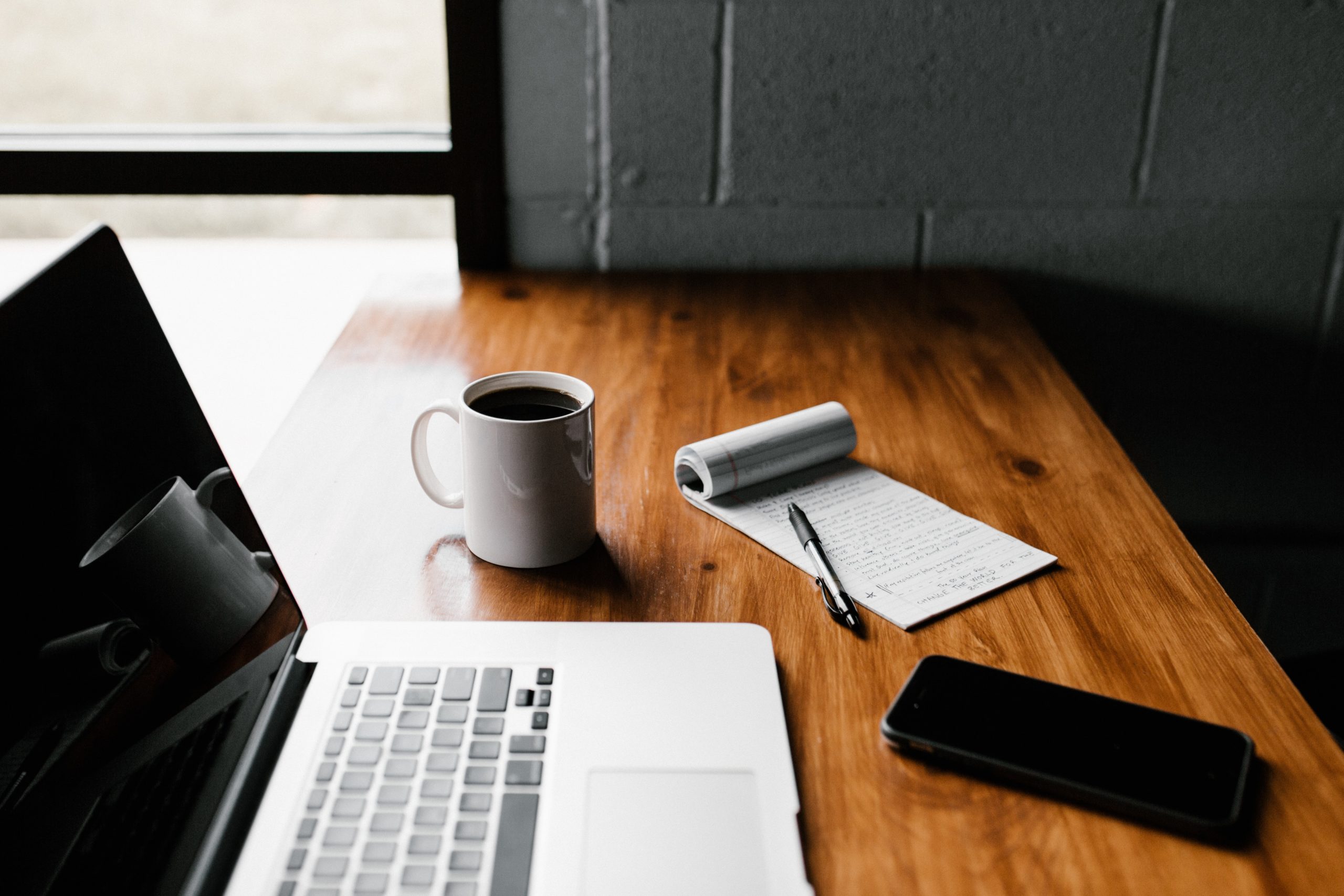 Amazon, Twitter, CNN, and Facebook are just a few of the companies requiring their in-office employees to work remotely in response to the coronavirus outbreak. This may seem like a dream – some workers are wondering if they'll ever go back – but for teams, managers, and businesses who are not well-versed in remote work, this sudden change may feel like a nightmare. Since more than 40% of our team at Poll Everywhere works remotely, we've curated their top 20 tips for success, whether you're a seasoned remote worker or brand new to the game.
For more tips on how to successfully manage a remote team, host effective online meetings, and improve employee engagement no matter where in the world your team works, download our ebook.
Dress to impress
"Working from home doesn't mean you get to wear your pajamas all day. Dressing as if you were going into the office can help get you into work mode while at home. Sweatpants are dangerous!"
"I admit to still wearing pajama pants or shorts to work most of the time, but putting on a nice shirt and some makeup helps get me into work mode, even if I don't have any video calls planned."
Further reading: 5 companies that excel at employee engagement
Remote meeting etiquette
"If you have a video conference call coming up soon, join the online meeting early and mute yourself while you do other work until the meeting starts. Otherwise, it's easy to get distracted and show up late."
"Set an online meeting reminder for 1 minute before every video call. It's the easiest way to remember to join a meeting and 1 minute is enough time to enter the meeting while others are joining. In almost every calendar app, this is an option. Longer alerts, like 15-minute reminders, are easy to dismiss and forget."
"Create an enjoyable auditory experience for your colleagues on the other end of your online meeting by investing in a noise-canceling headset with a built-in microphone, like this one from Plantronics. There's nothing more frustrating than background noise or not being able to hear what someone is saying."
"Backgrounds matter. Ideally, aim for a neutral background with minimal distractions. Make it easy for your online meeting participants to focus on what you are saying, not what's going on behind you."
Further reading: 9 steps to a more engaging online meeting
Take breaks
"Get away from your computer by taking regular small breaks, not just a big break for lunch. In an office you often leave your desk to talk to colleagues, go to the bathroom, get snacks, etc., so make the same effort at home to step away from your workspace."
Further reading: Remote team management tips to increase productivity
Create a dedicated workspace
"Designate an area in your home solely for work. Ideally, make the area a separate room, but if that's not possible, try to make it somewhere you don't see all the time. When you're done with work, leave the room and close the door. Turn off monitors, close laptops, turn off lights, etc. If you live and work in the same space you'll slowly start to feel like there is no difference, which is terrible."
"Don't work in your bedroom if possible. It can drive someone insane to be in the same room for 20+ hours every day."
"Try to be off work when you're off. Try to avoid going back and checking emails or completing tasks after you're already done for the day. Without setting time boundaries, it's easy to fall into constantly being in work mode. I try to set a firm off time for the end of my workday, and I don't touch my computer until the next day."
Further reading: Pros & cons of building a remote team
Get outside
"Find some dedicated activities outside of your home to do in your spare time so that you don't go days without breathing fresh air. Join a gym, find a board game or book club, anything that regularly gets you out the front door for something more than checking your mail."
"It helps to have a place you enjoy going to within walking distance. At the end of the day you may not feel like driving, so being able to walk outside and go somewhere helps to 'bookend' the day."
Further reading: 5 strategies to improve your virtual employee trainings
Maintain focus and productivity
"Block time on your calendar and treat it like not-to-be-missed meetings to stay on task and remain productive."
"Staying focused can be challenging. I start my day by writing an agenda of what I need to get done, including checklists and notes I want to bring up in any meetings. Checking off tasks helps me stay on track. I also use an app called Habitica to help me keep on track – it's very motivating, and ANY time I get a "to-do" for work or home, I drop it in there to make sure I don't forget."
"Every day before work I go to the gym to wake up my body and I do one thing that I can execute easily to get my mind ready. Finally, I make sure to have a good meal to avoid the hanger."
Further reading: Your remote meeting facilitation toolkit
Breathe fresh air
"Try to be by a window, or better yet a big sliding glass door. It makes a huge difference."
"Open a window and make sure to keep fresh air flowing in. High levels of CO2 can cause negative cognitive effects, like headaches and poor problem-solving skills. In-office environments handle this by building HVAC. Your personal space, however, likely does not have HVAC, and you should be aware that you need fresh air frequently in some form.Air quality monitors help with this. The Awair Element is a great option."
Further reading: Effective management strategies that increase employee engagement
Stay connected. Virtually.
"If there is still an office with people, pay attention to what's happening in the office even if you're not there (like if there are donuts on the counter or fresh coffee in the kitchen). It helps get you into 'office mode'."
"I prefer communication with teammates to be face-to-face over video if it's more than a 1-2 minute conversation. I think there's a lot of unspoken communication that gets lots in chat or email."
"Help prevent feelings of loneliness and isolation by frequently communicating with your colleagues. Fun conversations on Slack can mimic the 'watercooler' talk you would typically get in office."
Further reading: 9 ways to celebrate wins with your remote team
Venturing into the unpredictable nature of remote work can be difficult. After all, there are new challenges to be aware of: technical difficulties, employee engagement, distractions. With the above tips, you and your team should be set up for remote work success. Learn how Poll Everywhere can help improve remote employee engagement, hold effective online meetings, and make this transition as seamless as possible.