How to prioritize your employees to make your company stand out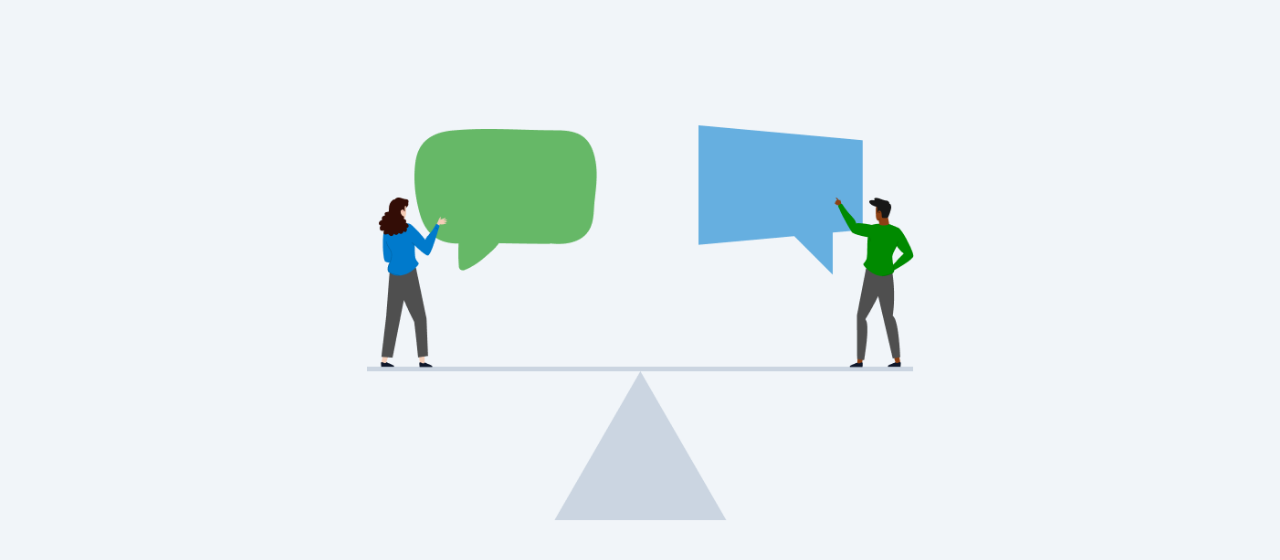 Over the last few years, the idea of the workplace continues to change and evolve in order to meet the desires of employees. It's no secret that the key to having a successful, prosperous enterprise business starts with investing in the right people. In order to support your team and encourage their dedication to the business, it's important to make your employees feel like a priority.
As a business leader, you're responsible for making organizational decisions that will directly impact your employees, their families, and future. During these changing times, it's important to place considerable emphasis on your employee satisfaction as it will be a large player in business growth, success, and reputation. If you have yet to outline some strategies to help your business stand out from the rest, you can start now by creating a company culture and work life suitable for your employees' needs.
Support career development
As a business leader, you want employees that grow with your business. If one starts to outgrow the other, that is when you acquire retention issues or a failing business model. As you continue to innovate and scale in terms of business acquisition, it's important that you help your employees feel like they are growing professionally as well. In order to support them in their career development, consider providing access to continued education or online training courses even after initial onboarding is done. Here at Poll Everywhere, we offer an educational stipend and two days of additional PTO for employees' personal development.
For many professionals, continued training or education is a requirement to maintain a practicing license. It makes sense that this idea, even if not a requirement, allows your employees to remain competitive and feel knowledgeable of industry-specific updates or best practices even years beyond their formal education programs. It's worth the time to review current employee engagement statistics that might be relevant to your own business model. According to a SHRM survey 41% of employees considered career development and professional growth very important, yet only 29% responded satisfied with career advancement opportunities available.
Offer suitable benefits and insurance
Of course, compensation plays a large role in job satisfaction along with promotional increases and bonuses. Another major component that is more critical now than ever is offering adequate benefits and insurance coverage for employees. As companies adapt their business to meet the needs of their employees' lifestyles by offering benefits like a flexible work model, vacation, or paid time off, office perks, and wellness programs, it's important that you are also listening to the wants and needs of your employees to remain competitive. If employees are satisfied with their salary and benefits package, they will be more likely to feel content with their job and further invest in the company long-term. For example, Poll Everywhere implemented perks like a monthly coffee and tea subscription, internet + phone bill reimbursement, and $500 stipend for WFH tools as a way to incentivize and give back to employees.
Insurance is another important topic for employees contributing to navigate a global health crisis and ensure they are protected under all circumstances. Providing options for your employees when it comes to health insurance, dental insurance, or vision care is critical during these times. Providing access to insurance coverage information online with options for personal support can help employees feel confident in their decision and know they are protected. In addition, you can encourage your employees to investigate purchasing a life insurance policy, especially when approaching any major life milestones. Even if individuals are young, single, or otherwise healthy, it's helpful to have insurance education to prepare for a financially secure future. It's clear that you can never be too prepared for what life will throw at you and maintaining the right insurance for your situation is worth the extra time and research.
Prioritize employee mental health and wellness
The last year has been a time of change and uncertainty for most people navigating new ways of working, living, and supporting their loved ones. It's proven that mental health can take a toll on employees' productivity, satisfaction, efficiency, and physical health both inside and outside of work. According to Gallup's State of the Global Workplace 2021 Report, 45% of employees admitted their lives were impacted "a lot" by the pandemic and daily stress increased from 38% to 43%. As a leader in your industry and company, setting the standard for making mental health a priority will allow your employees to avoid disengagement, decreased productivity, and burnout.
Burnout is something that many individuals are facing, especially during the pandemic. Adapting to a remote work setting, a hybrid work model, or navigating working from the office with updated safety regulations is a lot to take on at once. All of this can impact mental health if clear boundaries are not set initially. You might want to send out a return-to-office survey that would allow you to gather some honest feedback and temperature check on office comfortability. In addition, continue to set work-life balance standards by encouraging set schedules and clear communication about office hours so employees can disconnect and recharge during their time away from work.
Poll Everywhere addressed burnout this year by partnering with Modern Health to offer employees mental health coaching sessions and unlimited access to mental health digital programs, resources, and community circles. We continued our quarterly no meeting week reset, as well as added in a few free mental health days and implemented a no-meeting Wednesday policy.
Create a connected culture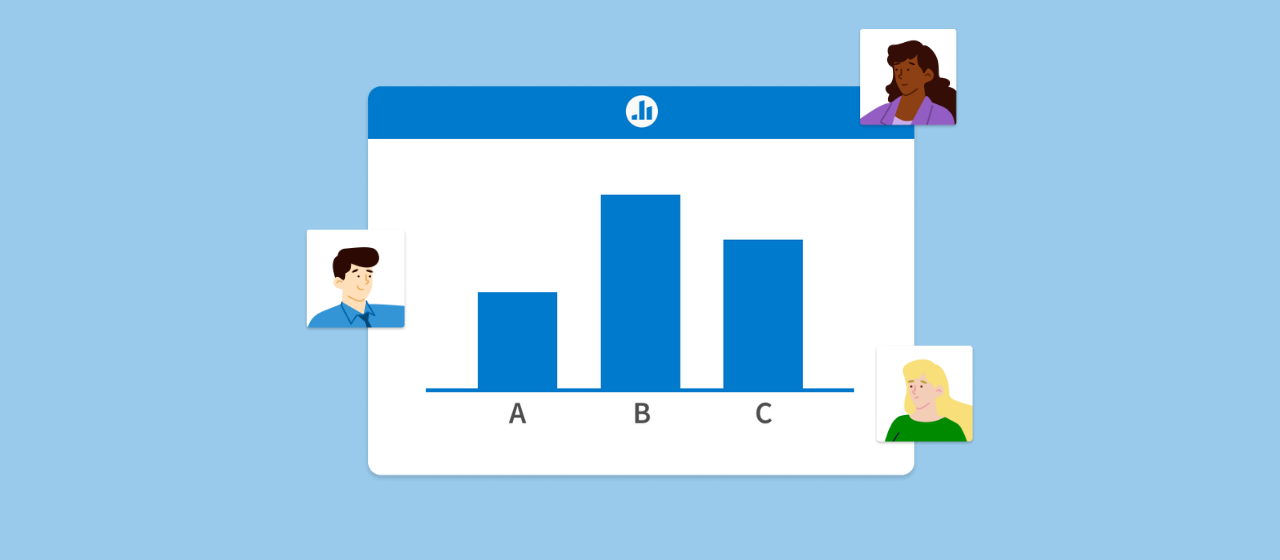 Inspiring a positive and welcoming company culture is a key factor in maintaining a successful business. Encouraging team bonding, whether that be virtual or in person, can create a more relaxed environment and opportunity for employees to get to know one another. According to a 2021 LinkedIn Workplace Learning Report, it was discovered that of the 2,393 members surveyed, employees and professionals felt less connected to leaders (31%), teammates (37%) and their friends (40%). With a workplace that is lacking a sense of connection and culture, employees will be less likely to perform as well or feel a sense of purpose in their job. If employees do not feel as much value in their daily work or a sense of belonging, they might look for other jobs and over time this can lead to retention issues.
This can also positively contribute to performance and confidence at work as employees will feel more connected. Working in a competitive enterprise business space can be exhausting and mentally draining if you never allow for the appropriate breaks and recovery time. As a business owner, leader, or new professional to the industry, you need to make a point to take care of your mental status to operate best on the job. By setting this standard yourself, it will help your employees do the same.
Set company goals and initiatives
If you desire to have a business that is well-aligned and strategically organized, it's important that you have clear company goals and initiatives. To support that, it's helpful to have employees aligned and informed of the company's overall goals. This can help in daily operations as well as new company initiatives. If your employees feel informed and understand the common goal, they can better set themselves up for success, which in turn, will help your company scale in the right direction.
Involving your leadership team, management, and employees in the decision-making process can be helpful. This will encourage the idea that the company is an employee-centered company and aims to align strategy with people, not one over the other. Scheduling regular check-ins and full company meetings is beneficial for keeping everyone updated at the same time and creating consistency.
Be transparent about major changes or decisions
Gaining trust and rapport with your employees, clients, and other companies in the industry is important and should be a priority. One way to build and maintain trust is through transparency and communication about major initiatives, changes in policies, promotions, new hires, when people leave the company and so on. According to Trade Press Services, effective internal communication has been proven to motivate 85% of employees, helping them to feel more engaged in the workplace. It's especially important that your employees are informed about any changes that might impact their job, performance, or satisfaction in their position.
If employees start to hear things through the grapevine, that is when gossip or misinformation can spread. Generating transparency with your employees can help build trust amongst one another and allow for better relationships to foster. Making time for your employees to ask questions in a safe and open environment is necessary, certainly while navigating the months ahead.
As business leaders and professionals continue to navigate adjustments made to work and life, it's critical that there remains a focus on the people who make the business great. Not only that, but a study on employee engagement found that companies in the U.S. lose between $450-$550 billion each year due to disengaged or dissatisfied workers. By making decisions with employees as your main priority, you will not only set yourself up for a solid foundation with more possibilities to grow your business, but you will also be investing intelligently on the people that make your business a great place to work.