Introducing refreshed presentation controls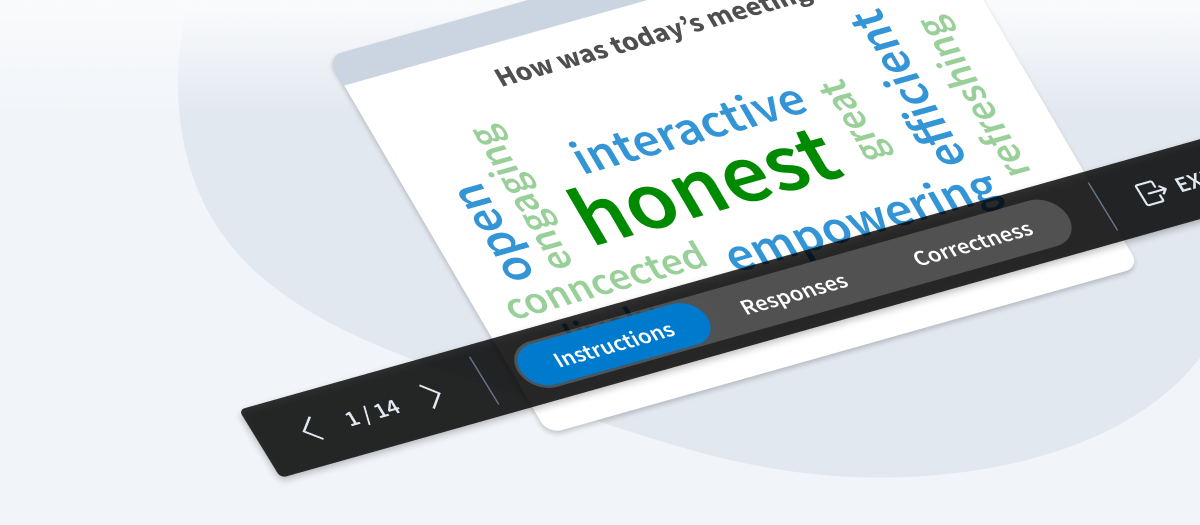 When you present Poll Everywhere activities, you bring a unique, visual element to your presentations: charts that update in real time with real audience responses. Dedicate your time and screen space to those interactive conversations with our latest release, refreshed presentation controls.
If you're working on PollEverywhere.com, start by selecting an activity to present. At the top left of your screen, you will find its parent folder so you can navigate with a single click. On the right, find shareable links and visual settings so you can make your activity your own. Last but not least, choose to activate the activity and gather responses without sharing the live results, or present it to enter fullscreen mode with the chart updating live on your screen.
In fullscreen mode, on both the browser and through any of our slideware apps, each activity will also include relevant presentation controls below it. Here, you will find actions to advance between activities, lock and unlock, choose the view you would like to present, and clear responses.
Depending on your presentation goals, you can adjust what you show on your screen with specific activity views. Gathering responses on a Multiple choice activity with a correct answer? Choose between the Instructions, Responses, and Correctness views. Presenting a Clickable image with predefined response regions? Switch between the image itself, the results, the regions, or all of the above.
Explore all the different presentation controls by presenting a variety of activity types at your next meeting.