Webex by Cisco+Poll Everywhere: How We Launched A Successful Integration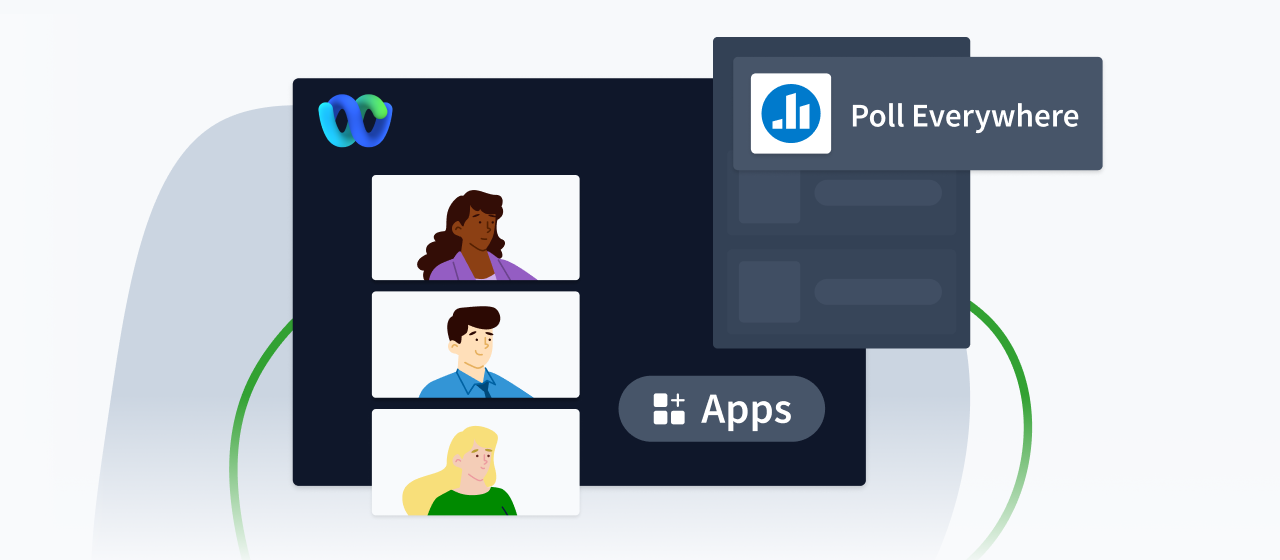 Poll Everywhere and Webex work where you work, the way you work. Today, that means hybrid work environments with a mix of in-person and remote attendees. Now, engaging your audience in hybrid environments is easier than ever with Poll Everywhere for Webex. Presenters can share their screen and have their audience respond to activities directly within Webex — no downloads, new windows, or context switching required.
So, why did we ultimately choose to integrate with Webex? Below are some of the main factors:
Shared mission of inclusion and communication
Real conversations and responsive points of contact
Ease and clear documentation for development
Customer experience (especially for audience members)
Webex has been able to meet us on all of these fronts and more. We both want to drive inclusion on a holistic level. For Poll Everywhere, that means making it easier for those without a voice to be able to safely "speak up" and engage their organizations with questions, comments, and feedback in otherwise imbalanced presentations. Webex by Cisco introduces Poll Everywhere to many organizations that can benefit from increased employee engagement, including finance, healthcare, higher education, and more.
Webex met with us weekly (and sometimes more if needed) throughout the development and launch process. We had dedicated Spaces chats for questions and received answers from knowledgeable members of their product and development teams. They met with us during regular business hours (note: no late night outsourced calls!) for live demos and review for their QA process. Anyone who has had to go through app review processes with similarly sized companies knows the value this provides.
Poll Everywhere integrates with Microsoft PowerPoint, Keynote, Google Slides, Microsoft Teams, Slack, and now Webex. We've learned a lot over the years and like to think we've gotten better ourselves in building new integrations, but this was the easiest yet for us. One of our lead engineers was able to get a prototype running within 2 days. Webex allows for embedding webpages within their Embedded Apps tray, so any responsive web application works out of the box. This, tied with out-of-band authentication support and the ability to open external browser windows from the Apps tray meant we could get all of our features and application functional within weeks instead of months.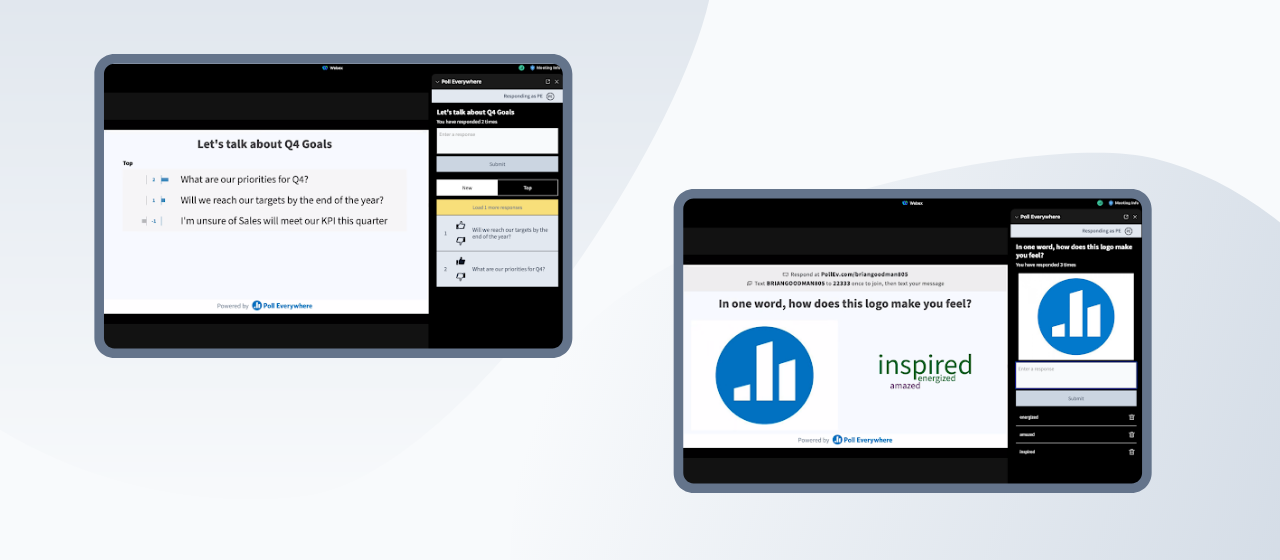 We prioritize ease of use for our customers. Far too many integrations are so cumbersome for end users that they become more of a "checkbox" that you integrate with than something actually useful for your customers. Webex is one of the only video conferencing applications which does not make the participants and audience members download or install another application – only the meeting host needs to. This allows participants to reply to activities (or use any other app) without wasting precious meeting time or adding a distraction to a hybrid event. If the meeting owner has the Embedded App (assuming Admin pre-approval), then the app is now available to everyone in the meeting. Just as it should be.
To learn more about Poll Everywhere for Webex by Cisco, please visit our dedicated integration page and App Hub link.