Poll Everywhere for Zoom: Seamless Engagement and No More App-Toggling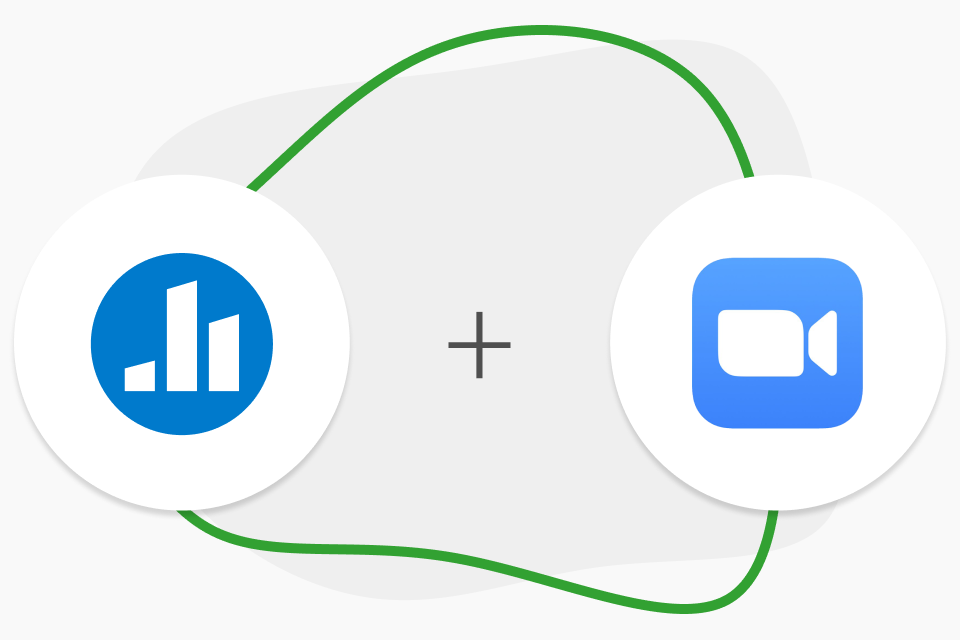 In today's era of virtual and hybrid meetings, the ability to seamlessly connect multiple applications while keeping your audience engaged can be a challenge. In fact, a 2022 study from the Harvard Business Review found that, on average, workers spend up to four hours per work week reorienting themselves after toggling between applications, equating to 9% of their annual time at work. Our latest integration, Poll Everywhere for Zoom, bridges the gap between various applications and enhances your Zoom meetings by captivating the audience through active engagement.

With Poll Everywhere for Zoom, you can utilize your favorite slideware including PowerPoint, Google Slides and Keynote, in combination with Poll Everywhere and Zoom all directly within the Zoom meeting window. Keep participants engaged by sharing interactive polls, quizzes and activities during your meeting and see the live results on-screen.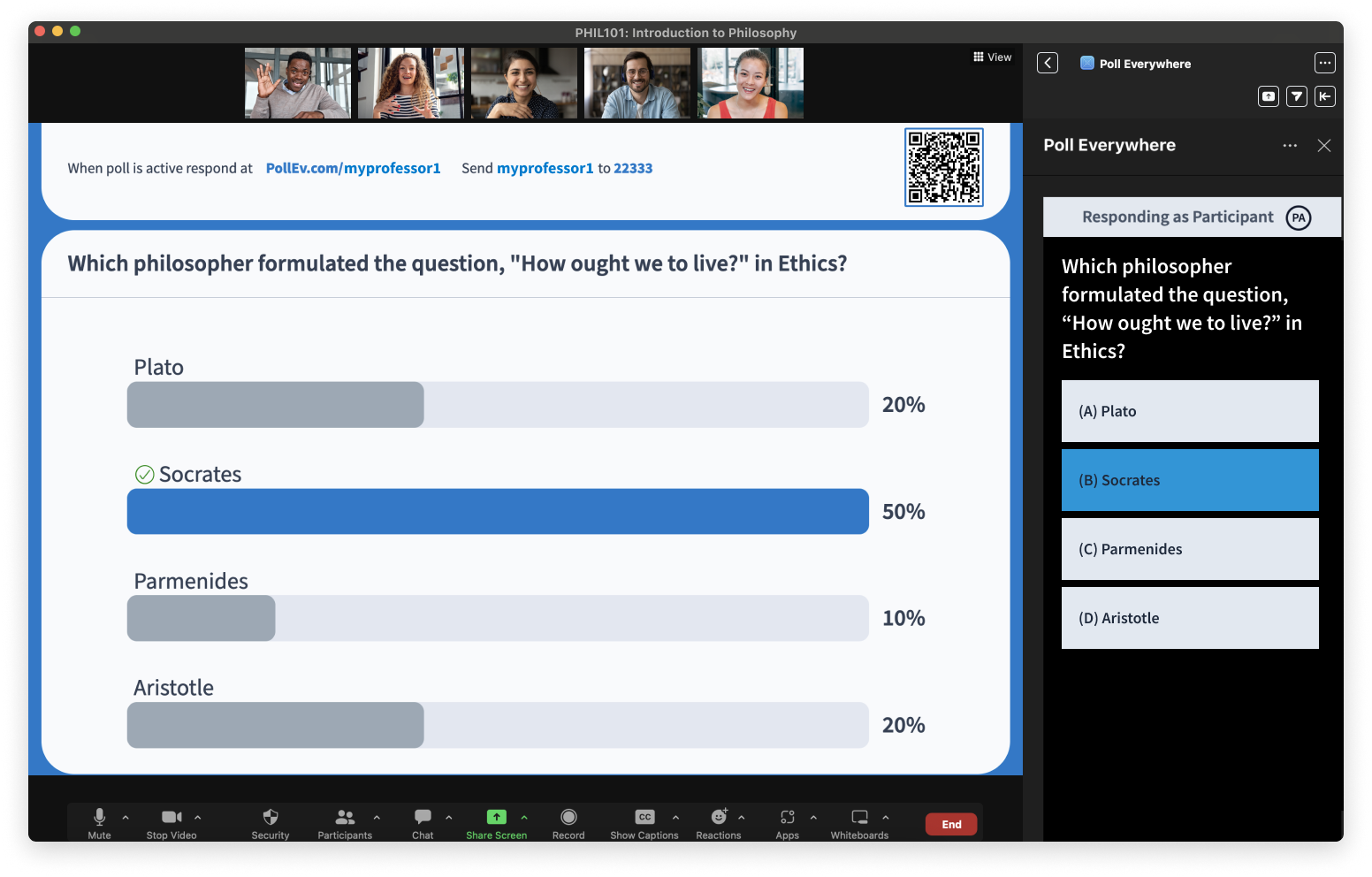 Here are a few ways that Poll Everywhere for Zoom can transform your meetings:

1. Eliminate App-Switching - A key element of our integration is its ability to eliminate the need for app-switching. Poll Everywhere for Zoom makes it effortless to create interactive polls that connect to your slide presentation and Zoom meeting, and eliminates the hassle of switching between apps.

2. Increase Meeting Engagement - Keeping the attention of your participants is essential for a productive meeting. With Poll Everywhere for Zoom, participants can respond to polls without ever having to leave the Zoom interface, ensuring everyone stays engaged and focused.

3. Install Quickly and Easily - You can

download our Zoom integration

directly from your Zoom meeting window or the Zoom App Marketplace. Installation is quick and easy so that you can spend time on what matters most, delivering an engaging presentation.


Our new Zoom integration isn't just about enhancing your virtual meetings; it's about making your entire Zoom experience seamless and efficient. Poll Everywhere for Zoom is the perfect solution for those who rely on Zoom for their communication needs.

Download Poll Everywhere for Zoom today