16 beautiful picture poll ideas you can use today
Whether your picture poll is about the images or uses them as response options, Poll Everywhere has you covered.
I created each picture poll below with a free Poll Everywhere account. Poll Everywhere lets you ask interactive questions in PowerPoint or directly from the web. The audience responds on their devices and the results update live for everyone to see.
Click on any picture poll title below, followed by Copy activity into account, to add that poll to your account. Note that images are included with each poll. You can also swap in your own.
Want more inspiration? I included links to additional picture poll ideas in each section below. From clickable images, image responses, and even emoji word clouds, Poll Everywhere has the perfect format for your picture poll presentation.
Instruction image picture poll
Create a picture poll about an image by showing that image alongside the responses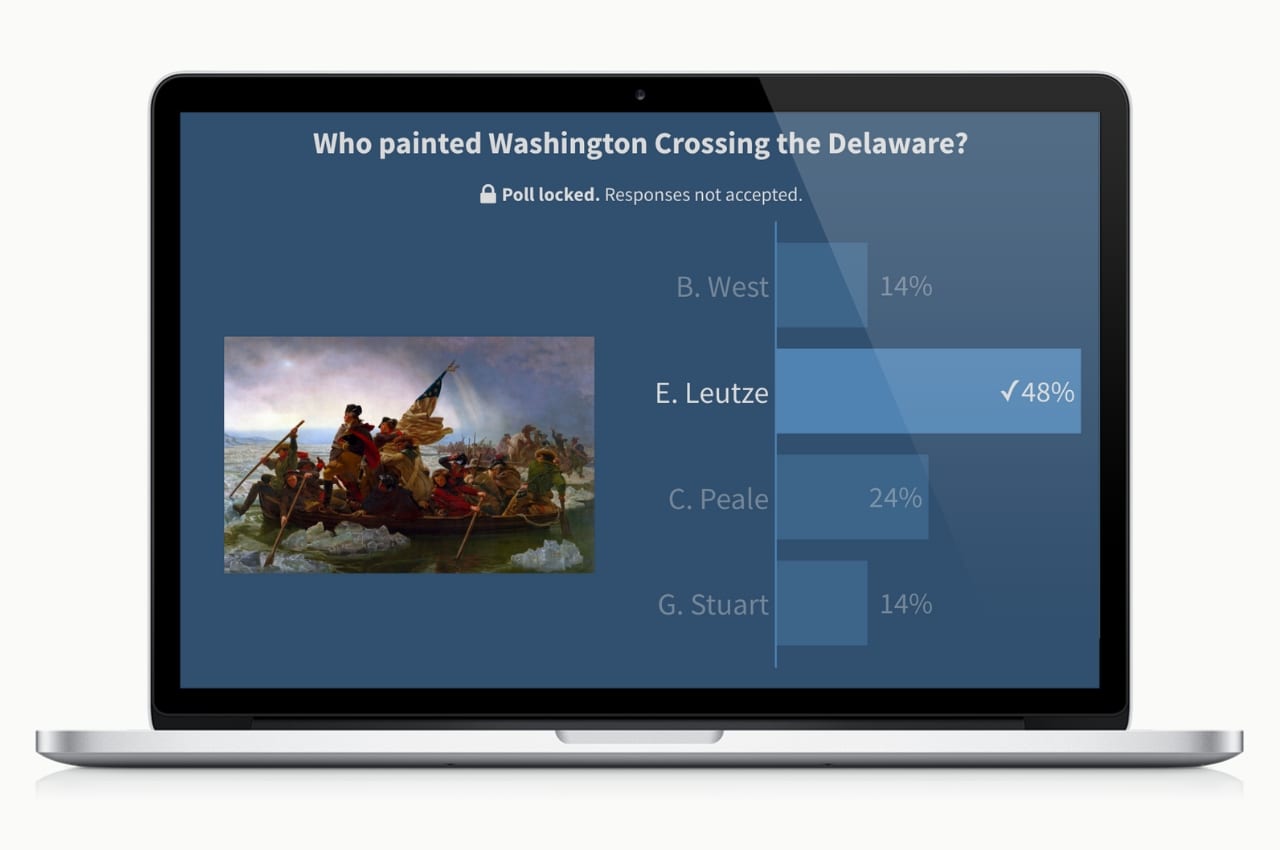 A Poll Everywhere instruction image is a great way to create a picture poll about a specific image. That image appears alongside a set of multiple-choice response options. When the audience responds, they see your poll's title, image, and responses all in one place. Placing these items side-by-side saves you time since you don't have to switch between the image and responses to remind the audience what you're asking about. Instruction images can be any image you wish, including animated gifs.
Click to copy an activity to your account
Multiple-choice picture poll with image responses
Replace standard multiple-choice responses with images or animated gifs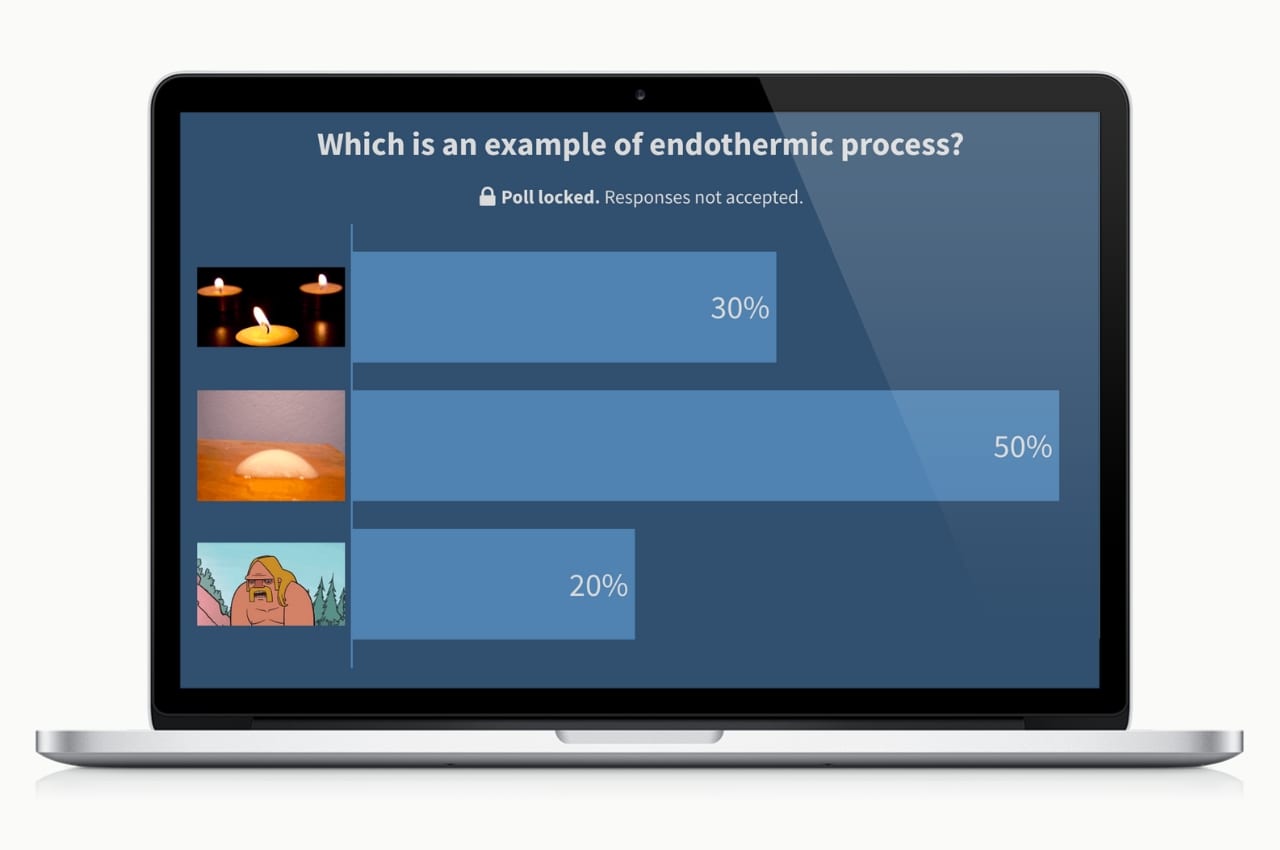 Not only can you create polls about an image, you can also use images as the response options to your picture poll. Image responses appear on both the presenter and audience screens, just like instruction image, and use can use animated gifs here as well. You can even combine the two and hide the poll's title to create a completely visual experience. The most popular use I've seen for image responses — by far — is reaction gifs. They're great for pulling in audience attention – and getting a laugh out of the crowd.
Click to copy an activity to your account
Clickable image picture poll
Visualize audience feedback by creating hotspots across a clickable image poll

Clickable image polls give the audience more freedom of expression than what's possible with multiple-choice polls. Instead of choosing from a list of responses, the audience can click anywhere on your image to drop a pin on that location. Presenters use this format to collect feedback along a spectrum, or identify hotspots in the image itself. Poll Everywhere includes an image library for on-the-fly clickable image polling, or you can upload your own.
Click to copy an activity to your account
Emoji word cloud picture poll
That's right: emoji and word clouds together at last, created live with your audience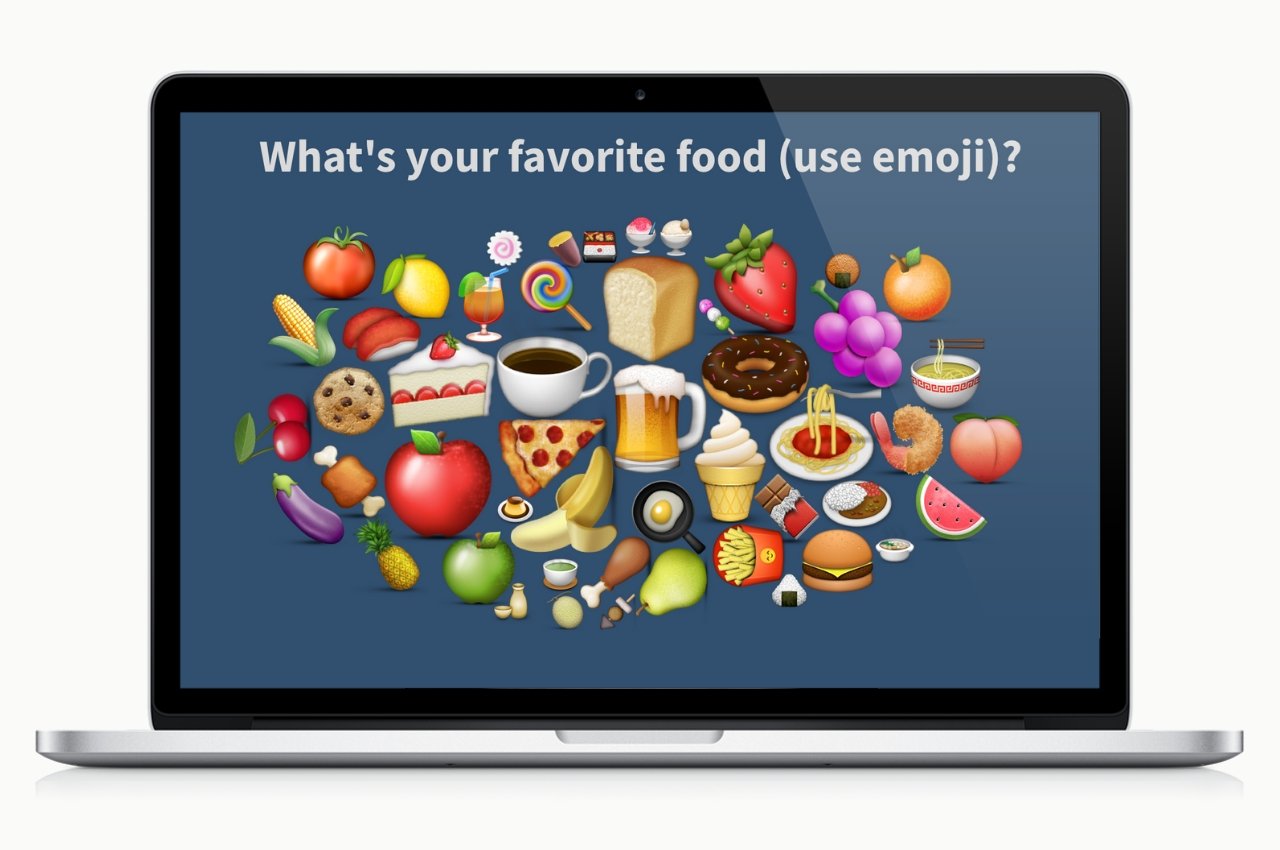 I saved the best for last: emoji word clouds. Poll Everywhere rolled out emoji support for all activity types last year, and that included live word cloud activities. This activity lets you create a word cloud with the audience. Words grow, shrink, and dance across the screen in real time with each new response. And not just words — emoji too. The more repeat responses an emoji receives, the larger it grows within the cloud. Be sure to save a screenshot of the completed word cloud when you're finished – people will ask for it.
Click to copy an activity to your account
Have a favorite word cloud? Share your creations on Twitter and tag @polleverywhere.