November 2023 Product Updates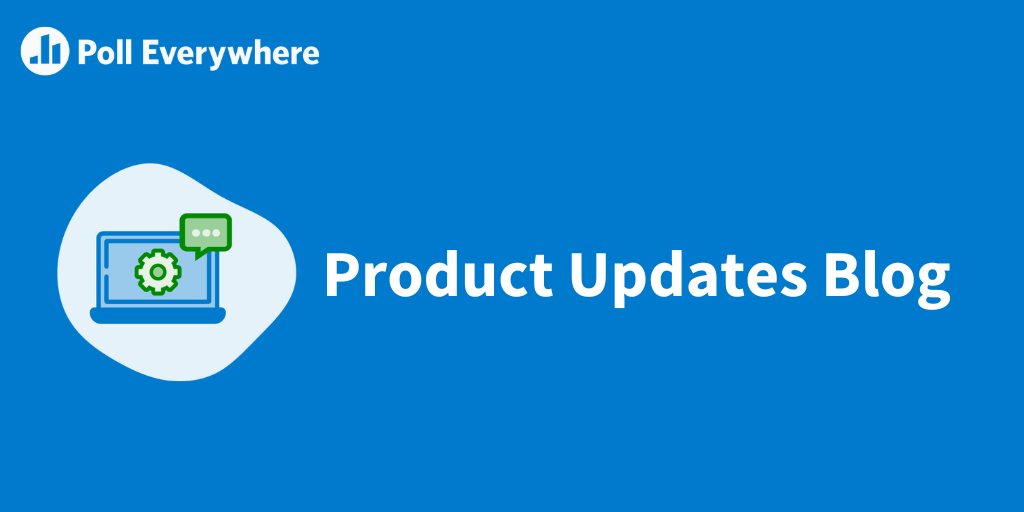 What's New
Poll Everywhere x Zoom
Poll Everywhere is now available for Zoom! Engage participants directly within the Zoom meeting window to maximize participation and retention.

With Poll Everywhere for Zoom, you can expect to:
Integrate seamlessly with popular presentation software like PowerPoint, Google Slides, and Keynote.
Save time by eliminating app-switching hassles for an uninterrupted presentation experience.
Install directly from your Zoom meeting window or the Zoom App Marketplace.
Boost meeting engagement by sharing interactive polls and quizzes with live results on-screen.



New Releases



Auto-Fit Content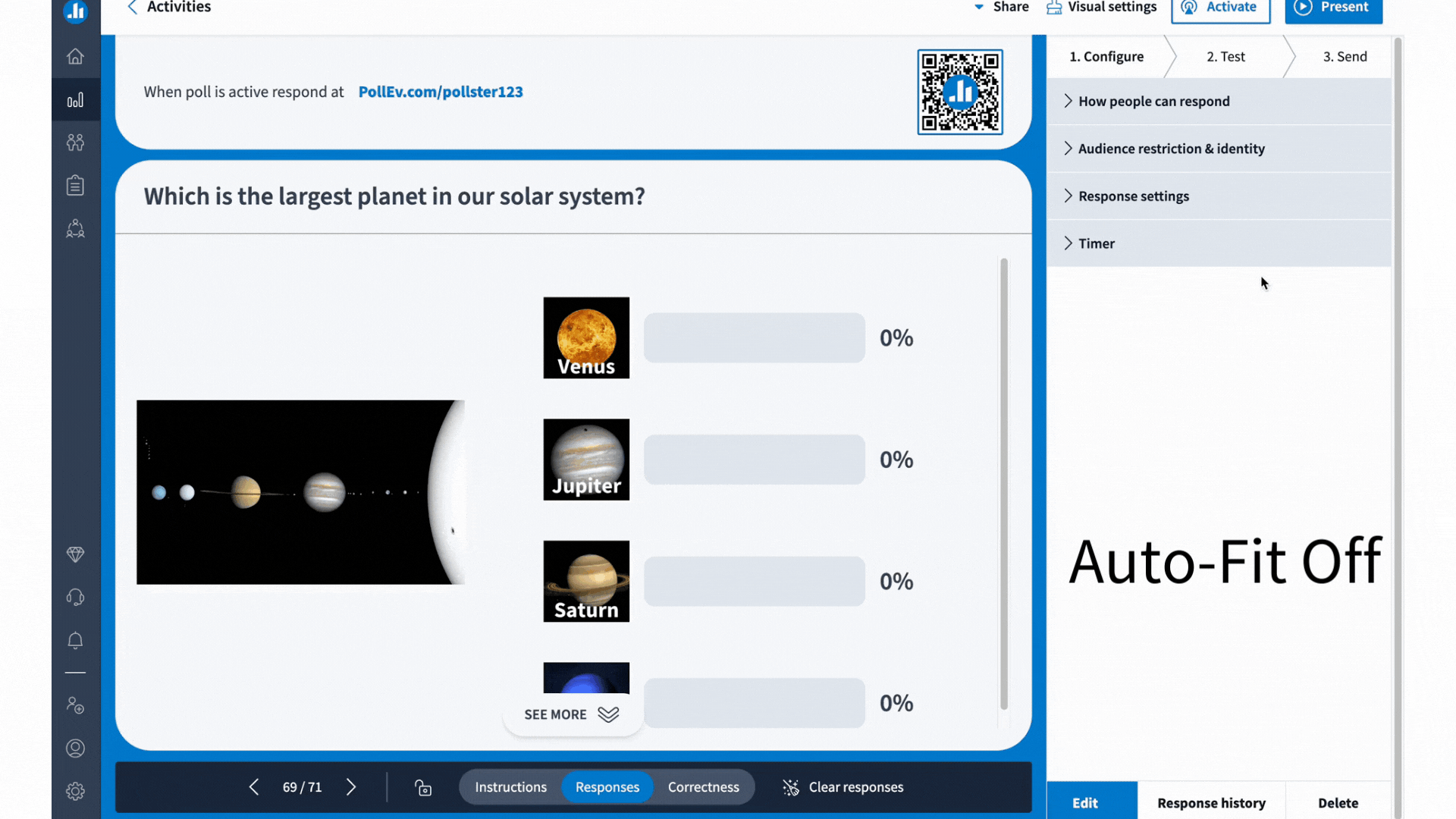 We recently released a brand new visual setting that will automatically scale your answer options to fit within the screen for Multiple Choice and Ranking polls. You can set auto-fit content in the

Visual Settings panel

to turn this feature on.
Without Auto-fit

With Auto-fit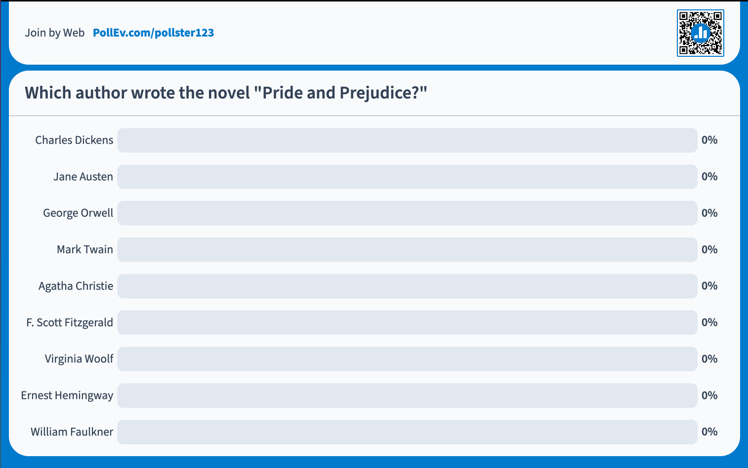 Release Notes
We made several accessibility improvements to the platform including:

Adding alternative text to the QR code

Fixed the keyboard focus in the activity creator tool

Improved screen reader narration of executive summary reports and the success message once a folder is deleted on the My Activities page

Updated screen reader naming for the "send" button when testing "Text Message" in the "Test" panel

Poll Everywhere admins can now sort their presenter lists by first name, last name, email, role, created at, or last login

QR Codes are now optional and can be inserted or removed in the Visual Settings panel



Decreased the spacing between Q&A answers so that more participant responses can fit on the screen



Released a fix for the display order of answer options in Donut Chart

Auto-fit is now available for template polls (only for Multiple Choice and Ranking activity types)

Adjusted keyword placement to be right-aligned to create visual separation from the answer options

For answer options with a 0% result, the bar column will now show no gray coloring in the answer bar



Previous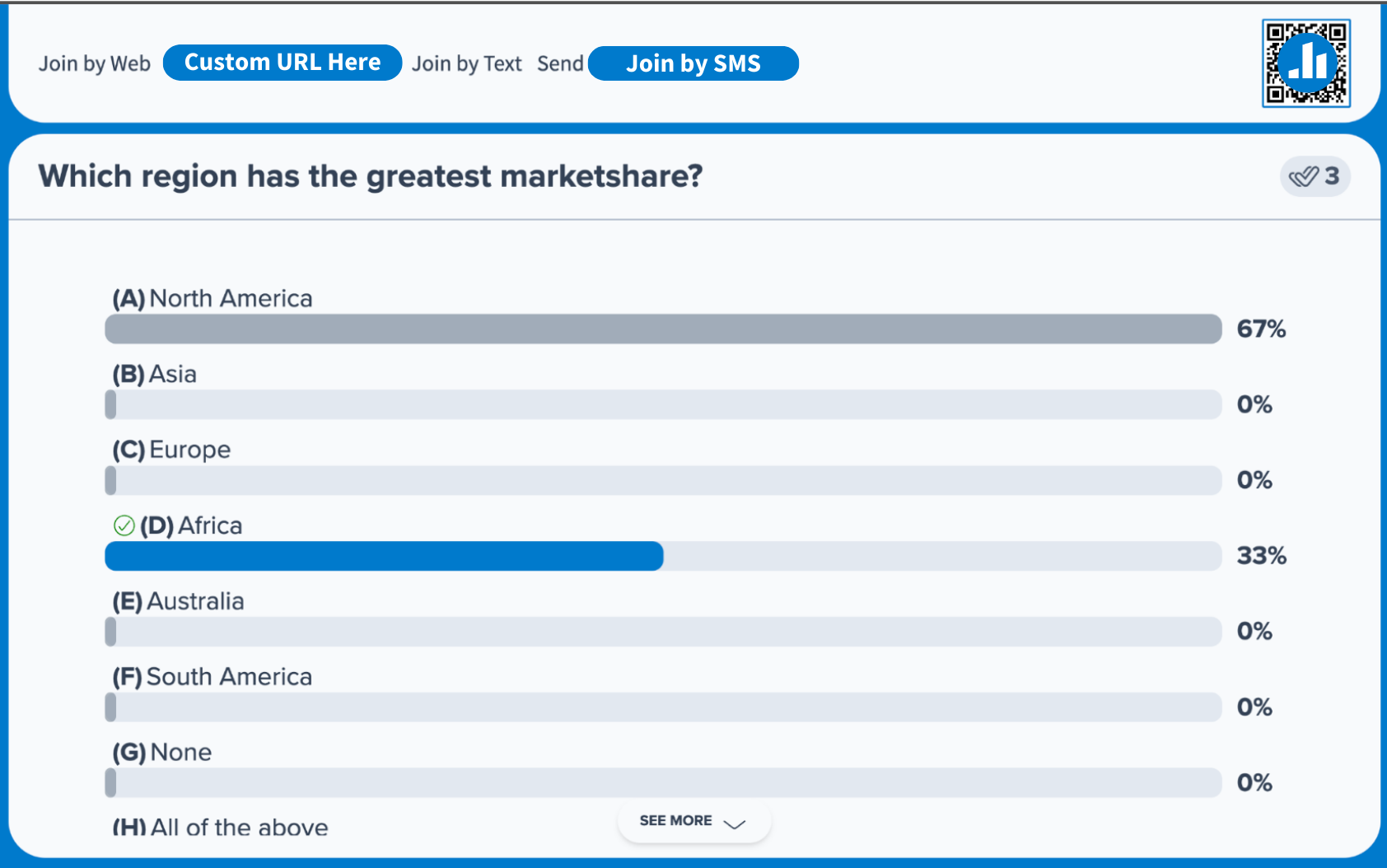 Current