9 steps to a more engaging online meeting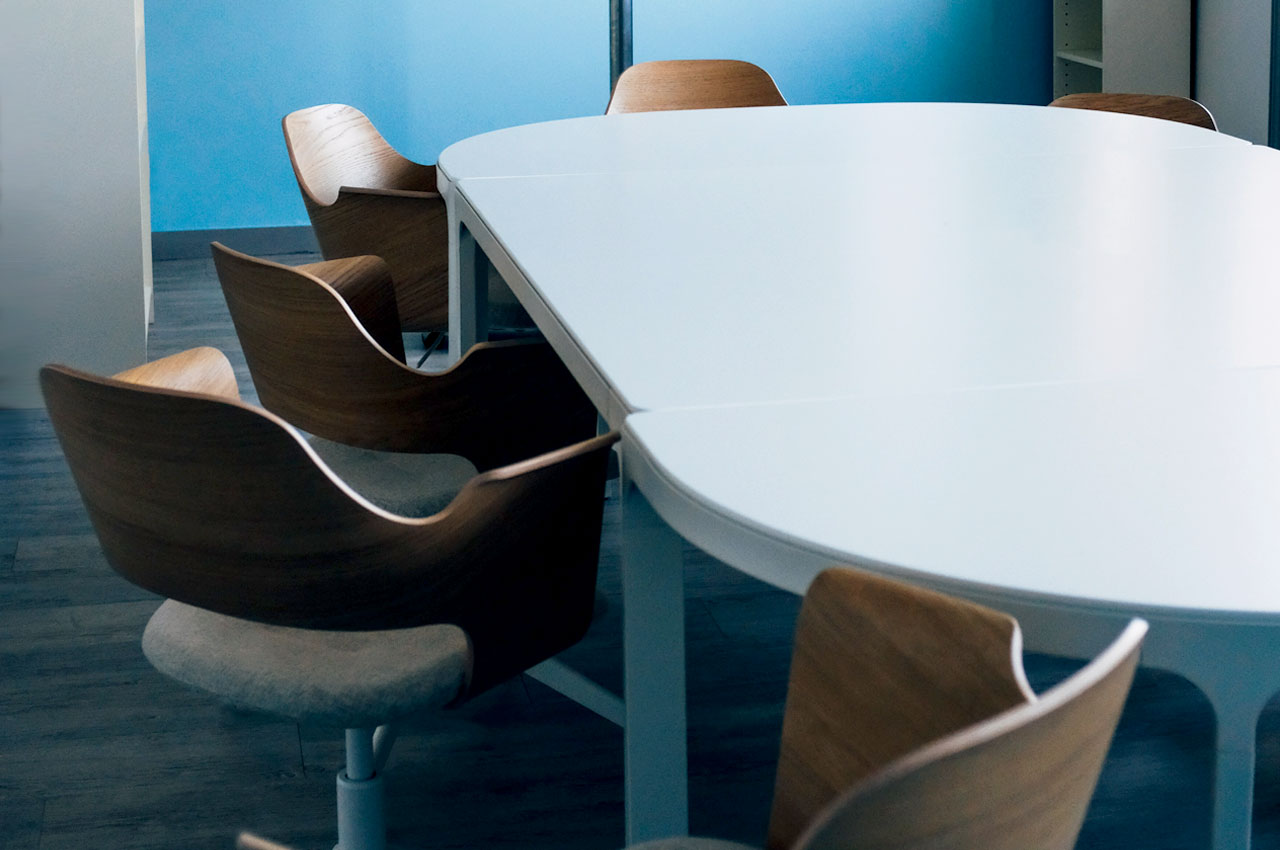 The benefits of online conferences are endless, you're exempt from the frustrations of travel delays, pandemics, weather, etc. But virtual events are really only effective if your audience is engaged. Let's face it – 68% of employees are disengaged and distracted during online meetings. With attention spans diminishing rapidly, it's more important than ever to find ways to increase interaction, collect valuable feedback, and establish relationships with your audience. Connection, collaboration, and conversations are cornerstones of an engaging online meeting, but how do we succeed having them? We've outlined 9 key steps to a more engaging and interactive online meeting.
For a more in-depth guide on hosting effective meetings, fostering customer collaboration, and capitalizing on upcoming tech trends, download our ebook.
Check your tech
Despite all the benefits of online meetings, one of their biggest drawbacks is technical difficulties. There's nothing more distracting, and disrupting, than technology failing during an online event. Issues logging on, attendees getting disconnected due to slow internet, and screen share glitches are just a few of the myriad of things that could go wrong during a virtual event. Although it's good practice to designate a technical support person, it's also a great idea to anticipate the worst and enact a test run and backup plan. Make it a habit to log in at least ten minutes early to check audio, visual, and camera settings. If you plan on using screen sharing to engage your audience, prepare a Dropbox or Google Drive copy of the data or content being shared. In the case of a technical challenge, attendees can access these shared references.
Pro tip: A few days before the start of the virtual event, send attendees an email containing login information, platforms, and URLs so participants have time to test access and install any necessary software.
Engage your audience before the online meeting begins
Build excitement for your upcoming virtual conference long before the first speaker takes the stage. Encourage attendees to submit their questions, vote for which topic interests them most, or take a survey during the week leading up to the virtual meeting. Poll Everywhere allows you to collect attendee responses via a URL link, participants do not have to download any software.
Having this information at your fingertips allows you to make powerful decisions about how to structure your conference in a way that best fits your audience. Your speakers can prepare and prioritize in advance, while tailoring the content to improve audience engagement.
Pro tip:Create a word cloud poll asking attendees what they're most excited to learn at the virtual conference. Include a link to the poll in your pre-event welcome email and display the results at the opening session.
Establish roles
A key to a successful virtual conference is ensuring that what can run smoothly, does. There are many things that you won't be able to control – attendee internet quality, software crashing, technical glitches, etc. It's important to be aware of what you can control. Establishing roles within your team to help support the seamlessness of your event is a great first step. Here are two essential online meeting roles:
Tech support: Ideally one, maybe two, team members standing by to help during times of technical difficulty can make the difference between an online disaster and an engaging virtual mindshare. Knowing that technical support is available and on-call will destress your facilitator or host and allow them to keep doing what they do best, speaking.
Community manager: Depending on the size of your virtual conference, you may need a few community managers. Whether you're using Zoom, GoToMeeting, or FreeConferenceCall, hopefully, you have live chat enabled. You'll need someone to be actively responding to your audience, parsing out questions, comments, or poll responses as needed.
Pro tip: Conduct online meetings at a slower pace than face-to-face interactions. Plan to pause for a few seconds after sharing key ideas, important statements, and audience questions to allow for the possible lag in connection for some of your attendees.
Plan free-time for interactive dialogue
Establishing an agenda for your virtual event is successful meeting-planning 101. Instead of filling it to the brim and planning lecture sentences down to the last second, build in some free time for engaging conversation with those who matter most – your audience. Most likely, your attendees registered for your online event because they were excited by the speakers. Demonstrate that their thoughts and ideas are a priority by planning for broad participation and two-way conversations.
Pro tip: Use live polling to check the pulse of your audience, gauge their interest, and hear their thoughts regarding what you just presented. Real-time poll results are a great way to build conversation momentum and engage your audience.
Prepare an icebreaker
In-person meetings set the stage for organic connections, small talk, and time to get to know each other. It's much harder to establish this environment during a virtual event. With attendees located all over the globe, in various time zones, and perhaps not knowing the same language, it's important to get a little creative with fostering organic conversation and connectedness. That's where icebreakers come in. Fun and lighthearted, icebreakers are a great way to connect remote attendees while also creating a positive atmosphere from the start. Trivia, questions, or virtual games can all serve as wonderful virtual event icebreakers – the sky's the limit!
Pro tip:Keep your icebreaker universally relatable by focusing on neutral topics like fun facts, city of origin, or favorite food. For added interaction, use software that incorporates social sentiments like upvoting someone's response.
Create an interactive presentation
Avoid PowerPoint monotony like the plague. Talking at your attendees for an hour would cause anyone to fall asleep. Encourage active and frequent participation by having mid-meeting Q&A sessions to weave attendees' questions into the talk. Research shows that audience interest improves with the inclusion of graphics and visuals. So, don't skip out on the graphs, charts, or images! Poll Everywhere allows you to display participant responses visually in real-time.
Pro tip: Keep virtual conference lectures short and sweet. Anywhere from 30-60 minutes is a good rule of thumb. If you've been speaking for more than an hour without a break, you've gone too far.
Use gamification to make virtual meetings fun
Incorporating elements from games may be the one thing that takes an online presentation from good to stellar. Let's face it, the gaming industry knows a thing or two about engagement, so why not weave in gaming components to create a truly memorable interactive presentation?
Implementing Poll Everywhere Competitions into your online meeting is a seamless way to gamify audience engagement. With points granted based on accuracy and speed, attendees will be rushing to press the button! Err, hit 'send' on their mobile devices. They can even watch the live leaderboard to monitor their place in the game.
Pro tip: Use real prizes. The chance to win something provides a competitive edge and an element of surprise. Have the winner reach out via email to claim their prize! Register for our Getting Started webinar to learn how we host a Competition.
Send a follow-up email
Just because your virtual event is over doesn't mean audience engagement has to be. Continue the conversation post online meeting by sending attendees a follow-up email. Include event highlights, key takeaways, session recordings, even funny photos from the meeting! Emails are only effective when read, so make the content as engaging and fun as possible.
Pro tip: Show appreciation. Research shows that we are more motivated by appreciation than anything else. The feeling that we're achieving something meaningful and being encouraged to move forward is universal, so make sure to include a sincere thank you to all your attendees that helped make your virtual event a success.
Invite feedback
Feedback is a critical part of improving your online meetings. Ask your attendees what they enjoyed most, what they liked least, and what they would like to see next time. Collecting this valuable feedback allows you to continue fine-tuning your virtual conference to better engage your audience, increase attendance, and establish connections. Poll Everywhere allows you to aggregate this data over time and make decisions on a macro-level. Imagine if you had the top attendee complaints from the last 100 virtual conferences in one place? You could use that to influence powerful decisions that drive your business forward.
Just as important as attendee feedback is internal team feedback. After the online conference ends, host a team retrospective. Ask what went well, what could have been improved, and what you could try next time.
Pro tip: Encourage authentic feedback with Poll Everywhere's anonymous response feature. Use Poll Everywhere reports for a bird's eye view of participant and event team feedback, and to make your next online event the best one yet.
Crafting an engaging presentation during an online event is just as hard as maintaining the interest of the attendees. Poll Everywhere's seamless integration with Google Slides, Keynote and PowerPoint makes increasing the interactivity of any talk, lecture, and keynote, simple. Learn how Poll Everywhere can help boost engagement at your next online meeting.