Make your own quiz in minutes with Poll Everywhere Competitions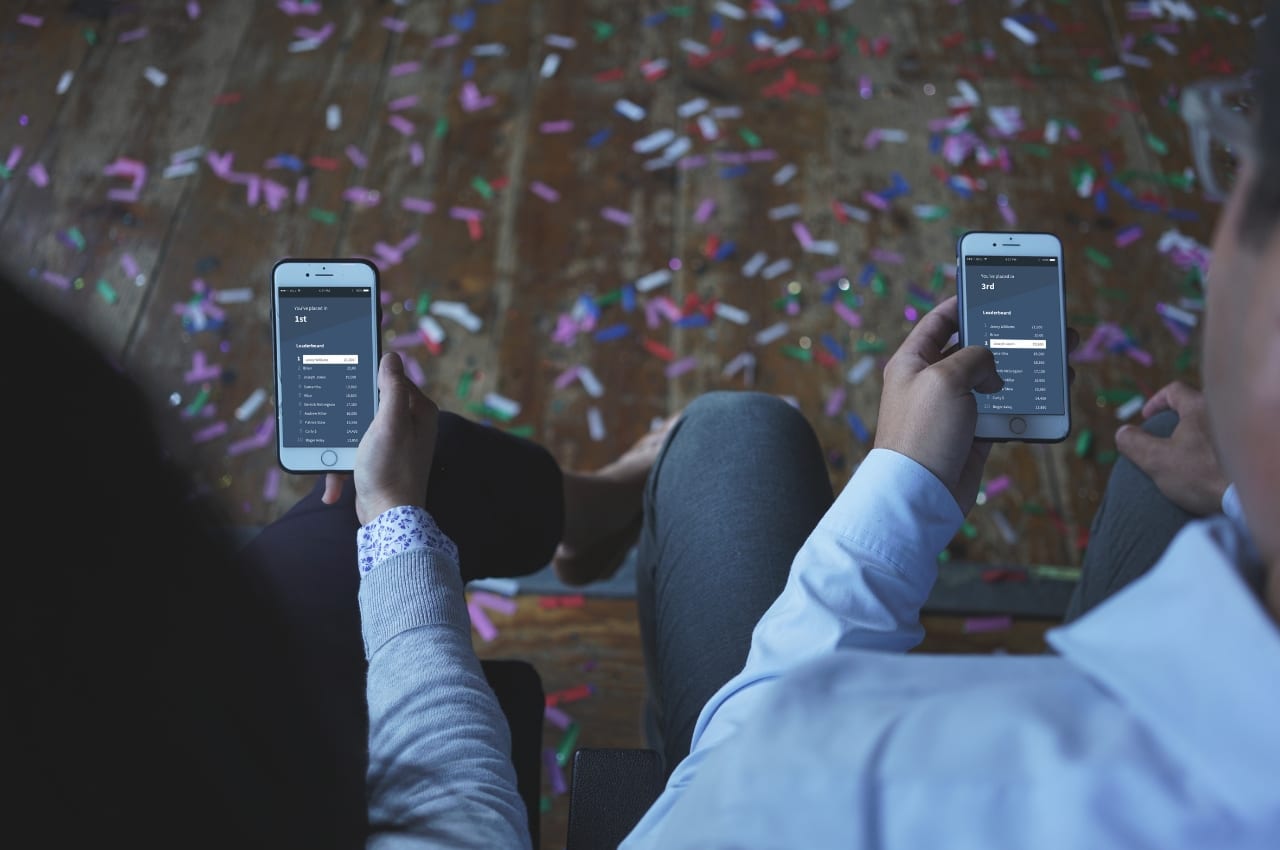 Poll Everywhere lets you make your own quiz online and embed it directly into PowerPoint, Google Slides, or Keynote. The audience participates using their phones, and the results update in real time for everyone to see.
Everyone has an equal opportunity to participate with Poll Everywhere.
Your quiz can include as many multiple-choice questions as you like. They're an effective way to break up a lengthy lecture or check for comprehension. The results appear in animated charts and graphs, and are automatically saved to your Poll Everywhere account. Share them live during your presentation, or review them later.
Make your own quiz in minutes with a free Poll Everywhere account. Poll Everywhere supports several audience engagement activities. For quizzes, I suggest the Competitions activity.
Create Competitions
How to run your quiz using Competitions
Check out the video above for a quick rundown on how Competitions work in Poll Everywhere. Basically, they're a live trivia contest – and you're the host.
You create and present the questions. The audience has a few seconds to respond to each question. When that timer expires, the question locks, preventing further responses. After a moment to heighten anticipation, the correct answer is revealed.
Cheers (and maybe a few groans) ensue.
A leaderboard appears between questions with the current scores. Participants earn points for responding quickly and correctly. They are identified on the leaderboard by the screen name they entered at the start of the competition.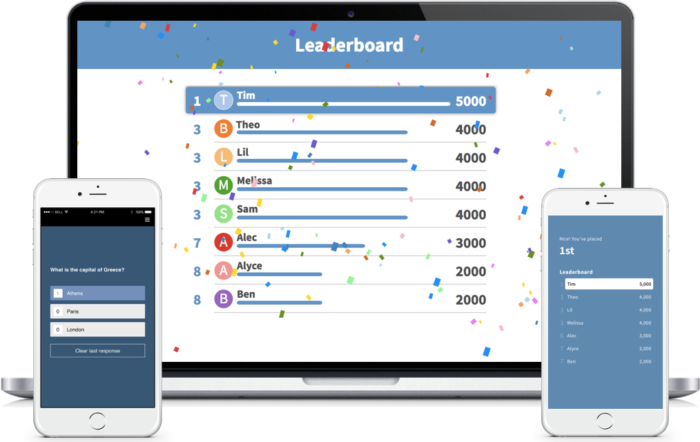 Read more: 8 interactive presentation games for large teams
How to make your own quiz using Competitions
It's easy to make your own quiz using Poll Everywhere Competitions. All you need is a free Poll Everywhere account. Sign in to Poll Everywhere, click the 'Create' button, and select 'Competitions'. Then fill in your questions and you're good to go.
You can present any Poll Everywhere activity directly from the web, or embed it into your favorite sideware. To embed a Poll Everywhere activity in slideware, download the Poll Everywhere app. The app works a little differently on Mac and PC, but the basics are the same: you insert and present Poll Everywhere slides just like any other in your deck.
How many questions you make for your quiz, and how those questions are set up, is entirely up to you. The main restriction is how many people can respond. Different Poll Everywhere plans have different response limits. See Plans & Pricing for details.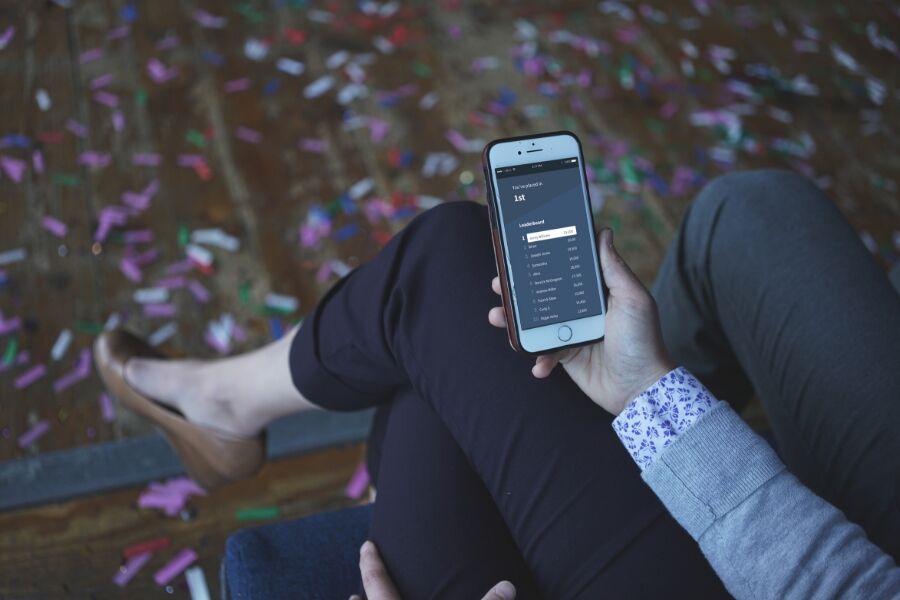 Read more: 12 tips to get the most from Poll Everywhere Competitions
Copy these Competitions to your account
In the lead up to launching Competitions, a few of us here at Poll Everywhere decided to create and run trivia quizzes for the entire company during our weekly all-hands meeting. These Competitions covered a variety of topics, and I have recreated the best ones below.
Click the title of any competition below to copy it to your Poll Everywhere account. Each competition is made up of seven to eight questions, which are all copied to your account when you click that link. For the Disney-theme competition at the end, I went ahead and included the text of each question in that competition to give you a sense of what a full competition looks like.
Click to copy to your account
Example competition: How well do you know Disney trivia?
1. The beloved Mickey Mouse was originally named what by Walt Disney?
Mortimer (correct)
Mateus
Marshall
2. Rapunzel and Flynn from Tangled appear in what other Disney animated film?
Frozen (correct)
The Princess and the Frog
Moana
3. Which Disney film is the best-selling home video of all time?
Fantasia
Beauty and the Beast
The Lion King (correct)
4. What was the last movie that Walt Disney worked on before his death?
The Aristocats
The Jungle Book (correct)
Mary Poppins
5. Over one million bubbles were hand inked and painted for what Disney film?
The Little Mermaid (correct)
Moana
Finding Nemo
6. The alligator in The Princess in the Frog is named Louis as an homage to who?
The animator's father
Louis Vuitton
Louis Armstrong (correct)
7. The wildebeest stampede in The Lion King took how long to animate using computer animation?
One year
Eight months
Three years (correct)
8. The old wizard in Fantasia is named what?
Bartholomew
Yen Sid (correct)
Wise William
Don't forget to use the links above to copy one or all of these Competitions into your account. Click the title of any competition followed by 'Copy competition into account' to do just that.