Inspiration for your annual company holiday party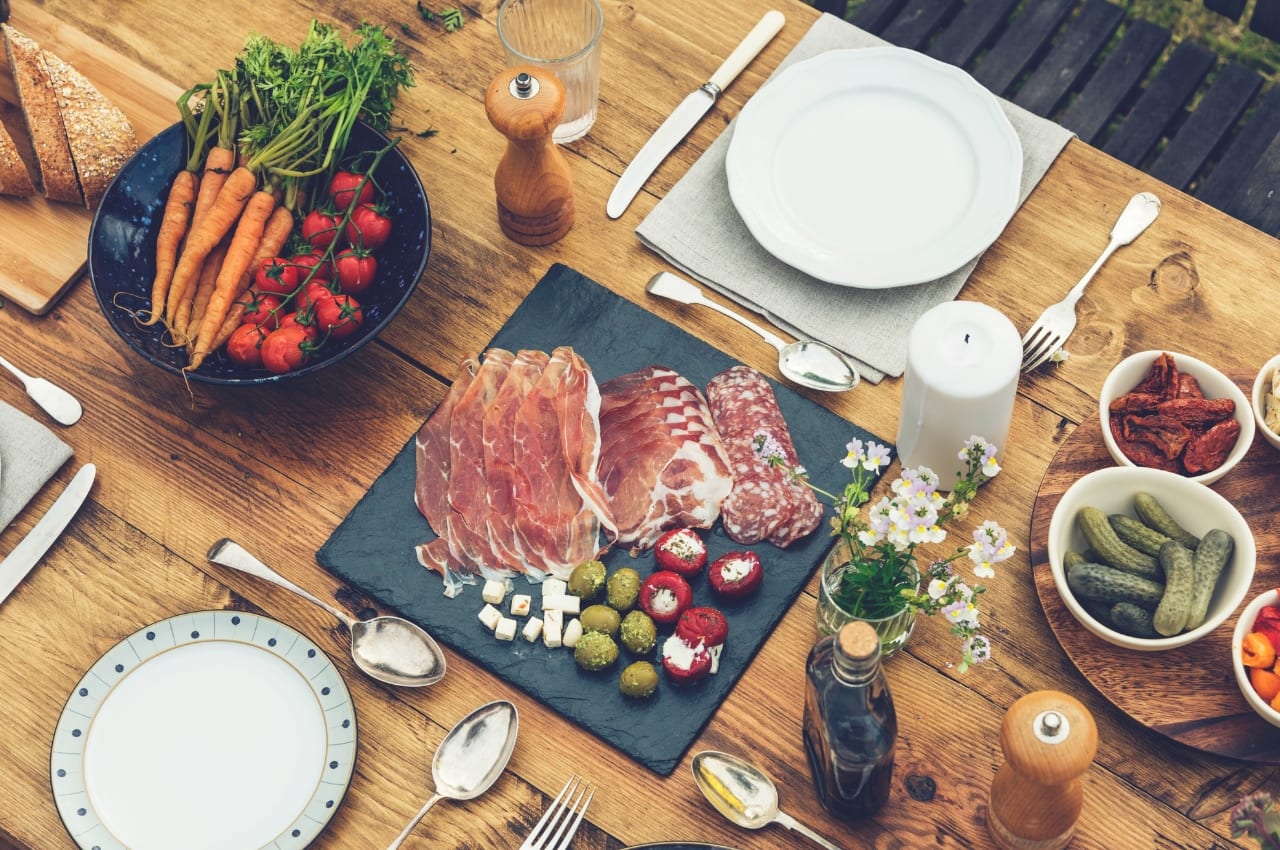 It's a time honored tradition of the modern workplace: the company holiday party, the Christmas party, the year-end party. And generally, employees don't love them. In fact, in a 2017 Robert Half survey, only one third of employees reported liking the company holiday party.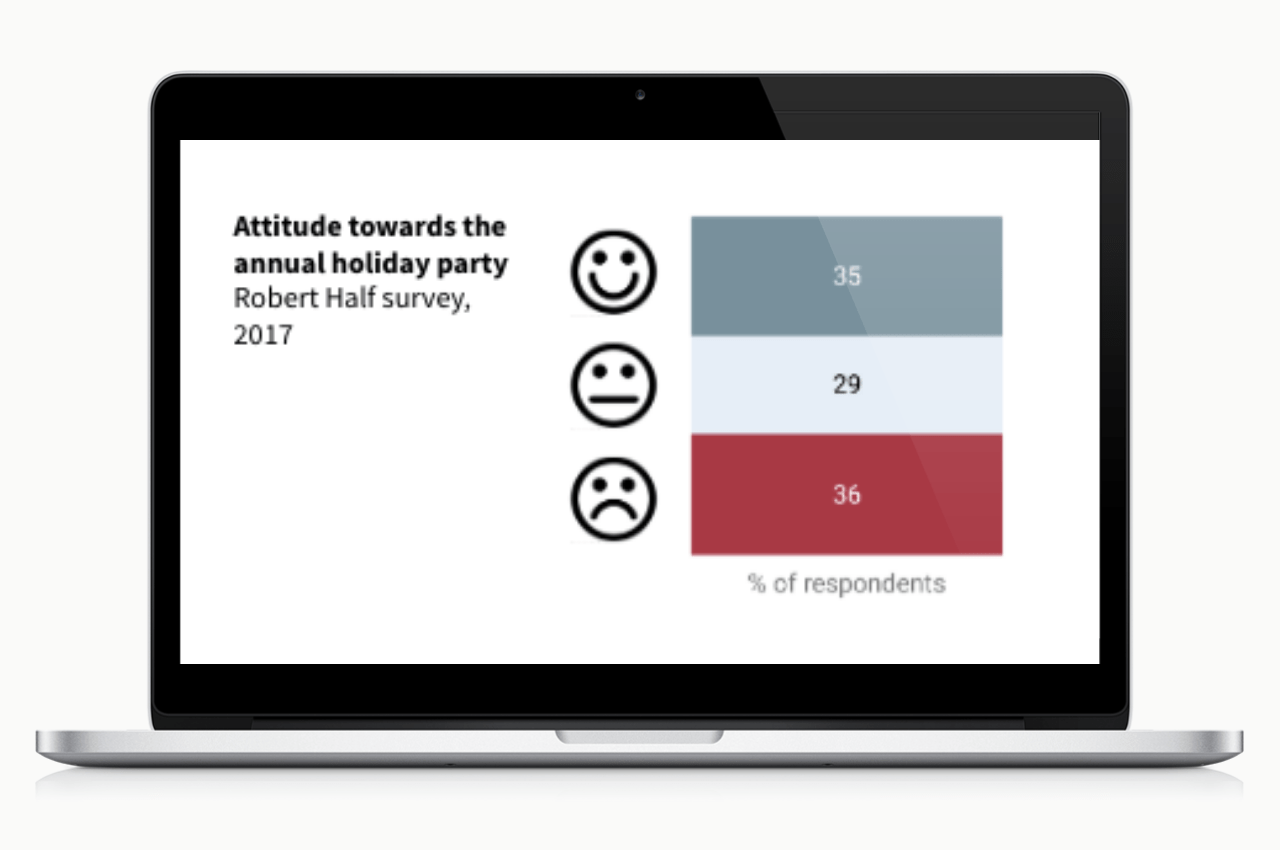 At Poll Everywhere, we believe that the year-end celebration can be fun as well as powerful – a way to engage employees, foster a culture of inclusion, and affirm your company values. Our Director of People Operations, Thoey Bou (left), is a master of this art, and many of the ideas below are her creative brain child.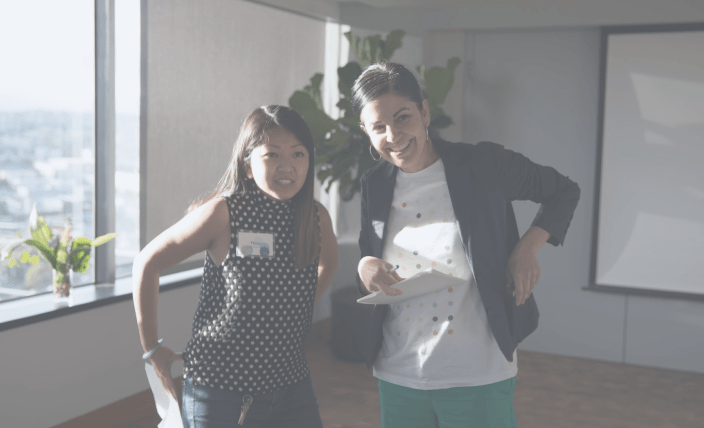 Read more: Why successful holiday parties start with an inclusion checklist
Event essentials
First, though you have to get the essentials right. Without these core elements, it's not a party: the venue and the refreshments.
A special venue – even if it's just your office
If you opt to hold your event at an outside venue, the professional staff or event coordinator will be able to provide advice. Often, the more unique the venue, the less work you have to do in creating the event. However, if you are among the almost 40% of companies that report they'll be holding their holiday parties in the office, it's important to mark the party as distinct and different from the workday. It should feel special, and it can be done on a budget.

Lighting
The ambience of a room is nearly always the result of thoughtful lighting. You probably aren't renting colored stage lights for an in-office party and you don't have to. There are some simple ways to set the mood for your holiday party and mark it as distinct from your regular meetings.
Turn off some lights – this is particularly important if you have those massive fluorescent fixtures.
Set out artificial candles – LED lights are cost effective and widely available in a variety of sizes; set them in glasses or mason jars scattered around
Hang paper lanterns with tea lights – the glow from the paper lanterns casts a warm light, while the lanterns themselves double as decor
Hang stringed lights – you can use Christmas lights or the more vintage looking bulbs. If you opt for Christmas lights, try bunching them together, so you avoid the sad tree look and create a bigger effect.
Decor
Decorating a space can be as big or as small an endeavor as you have appetite (and budget) for. If you have the budget for extensive decor, there are many, many resources and professional event planners to help. If you don't have the budget, it is still worthwhile to do something with decor to contribute to the atmosphere of your holiday party. In general if you're keeping it small, consistency is your friend and can make your decor feel more sophisticated and cohesive and have bigger impact. For example, twenty balloons in a rainbow of colors scattered around can look more like a six-year-old birthday party, whereas twenty balloons in a palette of one or two colors creates unity and marks a space as the party space.
Move furniture – you can transform the feeling of a familiar conference room or office kitchen by moving around the tables and chairs.
Arrange fresh flowers or foliage – this doesn't have to be extensive and going for quantity over variety will create cohesion. Consider a bunch of mini wreaths, store bought bouquets, the greenery filler florists use. You can purchase vases or mason jars, or even use what is in your office kitchen.
Put on a slideshow of the year – before the party, create a Google slide deck where your colleagues can contribute pictures, quotes, or memories from the year. Once you have the contributions, use this handy guide to create a deck that automatically scrolls through your slides.
Hang balloons or paper lanterns – consistency in using only a handful of colors creates cohesion and hanging them in groups can create a nice effect.
Sound
The soundscape of a party sets the energy of your company event. Consider whether your holiday party is a cozy, intimate affair or a more raucous celebration of the season. If there's a theme, incorporate that as well. At Poll Everywhere, we've used Spotify to crowdsource a shared playlist so everyone feels involved. If that's a lot of effort, there are many "off the shelf" playlists on Spotify and YouTube.
Refreshments
Another essential of a company party is food and drink, and here you have some top level decisions to make, largely driven by budget and the time of day you select.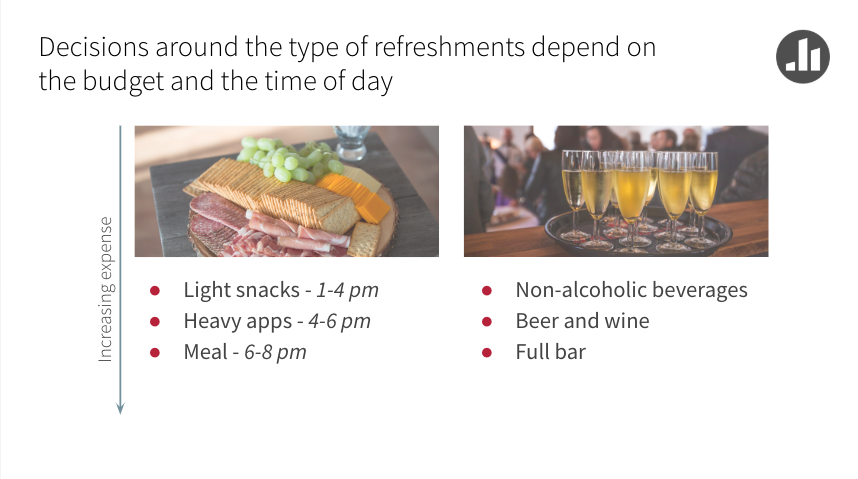 There should be no pressure to serve alcohol at a company event. In fact according to a 2018 survey of employers, only about half serve alcohol at the annual party. That said, you can set expectations based on the time of your event. Depending on your employee population, a Friday 8 pm party may carry an expectation of some imbibing whereas a 10 am holiday brunch does not.
No matter what time you have the party, you should always provide for an "EANAB." This acronym was brought to us by college campuses across the US and refers to the practice of having an "equally attractive non-alcoholic beverage" available to party goers. The idea is that non-drinkers are not second class revelers.
With a little effort, your attendees may actually call these "more attractive beverages." The advice here is to keep it simple for the people who drink alcohol – beer and wine in your budget, maybe a simple two ingredient mixed drink, and spend the majority of time crafting a great other beverage.
At Poll Everywhere parties, we often create the full set-up for a non-alcoholic drink and on the side offer a spike. A hot chocolate bar, for example, lends itself to this arrangement. We've also had a crock pot of hot apple cider with rum on the side. Throw in a cinnamon stick and you have a party.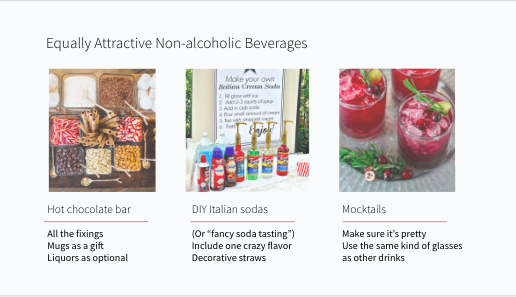 Ideas, ideas, and more ideas!
Now that you have the essentials for your company event in place, it's time to consider how to craft the experience in order to truly engage employees. There are a wide range of activities and themes appropriate for a company party, and great scope for customizing them to your particular group of colleagues. For example, many of the below activities can be modified to engage remote workers in the office festivities.
We've categorized company parties ideas according to two dimensions: (1) the level of adventurousness required and (2) the budget. We've found in our work at Poll Everywhere and our clients that those distinctions are much more meaningful and helpful than something like number of attendees. The level of adventurousness is essentially the activation energy any individual employee needs to be able to muster in order to participate.
Put a different way, it's the degree to which you're asking employees to operate in or out of their comfort zone. This will certainly vary based on your company and its employees. A rock climbing activity may have a low adventurousness score for a an outdoor clothing company, but perhaps a high one for a group of insurance actuaries. Budget is the resource level you can bring to a particular party and of course, there is a huge range.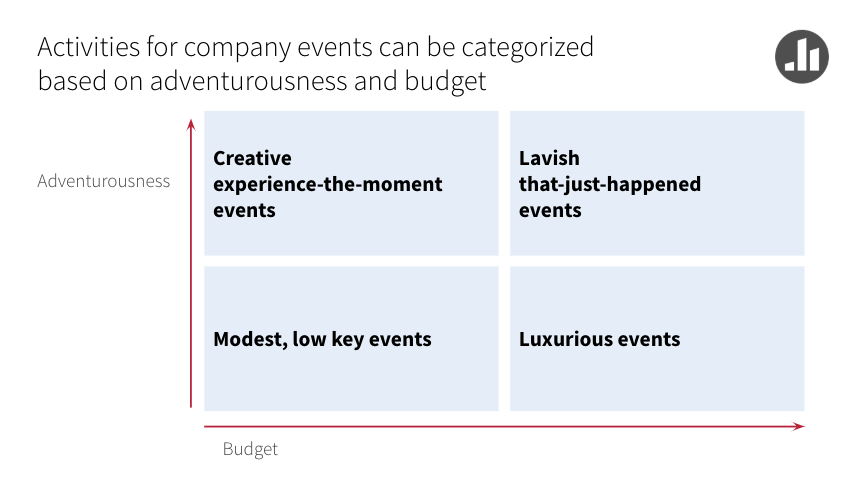 Lavish "that-just-happened" events
These are high adventurousness and high budget events. These are the company parties people tell their friends about.
Cooking class or a cooking competition
In many cities, you can find a service or venue that provides for group cooking classes, the most full suite of which offer individual food prep stations similar to the reality television cooking competitions. They often revolve around a single theme or ingredient and the meal that is prepared is the meal the group shares at the end.
If you are in a location where the full suite service doesn't exist or if you prefer the office as venue, you can still do a version of this activity. In this set-up, you provide an individual cooking appliance per team, perhaps a crockpot, toaster oven, instapot, or a rice cooker. You announce a theme (e.g., early New Years resolution healthy eats, holiday favorites) or an ingredient (e.g., coconut, breakfast cereal.)
If you want everyone to be able to share in a meal afterwards, you can have a drawing for the course each is responsible for (e.g., appetizer, main, side, dessert.) The teams can either shop for themselves and get reimbursed or submit their lists for group ordering. On the day of the event, they get together and cook up a storm. At Poll Everywhere, we did a version of this with a BBQ sauce competition.
You can involve remotes by inviting them to be judges for the "presentation" component of the scoring. A Poll Everywhere multiple choice poll makes vote tabulation seamless and exciting. There's nothing like watching it come in live. If you are doing multiple categories of scoring, you can use the Executive Summary report to be able to announce each winner in turn.

Lavish costume party
Costume parties invite employees to really commit to a theme and as the event organizer, you can encourage that adventurousness. The success of a costume or fancy dress party requires that you communicate early and put effort into creating buzz. Colleagues need time to plan or procure a costume and the lead up can make it feel safe to go big on a costume. Potential themes abound: decade-based (e.g., Victorian ball, 1920s, 1960s, 1980s), seasonal (e.g., Summer in Winter beach themed holiday party), or pop culture like a book or movie. We had one event based on the Hungry Hungry Caterpillar children's book by Eric Carle.
To ensure that your costume party is also inclusive, it's important to accommodate those with less enthusiasm for costumes and those who have less means with which to purchase or procure a costume. You can do this by providing for some basic costume pieces at the event itself and by choosing a less intense theme. For example, dressing for a 1980s party is easier than dressing for a Victorian ball. Depending on your budget, you can also allow some expense per employee with which to procure a costume.
Finally, take advantage of the costume theme to inform the decor and refreshments. The small details can make a big difference.
Casino night
In our poll of users, this was a popular company holiday party activity. One person highlighted the cross functional socializing it enabled, saying "instead of hanging by who you know, you instead gravitate towards the games you know, so the socialization is a bit more random and fun."
There are a variety of online rental companies for the casino games themselves if you prefer not to engage a professional event producer. You can ask colleagues to do shifts as dealers. Don't forget to hand out a beginning stock of chips to all players.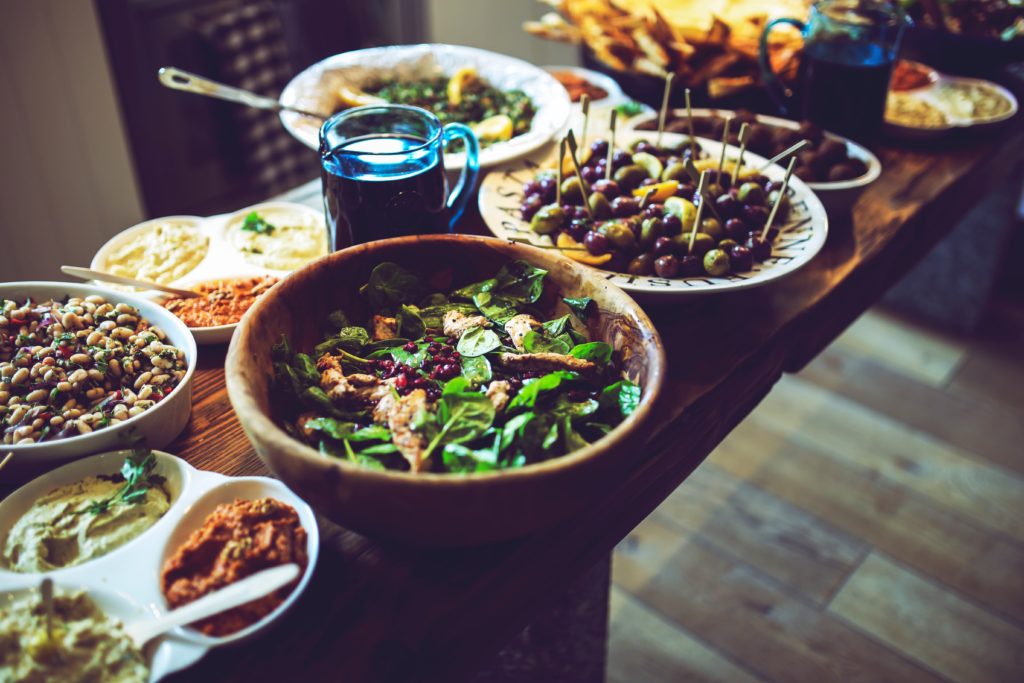 Farm-to-table meal with a local chef
Inviting a local chef to prepare and then discuss a meal can be an intimate experience for a smaller company or team activity. In some cities, there are services that provide an all-in option, but it's also possible to find a local budding talent and rent an event space for the occasion. The adventure is in setting expectations for all participants that it's not an experience that anyone else has had and perhaps not everything will go exactly as planned.
If your office is near a farmers market, the beginning of the day before the event could also include accompanying the chef to select some of the ingredients – or perhaps even getting their shopping list and making a scavenger hunt out of it.
Buy out a trampoline park
Inviting the office to participate in an activity they normally wouldn't do is another way to inject a sense of adventure to your company holiday party. Be sure to provide an alternate adjacent activity for those unable or unwilling to bounce on the trampoline, scale the climbing wall, or roller skate around the rink.
Luxurious events
These are low adventurousness and high budget events. These are accessible parties that delight through their production value.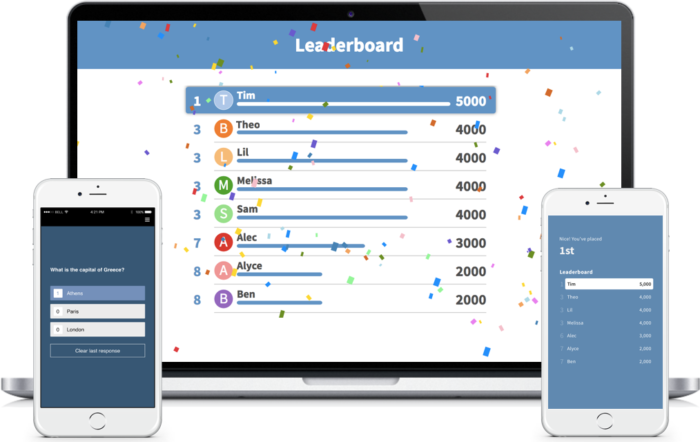 Trivia contest with a big prize
Poll Everywhere's Competitions allows you to create your own live trivia contest on any topic: holiday movies, company lore, product information, pop culture from the year, most popular holiday toys through the ages. Anything. Because it is mobile phone based, this is an activity that appeals to the less extroverted employees while the live leaderboard injects palpable energy to the party.
You can up the excitement by creating brackets whereby teams compete and are eliminated in rounds. In the finals, the last two teams can be given a "phone a colleague" or "poll the office" option to keep the rest of the audience in the game. With a significant prize at the end, the stakes and the excitement are high.
Buy out a club or bar
These all out company parties can be legendary – for their extravagance, for their exclusiveness, and sometimes for less desirable reasons. Finding a venue and working with their professional staff is the way to go. Good potential venues are newer spots looking for some buzz or more established locales on a slower night such as a Tuesday.
With these high energy parties, there are often additional considerations to take into account: how to incorporate quieter conversation spaces into your flow, whether to provide ways for employees to get home, and finally how to manage against poor behavior. While professionals are responsible for their own actions, as an event planner you can choose things like an earlier start and finish time and a limited bar selection to facilitate better behavior by employees.
Rent a boat
Boat parties, if your office is near a body of water, can be great fun. Even the smallest cruises often include a boat captain and bartender, making life easy for the event planner. Make sure food options are easily hand held and avoid heavy sauce-based dishes – as there are always bumps. Of course, you can always incorporate a Love Boat theme or just hand out sailor hats as people board
Do let employees know in advance they won't be on dry land and perhaps provide for a pre- or post- boat activity for those not able or willing to be on the water.

Evening party at a museum
The availability of this option depends on the your local museums, but many make themselves available for private events in the evenings after closing hours. Don't just consider the large marque museums in your area, but explore quirkier, niche ones. In San Francisco, for example, we held an event at the Cable Car museum which is dedicated to the historic San Francisco cable car lines.
Tasting menus
Restaurants often offer tasting menus, organized around the local seasonal pickings or a particular theme. These are great for groups because they provide cohesion to an event and create a sense of a shared experience. You can ask for the chef or server to share something about each course or dish as well. Caterers may also be able to accommodate this request, especially if you as the event planner are willing to work with them to craft the offering.
Modest, low key events
These are low adventurousness and low budget events. They have a cozy feel and can be lovely ways for employees to relax together.

Trivia contest with a funny prize
Our live mobile phone based trivia contest naturally adds energy and facilitates engagement. You can create questions specific to your employees and your company or use the decks from old Trivial Pursuit games (available on eBay) as fodder. The prizes can be simple pleasures like bars of chocolate or funny gags like last year's conference t-shirts. We've seen Poll Everywhere Competitions in large event conference spaces with hundreds of participants, sound effects, and light shows as well as at small happy hours at a food truck park.
White elephant
A tried and true favorite. The mechanics are fairly simple: each person brings a wrapped present. The budget is set ahead of time to be anywhere from $5 to $20 and the present is a not a desirable one. Think a toilet bowl coffee mug, crazy LED art work, a fuzzy cat t-shirt. There are many variations, but in a common version, attendees sit in a circle and pass around the gifts. When the music stops, whoever is in the designated seat that round gets to choose to keep it or steal. At Poll Everywhere, we put "pass," "steal," or "open" options as responses in a multiple choice poll and have the crowd decide what the person has to do with their gift. There's a lot of lobbying. We clear the poll in between people opening the gifts.
White elephants can be made available for employees working remotely as well. We encourage remote employees to send each other white elephant gifts. You can invite only remotes to vote on the "pass," "steal," or "open" options so they essentially dictate the play of the game from afar.

Crazy sock competition
Crazy socks is an accessible, lower effort version of a costume party. Socks are less expensive than full costumes for employees and also less intimidating to don. You allow any crazy socks or require that the socks have a story behind them, or create categories like "most colorful" and "least appropriate for dinner at grandma's."
If you set up a poll to decide the winner (Poll Everywhere's multiple choice poll allow for pictures to be used as multiple choice options), remote employees can also get involved. They can either submit a photo of their own crazy socks or be the designated judges.
Movie day at work
We've heard some offices combine movie day in the office with a half day of PTO or a catered lunch. Reconfigure the office furniture to create a theater feel and provide traditional theater snacks like popcorn, red vines, and even hot dogs. It's nice to involve the whole office in the movie choice by running a Poll Everywhere upvote and downvote activity to pick a winner.
Invite employees working remotely to watch the movie in their workspace at the same time. Follow-up the movie with a Poll Everywhere trivia competition about it to make them feel even more a part of the company holiday celebration.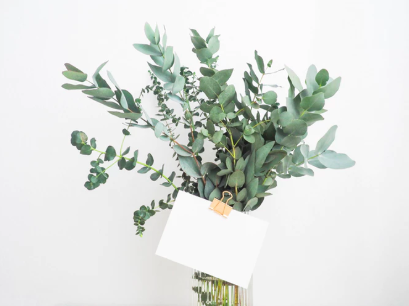 Anonymous appreciation garland
This is an "awww" worthy activity and can be made inclusive of employees who work remotely. Set-up a tree, a string of garland, or even just a simple ribbon in a well trafficked area. Nearby put out postcards, pieces of card stock, or index cards along with pens. (You can make them as decorative and attractive as you'd like as they will become part of the decor.) Invite people to write anonymous appreciation notes for their colleagues and leave them in a box. Every few days or so, go through the box and clip the appreciations to the tree or garland.
For employees working remotely, create an anonymous Poll Everywhere poll that asks who they would like to appreciate and why. Check the poll when you check the box and write those appreciations to also be included on the tree or garland. Don't forget to take pictures of the appreciations to be shared with the employees working remotely.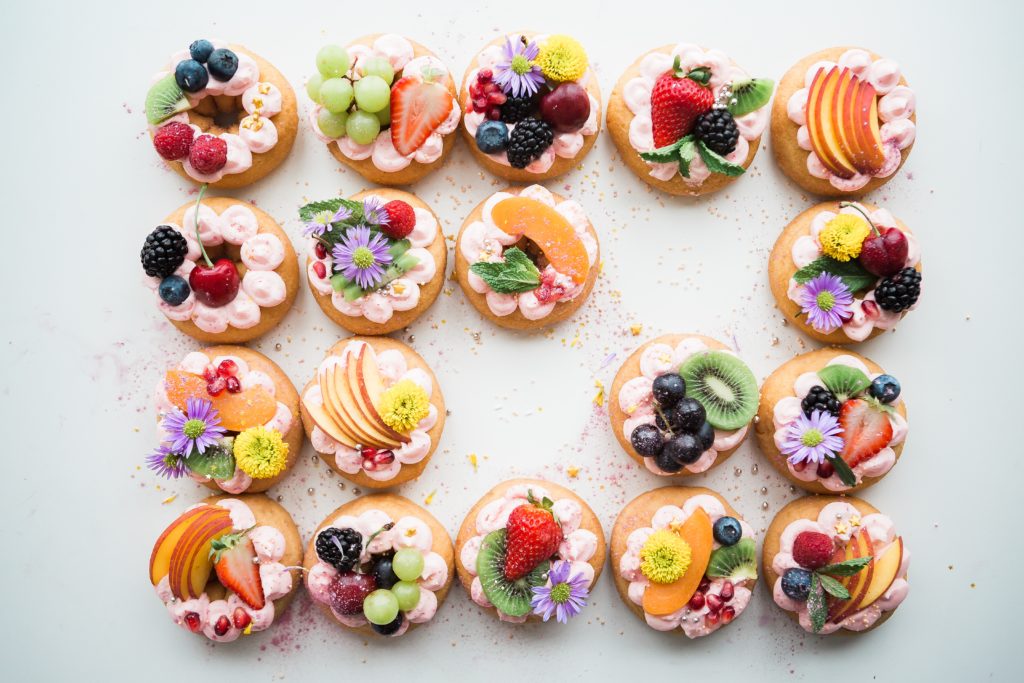 Read more: 200+ Christmas Fonts, Christmas Card Templates & Christmas Icons
Festive breakfast bar
A weekday breakfast bar invites socializing without interrupting employee's outside-work plans. Consider a more traditional hot breakfast which would likely need to be catered versus a more Continental breakfast that you could do on your own. Options for a DIY breakfast bar for an employee holiday party include a granola bar, a array of bagels and special spreads, fancy avocado toast, and various quiches. You can make it feel special with the variety provided in the details (e.g., four different jams, rather than a single option) and how your arrange the table.
Creative "experience-the-moment" events
These are high adventurousness and low budget events. They require opt-in energy from your employees, but not necessarily significant signing authority.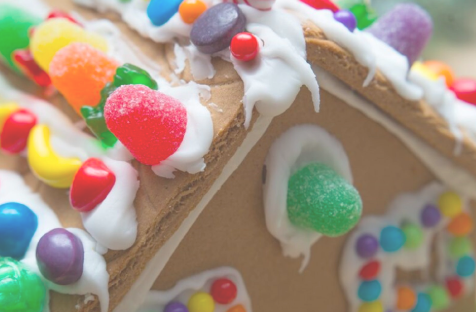 Gingerbread house decorating
This can be expanded into a family-friendly company celebration and can be flexed for the particular level of enthusiasm of your employees. The easiest way to organize is to purchase a variety of ready made kits available at most grocery stores during the holidays. Supplement the kits with additional candy, graham crackers, marshmallows, sprinkles, and tubes of frosting.
You can make it a contest with a Poll Everywhere multiple choice poll and can even include photos of each gingerbread house as options. Involve remotes as well in the voting.
PJs and waffles party
Invite employees to wear their slippers and pajamas to the office. Set up a waffle bar and all the fixings, perhaps even including fried chicken. You can provide slippers for more tentative employees to don at the party, allowing people to participate according to their own comfort level.

Assembling donation baskets
Find a local charity that organizes donation drives during the holiday season. The ones most likely to hold drives are those that provide direct service to needy and vulnerable populations including homeless, foster children, abused women, and victims of disasters. At Poll Everywhere, we've supported La Casa de Las Madres with our drive. We purchased items for the baskets as well as the wrapping paper and ribbon. Many employees also opted to purchase specific items on their own as well. Our holiday party centered around arranging and packaging the baskets.
People bingo
This is a great get-to-know-you activity! Create a bingo board ahead of time with different characteristics or activities in each. Give each participant a board and invite them to find other people at the party who complete the box for them.
You can put whatever you like in the squares, allowing this activity to flex considerably to fit your particular employee population. If you have a large gathering, ensure there are different version of the cards or it gets rote and ensure the boxes can describe more than one person or it gets long. You can poll your participants ahead of time with questions like one of our favorite learning professionals does and use those for the bingo board, or use more general ones. You can also download our general go-to Bingo Board template as a Word document.
Secret Santa
With a bit of lead time upfront, anywhere from 1 to 3 weeks, assign willing participants to be someone's Secret Santa. This is easier with a theme and a budget assigned. Try a morning coffee or tea theme or a snack theme. Reveal the Secret Santa at the holiday party to give people a chance to thank them.
Non-traditional tree contest
You can provide the non-traditional tree yourself – perhaps a series of ferns or some decorative branches – and the decor, which can be the more traditional variety or things around the office like tape and post-its. Another version if you have an office full of makers and doers, is to invite employees to produce their own non-traditional decorated "tree" to reveal at the holiday party. You may be surprised by more than one decorated holiday potato. As always, you can make it a competition with a Poll Everywhere multiple-choice poll.
Anti-cookie swap (healthy snacks)
Cookie swaps – where each participant brings their favorite home baked sugar bomb – are amazing, but also quite decadent. Do a version where everyone brings in their own favorite healthy snack and does an afternoon swap and share in the office. As the event planner, you provide the beverages and organize each recipe into a handout each person takes home. Even those who don't bring a snack should be invited to participant – and perhaps even serve as judges.
Making the company party meaningful
This is all a lot of work. So why are you bothering? Perhaps the most powerful way to ensure your company holiday party engages employees is by making it meaningful. Understand why you are throwing the party: to appreciate employees after a hard year, to give people time to get to know each other, or to celebrate a solid year of performance. Remember that reason and make all your choices towards that end. Any gathering is more engaging when it is meaningful.