Improving employee engagement through workplace collaboration: The ultimate guide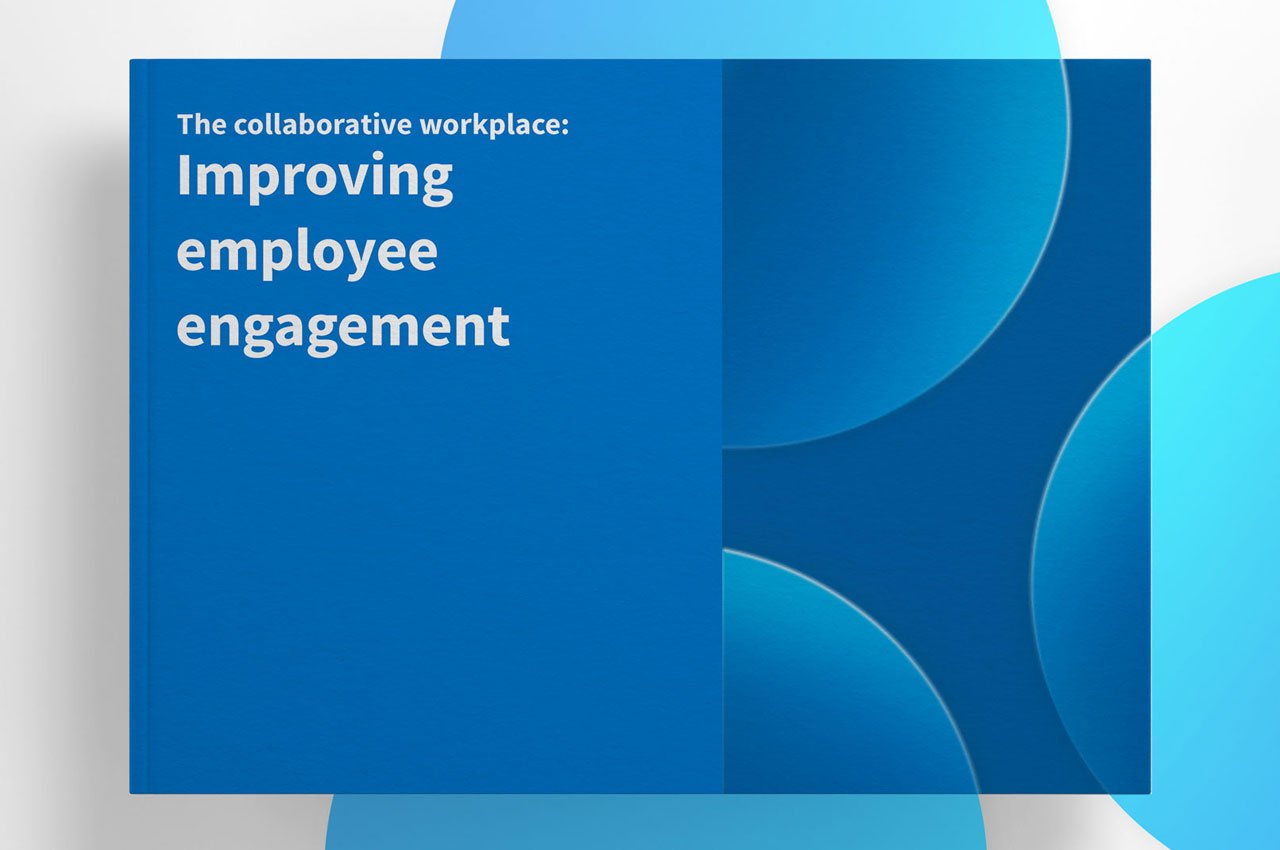 Today's teams work from cities all over the world, and technology now enables them to communicate and collaborate instantly. 2018 reports are showing record numbers for remote workers, with as many as 52% of global employees working remote at least once per week. As we enter 2020 and beyond, this number is only expected to grow. HubSpot's 2019 remote work report states "remote work is a key ingredient to building a high performing and diverse company". Remote work is no longer the future, it is the present, and employees and managers alike must adapt – fast.
As excited as workers might be for the transition to a primarily remote workforce, studies show that we may be ill-equipped. A 2019 study from OwlLabs states that 38% of remote workers and 15% of remote managers received no training on how to work remotely.
In an effort to fill this gap, we crafted an in-depth guide on how to build and manage an effective and collaborative remote team, hold more efficient meetings, scale your company culture across the globe, and capitalize on upcoming 2020 tech trends with clarity and consistency.
What's inside:
Insight from Poll Everywhere COO, Sam Cauthen, on what makes people work and how to effectively engage your team
Practical tips from Poll Everywhere People Operations Director, Thoey Bou, on how to scale your company culture & connect widespread teams
Remote work & management best practices that inspire team productivity and efficiency
Ideas for using tech to gather authentic employee feedback, build lasting customer relationships, and collect powerful data that drives decisions
How InVision uses Poll Everywhere to guide cross-functional conversations
As the digital landscape becomes more diverse, complex, and widespread, your technology toolkit will become even more essential to the efficiency and success of your business. This explosion of endpoints and widespread, immediate collaboration spurs the need for centralized management and a solution that helps you capture data and feedback instantly and inclusively. As location becomes irrelevant for remote and hybrid teams, it is essential to maintain control over your brand, training processes, company culture, and unique strategy.
Download the ebook and learn how to keep employees engaged and support your team to facilitate more productive and efficient meetings.