How to create a fun and engaging webinar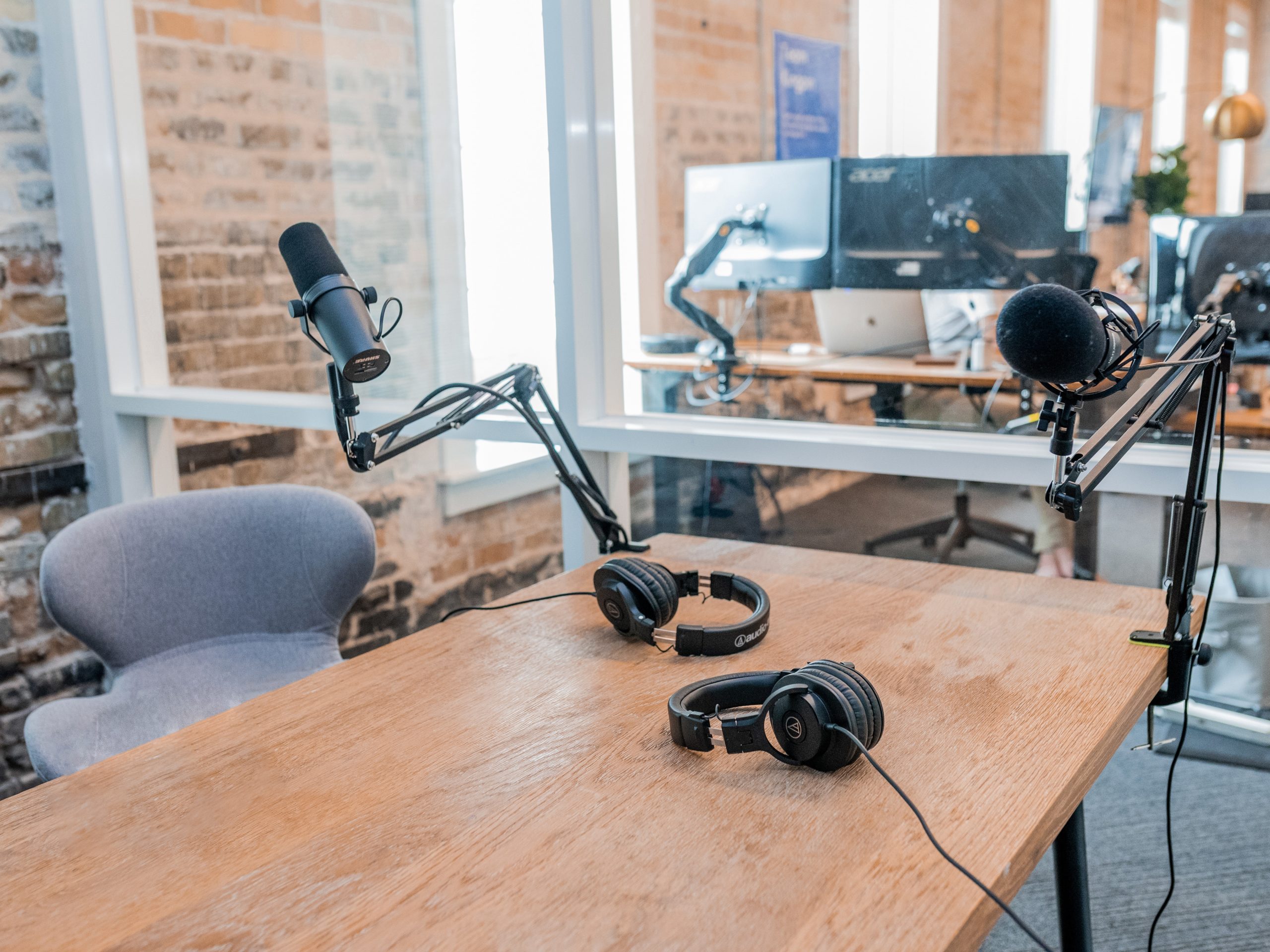 Webinars have been around forever, but in this new age of social distancing and continuing lockdowns in some parts of the country, webinars have become more useful than ever. If you want to train employees, launch a new product, or bring leads into your sales pipeline, a webinar could do the trick… as long as it isn't boring. We've all had to sit through agonizingly long and dull webinars. How can you avoid that fate? How do you host an engaging webinar? Take a look at our 10 best tips for hosting an exciting and fun webinar.
What is a webinar?
If you've been in the business world awhile, you've probably sat in on your fair share of webinars.That means you already know that they can vary widely in topic, format, and excitement level. Webinar is a combination of the words "web" and "seminar." The site Learn.g2.com describes webinars as "a video workshop, lecture, or presentation hosted online using webinar software."
Business leaders host webinars for all sorts of reasons, but some of the most popular are to:
Launch a new product
Position yourself as a subject matter expert
Generate new leads for your sales funnel
Onboard new employees
Train existing employees on a new system
Generate sales of a product or service
Nurture and retain existing customers
No matter the purpose of your webinar, you must keep your audience engaged. A bored or distracted audience won't absorb the information you present, and they definitely won't buy your product or service.
1. Determine your purpose
Why do you want to host a webinar and what are the goals of the webinar? These are the first questions you need to answer in order to start building your webinar. Too often, business leaders get ahead of themselves, choosing their topic or putting their slides together without even knowing what they want to accomplish.
Bonus tip: Come up with key performance indicators (KPI) that you want to hit with your webinar.
2. Choose your topic
Ada Durzynska of GetResponse.com puts it succinctly, "What is the most important knowledge you can share with people in an hour or so?"
Choosing an exciting and unique topic for your webinar will go a long way toward attracting a lot of signups. Even hum-drum topics can be spiced up with a creative shift in perspective. For example, creating a webinar about home flooring choices might not exactly scream electrifying, but what about a topic like, "The top five flooring options that will save you money, make your house look like a million bucks, and send your neighbors into jealous fits!"
When thinking of your topic, first determine what information your ideal audience is dying to know and then figure out a unique and fresh perspective you can offer.
Bonus tip: Don't be afraid to dive into a niche topic. If your topic is too broad, you may find yourself quickly overwhelmed. Worse, you may only have time to offer up generic information in your webinar that won't provide any value to your audience.
3. Juice your slide deck
A lot of people consider slide decks to be boring and overdone, but that's because they just haven't seen the right kind of slide decks. Any presentation format can be fun and interesting with the right effort.
As you build your slide deck, focus on compelling visuals and a clean, professional design. Keep text short and sweet and focus on one main idea per slide.
Bonus tip: Don't just read off your slides. Norvan Martin of MaestroConference explains, "Keep in mind that the purpose of the deck is to support the points you are making and to support your script. It should not be the script itself."
4. Create an amazing script and then practice, practice, practice!
Any topic can be exciting with the right presenter. Alternatively, even the most interesting topics can turn into endless informational slogs with a bad presenter. The success of your webinar rests in large part on your presentation skills.
Write yourself a script or at least an outline and practice, practice, practice! That doesn't mean memorize. You don't want to sound like a robot. Instead, you should feel relaxed and confident going into your webinar. Those positive vibes will come across during your presentation.
5. Add strong visual elements
If every slide in your deck looks the same, your audience members will begin glazing over or checking their Facebook feed during your presentation. Jazz up your slide deck with fun images, funny GIFs, work-appropriate memes, and even video and music when appropriate.
Bonus tip: Check out this article from Jonathan Jeffery of Presentation Guru on how to use visual elements in your slides.
6. Tell stories
We humans understand stories, and a compelling anecdote will beat dry statistics any day of the week. If, for example, you are giving a webinar on workplace safety, it's not enough to list the federal statistics for workplace accidents in your industry. Find a story of an accident and how that injury impacted the worker's life. Your audience is sure to remember those details and pay attention.
Bonus tip: Consider starting your webinar with a dramatic story or even leaving it on a cliffhanger that you complete at the end of the presentation.
7. Ask lots of questions
Some audience members will come to your presentation with their one big question in mind. Others will have questions along the way. If you wait until the very end of the presentation for questions—or worse, don't take questions at all—your audience could get frustrated and leave earlier.
Bonus tip: Break up your presentation and ask for questions after each major segment. Your audience members will appreciate the breaks!
8. Incorporate live polls into your presentation
Not only do you want to quickly engage your audience members, but you also want to know where they are at in relation to your topic. If you find, for example, that a majority of your audience is already relatively familiar with the basics of your topic, you can go more quickly through your introduction and dig deeper into higher-level concepts.
Consider starting your webinar with a live, interactive pulse check. Ask audience members why they signed up and what they want to learn. You can also add in polls after each major section to get opinions and instant feedback.
9. Gamify your webinar
No one really wants to sit through a one-hour straight lecture, no matter how fascinating the topic. One great way to spice up your webinar and to break up a long presentation is to add game elements into your presentation. Consider incorporating a live trivia game into your presentation, especially at the end to see what audience members learned. With Poll Everywhere Competitions, you can create your own questions, customize the response timer, and see the leaderboard populate in real-time.
Also consider adding in fun puzzles, word games, or even sending audience members on a quick scavenger hunt in their homes or on the internet. "Quizzes and puzzles get the mind working and keep people glued to the screen," writes Norvan Martin.
10. Surprise your audience
One final way to excite your webinar audience is to surprise them (in a good way). By adding the unexpected to your webinar, you'll make it impossible for your audience members to look away. Good surprises include:
Introducing a surprise guest on your webinar (like the CEO of your company or a celebrity influencer who loves your product)
Choosing an audience member as an active case study to showcase your service
A giveaway at the end of the presentation
Bonus tip: A discount code for your service or product is NOT a giveaway. Make it something big and valuable that audience members will love.
A little extra time can go a long way
If you want to know how to host an engaging webinar, take the time to make your presentation extra special. Think through all the ways you can make your webinar unique, surprising, and fun. Find ways to let your audience members interact and give them information they can't find anywhere else. Spark engaging conversations with Competitions, real-time Q&A, and fun, interactive elements. For more tips and best practices on how to up-level your webinars, online meetings, or virtual events, download our remote work toolkit.