The last mile of engagement: how to share audience insights and feedback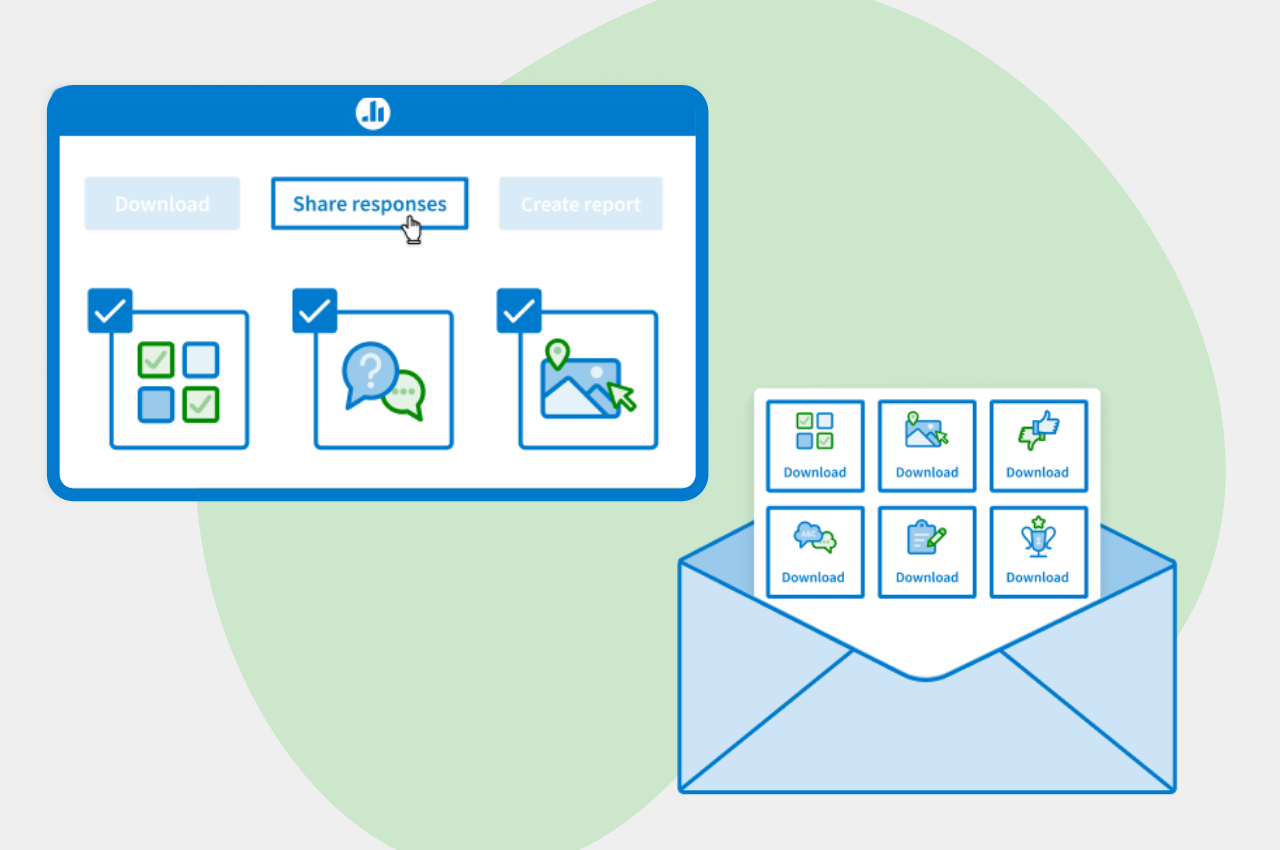 The last slide fades, the Zoom call is ended, and everyone goes back to work after a dynamic and interactive remote meeting. The presenter gathered tons of valuable information from the audience with Poll Everywhere activities, but what do they do with it now?
Poll Everywhere activities are well-known for being a great live interactive audience engagement tool, but did you know you can share the results of your activities with your participants asynchronously? With remote work and online classes, we understand that not everything must be live, and so we've developed tools to help you share key insights and feedback with participants, decision makers, or anyone who may have missed the meeting.
Check out four ways to share audience insights and feedback:
Download a screenshot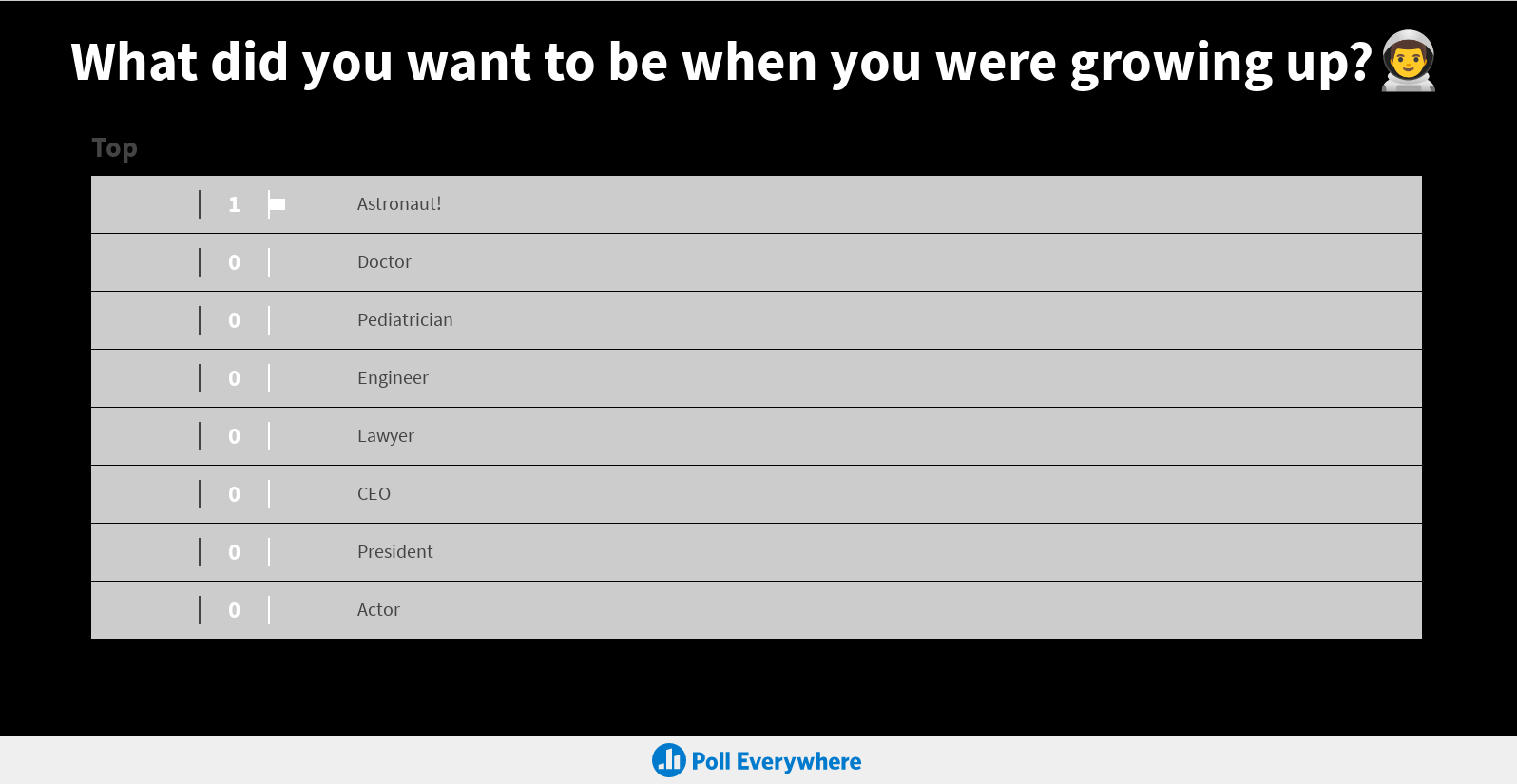 The simplest way to share the results of your activities is to download a screenshot of the activity. Screenshots will take a snapshot of the end results of your live activity with all of the responses and customizations and will be saved as a PNG file. From there, you can easily send it via email, insert it into a presentation slide, or share it on social media (tag us on Twitter!)
To download a screenshot from an individual activity, head into your Activities page and click on the responses next to your activity. This will take you to the Response history page, where you can click the download screenshot button on the right hand side.
To download multiple activity results, simply select each activity you wish to download. Then on the top menu bar, select "Download" and choose "Screenshot".
NEW! Share responses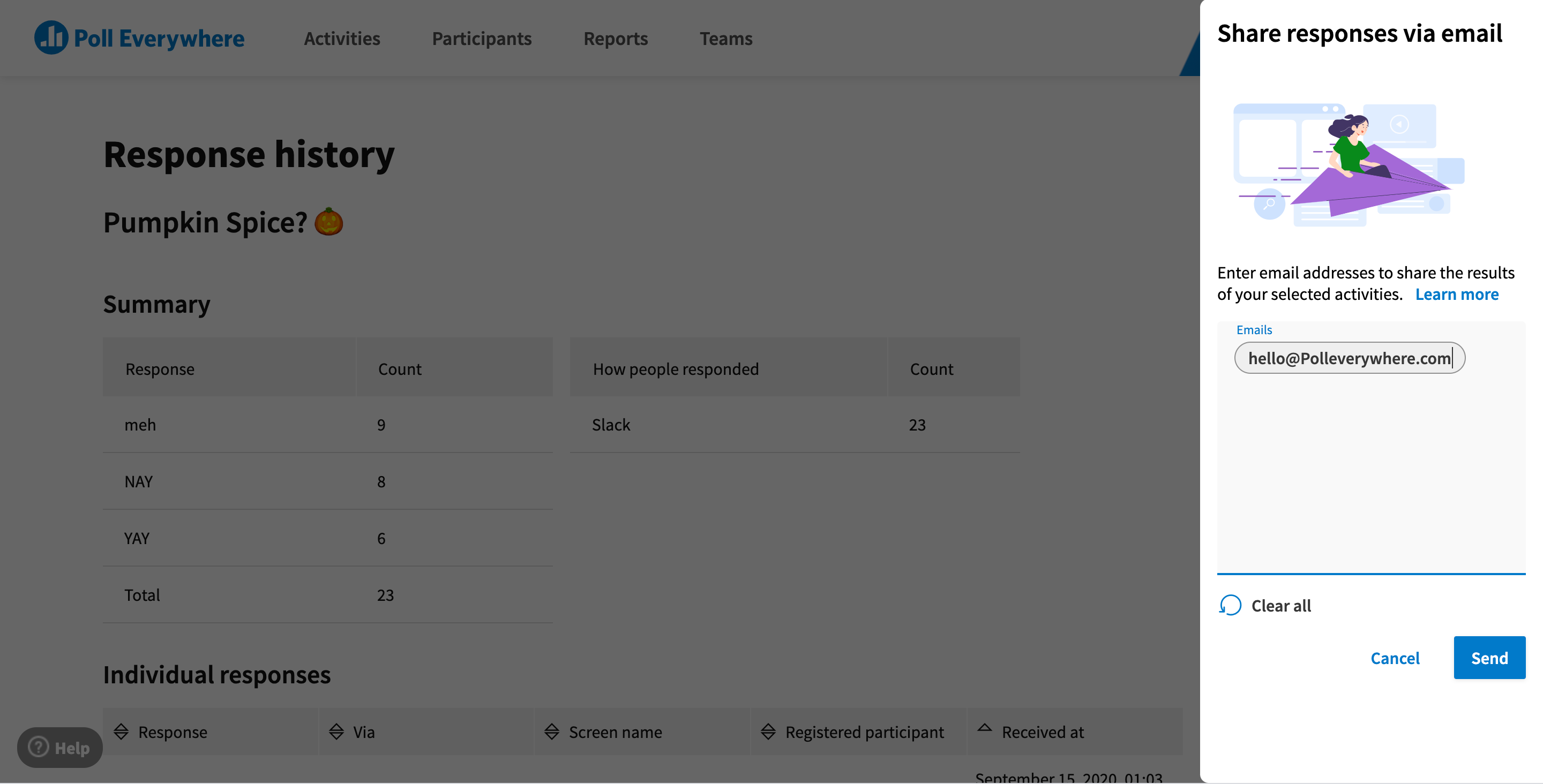 Share responses is a new feature that allows presenters to share a downloadable screenshot of activity results and directly send them via email to anyone (even those without Poll Everywhere accounts). Sharing responses is an efficient way of recapping ideas, summarizing learning and presenting findings all within one email. Here is how you can Share responses:
Select up to 20 activities you want to share
Click the "Share response" button at the top of your Activities page
Enter the email addresses of anyone you want to share results with and click send
Recipients will receive a link to download a screenshot of the activity
Download a spreadsheet as a CSV file
If you're looking for a data-focused way to share results, then we recommend downloading your activity results as a CSV file. All response data will be included in the spreadsheet, including screen names and time of response. From here, you are free to input the data into a spreadsheet software of your choice and edit, format, and create charts.
For step by step instructions on how to download results into a CSV file, check out this support article.
Reporting
Reporting is a premium feature available on certain paid plans. Reporting compiles and summarizes audience response data into useful insights for the presenter. Key data includes average responses, engagement rates and more. Reporting is great for presenters looking for a high-level analysis of their response data in an easily digestible format. Once reports are made, the report can be downloaded as a CSV file to share or for continued analysis. Currently, reports come in the following options:
Executive summary
Pivot table
Participant response history
Gradebook
The value of interactive activities does not end when the slides are closed. The feedback and insights gained from gathering audience responses can be used and shared with participants and stakeholders to drive future decisions with data. Try it out today!