Our refreshed Enterprise product – all new for you!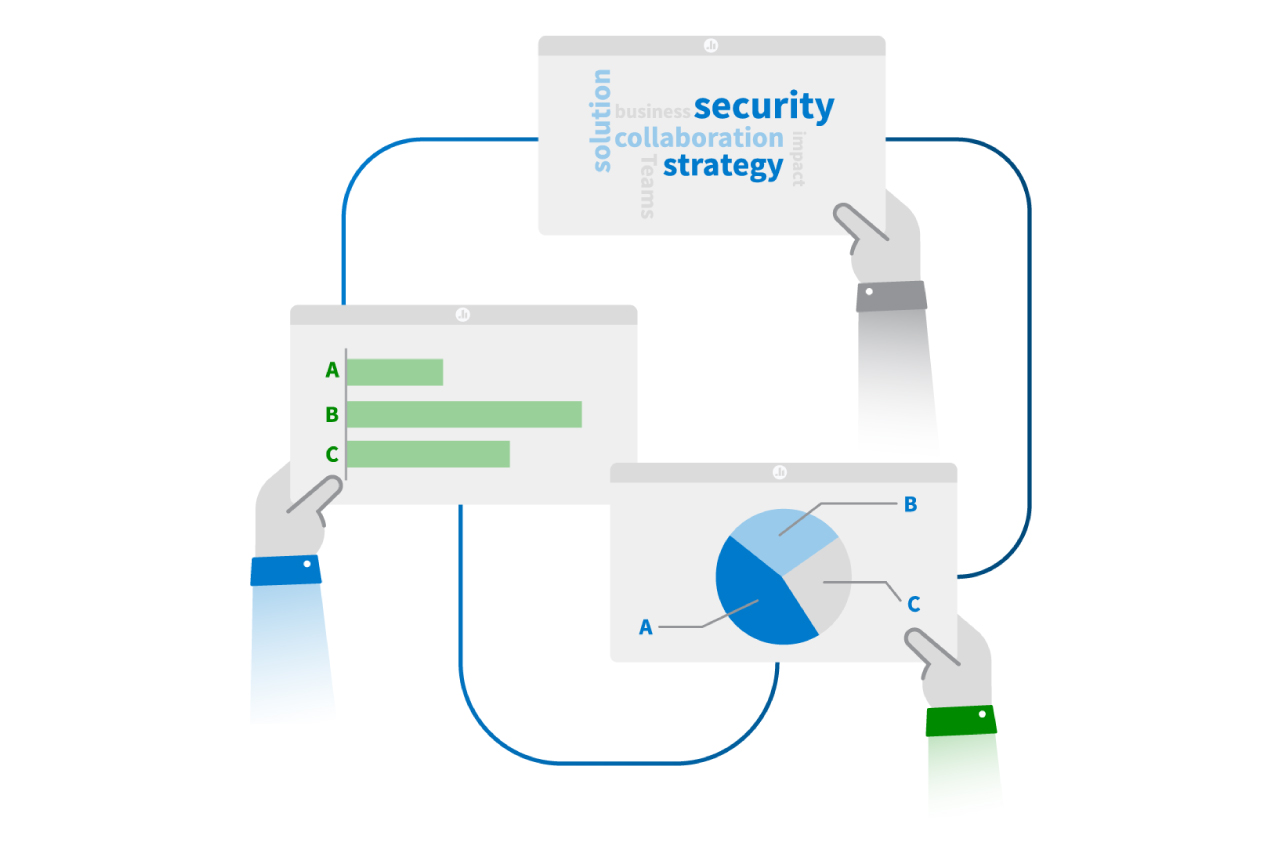 Today's teams work from cities all over the world, and technology now enables them to communicate and collaborate instantly. When collaboration can happen anywhere, you need a solution to help you capture feedback from your teams instantly and inclusively. That's why we're excited to announce key updates to our enterprise product and security to expand your Poll Everywhere experience. From controlled user access to unlimited teams and shared activities, our new enterprise features will help you and your team facilitate more engaged and valuable meetings.
New! Team management and shared activities
Have a team presenting the same slides and polls simultaneously? You now have the ability to share activities with other members of your Poll Everywhere account. No more sharing logins or creating several duplicates of the same poll. You can share one poll with all available account users. Additionally, only admins will be able to edit those shared polls.
Additionally, we've added the ability to join and create unlimited teams! Users may be members of an unlimited number of teams, which is great for users hosting multiple presentations. Users of each team will be able to view any polls shared with that team, but not view other teams or polls shared outside teams of which they are a member.
New! SOC 2 Type 1 certification
We're excited to announce that we're the first audience response system to achieve the SOC 2 Type 1 certification. Security is just one part of our commitment to serving our enterprise clients and marks the culmination of a years-long endeavor to integrate the needs of large organizations into the core of how we operate. You can learn more about our full security offerings here.
Our poll types, your brand
First impressions matter. That's why our branding and template options allow you to match our polls to your brand look and feel to ensure presentation consistency everywhere. Provide your audience with a consistent brand and presentation experience all the way from their first touch to recurring sales. Set account-wide activity defaults such as your logo, brand colors, font, and more for all presenters on the account.
Dedicated success manager
We're here for you every step of the way – from account setup to annual usage reports – our Customer Success team will be your partner. They will customize your onboarding for your use case, including recorded demos so your team can watch and learn whenever is convenient for them. We additionally offer priority support via phone and email.
Poll Everywhere makes it easier than ever to collaborate with your team, maintain brand consistency, and keep data secure all from one place. Learn how our enterprise features can support the unique needs of your business.