Transition students back to in-person learning with Poll Everywhere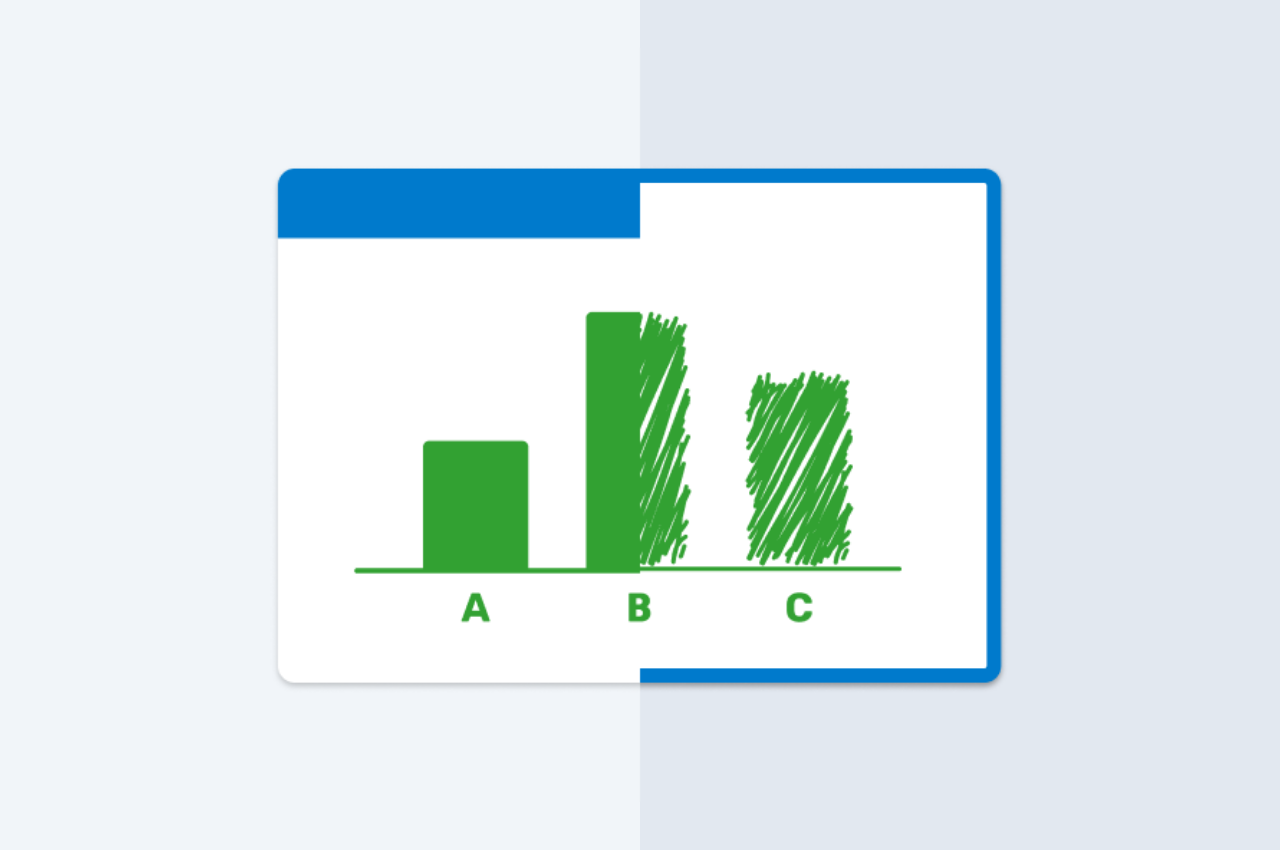 2021 back to school season has arrived! For many educators and students, this will be the first season back in the classroom. After a year of virtual learning, the transition to in-person learning may be difficult. Students may experience heightened anxiety and stress as they navigate making new friends after a year at home, following COVID-19 health and safety guidelines, and concern about their education after a year of learning was lost. While educators cannot shield students from all their fears, they can set students up for success and seamlessly ease back to in-person learning with these six tips from Poll Everywhere.
1. Break the ice
Every back to school season must start with an icebreaker. It may seem like an obvious answer but icebreakers are more important than ever for back-to-school environments. Students are returning after being home for nearly a year and a half, and most have not had the opportunity to socialize or make new friends. Use fun icebreaker questions at the beginning of class to help students get comfortable with their new peers. Simple word clouds like "what's your favorite ice cream flavor" or clickable image polls with a cat mood scale can help students find common interests that may spark new friendships. Pulling Poll Everywhere up on the screen and encouraging students to use their devices to respond is another great way to engage introverted students who are less willing to raise their hands and share. Providing students with these activities allows you to build rapport with them, get to know their unique interests, and adapt to their different learning styles.
(Read more: Fun icebreaker questions to bond with your students.)
2. Establish classroom rules and expectations
After a year of learning in front of a screen, students may forget your school's rules and policies. Set the tone of your classroom by being upfront about rules and expectations. Be clear and direct about policies on the use of electronic devices, snacking, tardiness, deadlines, and more.
Instead of just handing students a syllabus (because let's be real, what student loves to read long syllabuses?) and calling it a day, turn this into an interactive activity. Here's how:
Use an open-ended activity to ask students:
Follow-up with a Q&A activity to identify an ideal set of classroom rules that work for everyone:
These questions empower students to think about the policies that serve them well or potentially hinder their learning in a different environment. It is important to remind students of the necessary rules they may have forgotten while also encouraging them to reminisce on past memories in the classroom. You never know what funny stories and laughs might come about! Additionally, you are giving students the space and respect to dictate some rules in the classroom, resulting in a sense of ownership and responsibility. Giving students a sense of control and visibility may help manage anxiety and concerns of uncertainty before the season ramps up.
3. Identify knowledge gaps in your student's learning
According to a survey conducted by the Horace Mann Educators Corporation, "97% of educators reported loss of learning by their students over the past year," and "57% of educators estimated their students are behind by more than three months." The first step to remedying this is to identify the gaps and prioritize the ones that affect the majority of students. We recommend creating a survey that asks students to rank their level of understanding in different subjects and share which topics they need the most help with. When the survey is complete, review the responses and consider reteaching or resurfacing lessons based on the topics your students are behind on.If you prefer in-person discussions, you can create a Q&A activity to ask your students before class begins. Ask students to submit topics they are confused about and also upvote the responses they agree with. The most upvoted topics will filter to the top, and you can adjust your lesson plan to accommodate what your students actually need.
4. Teach health and safety guidelines with visual tools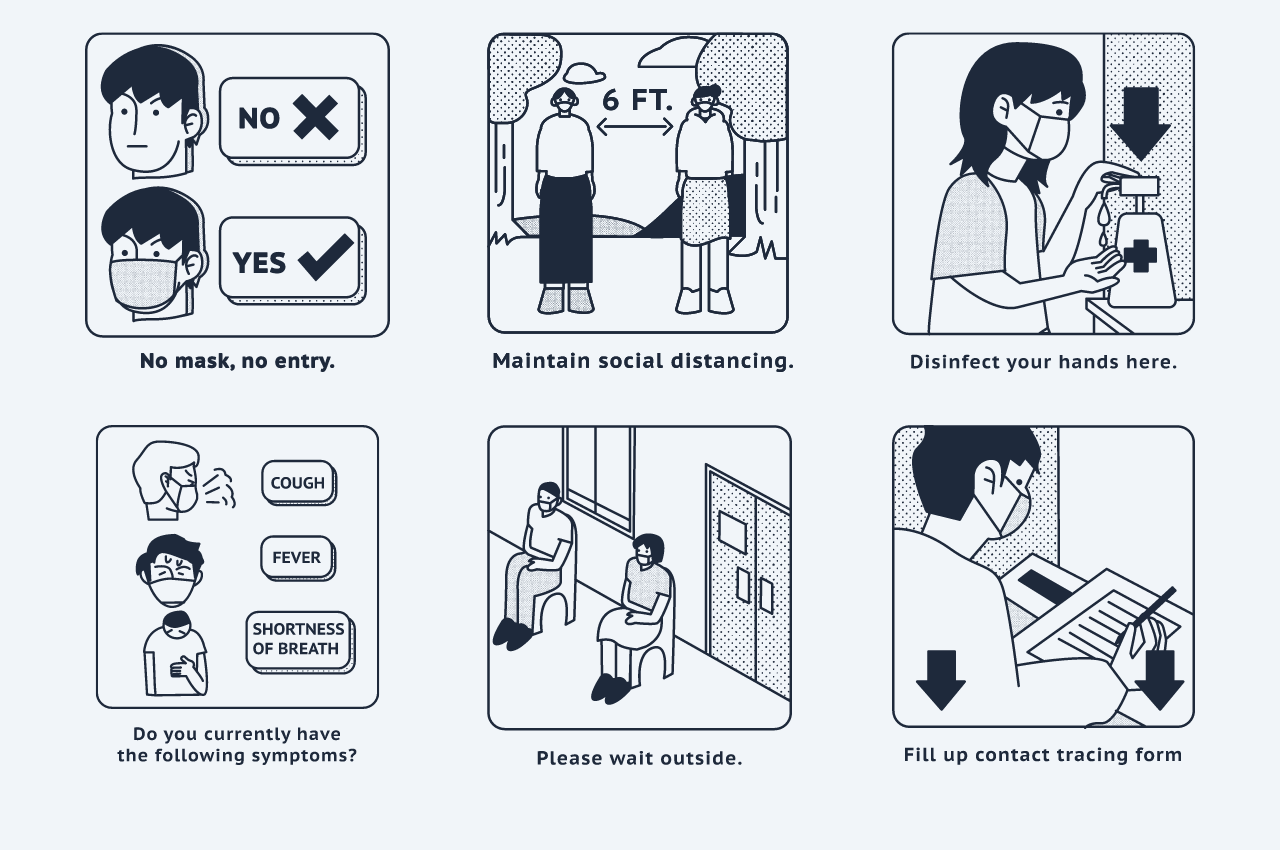 As things get back to "normal" and students meet in person, it is easy to forget a lot of health and safety guidelines. Take time in between your lessons to review good hygiene practices with your students. To start, we recommend using tools like Canva to create fun visual infographics about proper masking wearing, hand-washing, and sneezing etiquette. Then, host a clickable image activity to help students identify the proper methods. Interactive quizzes can help students retain and resonate with information because they are actively involved in the lesson rather than just listening.
5. Check-in on your student's well-being
Your students may be overwhelmed and filled with complicated emotions such as anxiety, fear, and worry about their health, grades, and friendships. These can have lasting impacts on their mental health. Take time to check-in with your students' wellbeing by sending them regular pulse surveys. These can be short, three question surveys that invite students to rate their comfort level on the pace of the lesson and provide honest, authentic feedback about their experience. Students will appreciate a safe space to share their true thoughts and voice concerns without fear of judgement.
(Read more: Check-in with your students with pulse surveys)
6. Maintain an open line of communication with a pinned activity
Host an always-on activity for students to submit questions, share their concerns, and give honest feedback throughout the semester. Set a pinned Q&A activity with a broad question and students will see a new tab when they join your presentation on your unique pollev.com response page. This will serve as an "open-door policy" and allow students to communicate with you at all times, even outside of class.
We understand that this school year will be hard on educators as they prepare to return to their classrooms. Poll Everywhere is here to help! Below are resources to help educators brush up on their product knowledge, as well as guidance on managing a hybrid classroom: