Your back to school technology checklist for in-person and HyFlex learning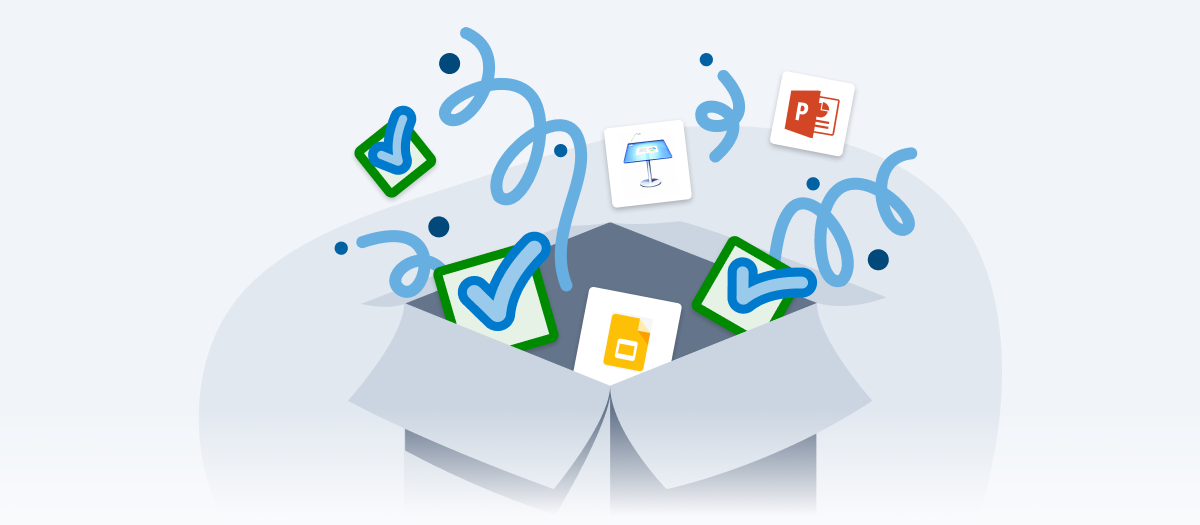 This fall 2021 semester will see a variety of teaching styles as some universities and schools reopen while others remain remote, all closely monitoring the COVID-19 pandemic.
Whether you're dusting off your projectors, beautifying your virtual background, or perhaps not sure how to start preparing for back to school season, then this checklist is for you. We understand that educators have a lot of class materials to prepare before the first day of school, so we created this technology checklist to cover all of your bases regardless of what your classroom setting may look like. From integrating your favorite tools with your slideware to creating engaging activities to get to know students on the first day, we've got you covered. In addition to the checklist, we've compiled our best education resources including guides and toolkits for you to access at any time.